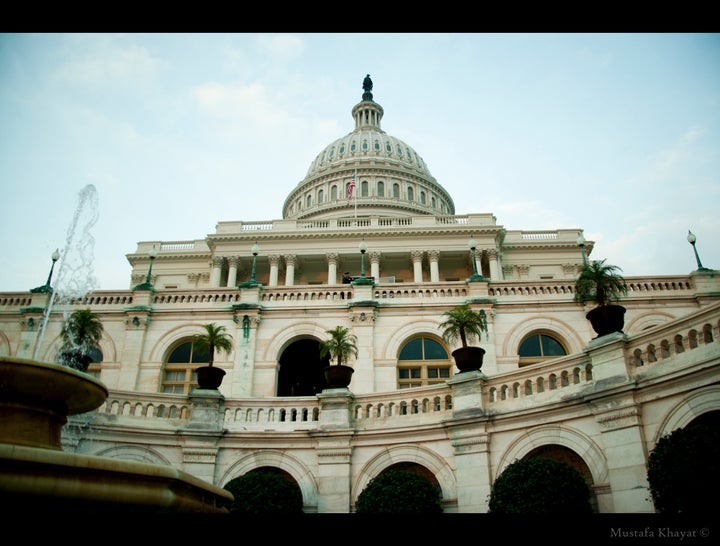 Despite warnings that hackers could shut down critical infrastructure with the click of a mouse, the Senate voted down landmark legislation on Thursday to protect the nation's vital computer networks from the rising threat of a cyberattack.
The bill fell eight votes shy of the 60 votes needed to move past a Republican filibuster. Its defeat -- coming just days before the Senate recess and months before the election -- means that key national security legislation will likely not be addressed until next year.
The bill, known as the Cybersecurity Act of 2012, sought to protect computer networks running the power grid, gas pipelines and water supply and transportation systems from hackers by creating a set of security standards for companies to meet.
Experts have warned that those networks are increasingly vulnerable to a cyberattack that could lead to severe economic loss, sustained blackouts or mass casualties.
But the legislation stalled over political differences. The bill's sponsors, led by Sen. Joe Lieberman (I-Conn.), weakened the bill by making security standards voluntary in order to win Republican support.
Yet Senate Republicans, led by Sen. John McCain (R-Ariz.), still opposed the bill, siding with business lobbyists who claimed that any security standards would unfairly saddle businesses with costly regulations. On the Senate floor Thursday, Republicans said the Senate should spend more time negotiating the bill this fall to include more input from the business community, according to the Hill.
After the vote, Sen. John Rockefeller (D-W.V.), who co-sponsored the bill, called the Republican opposition "reckless." In a statement, Rockefeller said a "handful of Republican senators" voted to block the bill because they were "afraid of crossing the Chamber of Commerce's beltway lobbyists."
The bill's failure was a political defeat for the Obama administration, which had pushed for cybersecurity legislation in numerous congressional hearings, closed-door briefings with lawmakers and opinion pieces in newspapers.
Last month, Obama published on op-ed in the Wall Street Journal, saying cyber-threats are "one of the most serious economic and national security challenges we face."
In a conference call with reporters on Wednesday, Gen. Keith Alexander, director of the National Security Agency and head of U.S. Cyber Command, said there had been a "twentyfold" increase in cyberattacks on critical infrastructure from 2009 to 2011.
"We see the threat as real, and we need to act now," Alexander said. "From our perspective the dangers to our critical infrastructure are growing."
After Thursday's vote, the White House said in a statement: "The politics of obstructionism, driven by special interest groups seeking to avoid accountability, prevented Congress from passing legislation to better protect our nation from potentially catastrophic cyberattacks."
James Lewis, a senior fellow at the Center for Strategic and International Studies, said Congress' failure to pass cyber legislation was partly due to lawmakers being unfamiliar with technology.
"Congress didn't know what questions to ask when business groups handed them standard lobbying lines they have been using for a decade or more," Lewis said in an email.
He said the Obama administration will need to figure out how to use its existing authorities to protect the nation's critical infrastructure, "since it seems we can't rely on Congress for any help."
Related
Popular in the Community