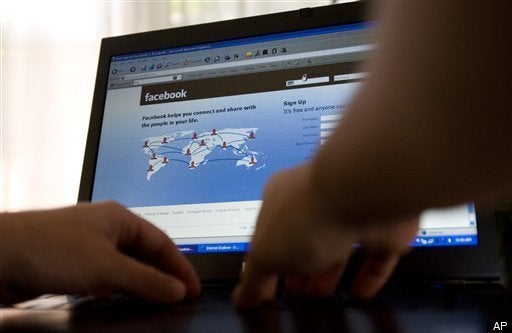 Phoebe Prince was a 15-year-old honor student originally from Ireland. She lived in South Hadley, Massachusetts with her family until she committed suicide two weeks ago. Her younger sister found her body hanging in a closet. I'm not trying to be eloquent, wax poetic, or paint a pretty picture.
It's ugly and it should sound that way.
Phoebe was bullied to the grave and beyond. Phoebe was ridiculed and harassed because she had dated a senior football player. Apparently, a group of girls at South Hadley High decided to "put her in her place." They taunted her in school. "Irish slut" was one of their hate-filled slurs. They attacked her through text messages and on Facebook. The day she died, she was walking home from school. As the bullies drove past her, they threw a can at her head. Her tormentors were evil enough to post, "We killed Phoebe Prince" online, the day after her death.
This isn't the first time that technology has given way to cyber-bullying. By now you should know the definition -- cyber-bullying is cruelty to others by sending or posting harmful material using the internet or cell phone. It can occur at anytime and be spread instantly -- far and wide.
In 2002, a report released by the U.S. Secret Service, concluded that bullying played a significant role in many school shootings. As bullying and harassment awareness heightened, most state legislatures addressed the problem.

Unfortunately, Phoebe lived in Massachusetts, one of ten states which does not have bullying, harassment and intimidation legislation. Well, Massachusetts' legislators are now hard at work -- culling through upwards of ten bills, trying to get one right and get it passed.
It is widely known that bullying is a problem in school. And mean girls have been around a while. Think about the film Heathers, or Gossip Girls, and for that matter, Mean Girls. In addition, think back to Roselind Wiseman's 2002 book, Queen Bees and Wannabes. It has been updated to address teens and technology abuse.

According to a Pew Internet Survey on cyber bullying, a study conducted in Finland found that bullied boys are more than five times more likely to be depressed and four times more likely to be suicidal. Bullied girls are more than three times more likely to be depressed and eight times more likely to be suicidal.
Students need to be educated, not just on how to protect themselves from on-line predators, but on the ramifications of their own behavior. And they need to face consequences. The wrong message was sent when Missouri mom, Lori Drew, got off on charges of "intentionally inflicting harm" via MySpace in the suicide of 13-year-old neighbor, Megan Meier. We need laws that hold those who seek to do harm accountable for their behavior, whether it is harassment in the hallways, on the streets, or in cyberspace.
The technology gurus concerned over our rights online, may disagree. However, they should not criticize the average user turned -- what's the word? -- witch hunter, storm chaser? No. It's watchdog, right? If technology geniuses do not have a technological solution (and I don't expect them to), then we need a law. Leaving it up to good conscience and common sense isn't working. We need consequences that will make teens and or any cyber-psychotic think twice before they hit send.
Bullying is another form of hate-crime. It is a problem that can be solved through education and legislation.
Phoebe Prince did not have to die.
Related
Popular in the Community