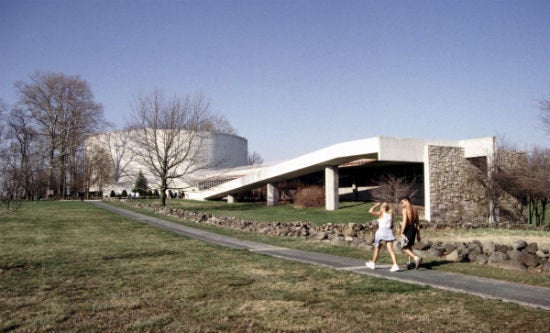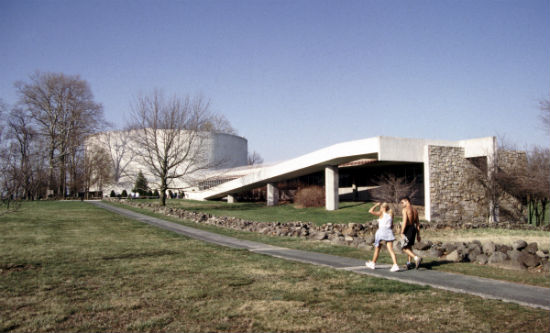 The National Park Service began demolition this week on the Cyclorama Center at Gettysburg, Pa., following a long and often bitter battle between the NPS and preservationists around the world. The NPS commissioned internationally renowned architect Richard Neutra to design the building in 1958 as part of Mission 66, to welcome visitors to the famed Civil War battleground and house a nineteenth-century cylindrical mural depicting Pickett's Charge, the famous last battle at Gettysburg.
Mission 66 was a federally sponsored program that ran from 1956-1966 designed to improve visitor services at national parks. More than $1 billion was spent on infrastructure and other improvements in the parks, which resulted in about 100 new "visitor centers," a revolutionary concept at the time. As a category, the Mission 66 visitor centers were later recognized by the National Register of Historic Places as significant historic structures and important representatives of a new building type. Interestingly, while the Cyclorama Center was deemed eligible for listing, it never was listed.
The Cyclorama was included on WMF's 2006 World Monuments Watch when the NPS announced its intention to demolish the building. Preservationists, outraged by the plans, eventually forced the NPS to conduct a study of alternatives to demolition, which was completed in the summer of 2012. However, upon completion of the study -- whose proposals ranged from restoring the center to relocating all or part of the building -- the NPS found that none of the alternatives were feasible and determined to proceed with the demolition. This finding was supported by the Advisory Council (to the President of the United States) on Historic Preservation.
The demolition raises significant questions about the thinking behind the demolition and the federal review process, under section 106 of the National Historic Preservation Act, which ultimately allowed the demolition to proceed. The NPS originally sited the building at the Pickett's Charge battlefield location to honor the spot and draw visitors to it. In line with Mission 66 objectives, the finest architects were retained to design the visitor centers, Neutra among them. The resulting building was of the first quality. Forty years later, under pressure from Civil War enthusiasts, NPS changed its mind. Following the demolition there will be an attempt to restore a site fundamentally changed; where the archaeological resources were destroyed by the original construction and the landscape has been irrevocably altered.
History cannot be reversed. The motivations of the NPS at the time the Cyclorama was built were thoughtful, well intentioned, and part of a larger vision. Certainly, the treatment of historic battlefields has evolved over the last half century -- everything does. But the honesty and nobility of the original motivations remain. To do an about face and demolish the building, with a misleading interpretive result at the battlefield, makes no sense.
Related
Popular in the Community