Many people flock to the infamous cycle path that stretches from Incheon right down the country to the beautiful coastal city of Busan. 500km, breathtaking views, a world-class cycle lane and a memorable way to travel the country – you can see why it is so popular even among casual cyclists (this would me be!).
There are many great posts out there with plenty tips on how to get your saddle from Seoul to Busan. Here is how I got mine up the country instead.

First off, the time of the year is the most important factor to consider as to signing onto this cycle. I was stupid enough to do it in August, (it was the only time I was able to – not because I needed the extra challenge or anything) with the average heat passing 30 degrees. In the end, this added another day to my cycle because of the slower pace and amount of water breaks that were needed in the heat.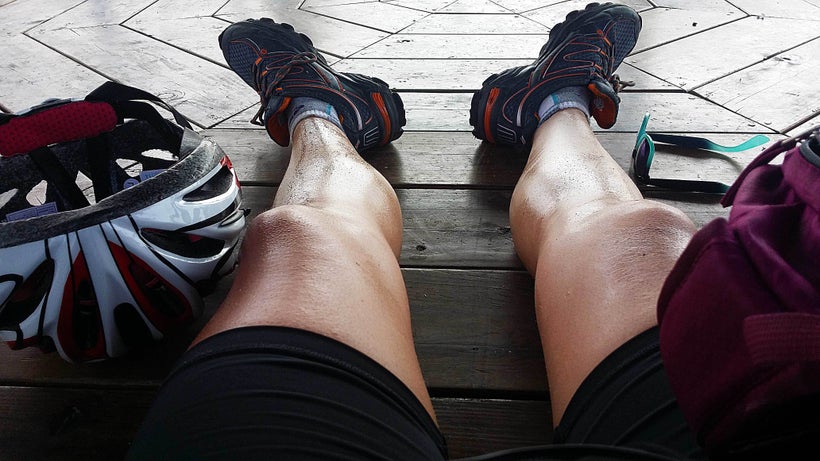 Clearly, I still managed to do it and lived to tell the tale so if like me this is the only time you have – then pack your sunscreen and get going. Averaging about 100km a day means you should take 5 days to complete the cycle. Also cycling this distance allows you to stop in appropriate places for the night, with plenty accommodation and restaurants to choose from – more on this later.
From Busan, the beginning of the cycle starts at Eulsukdo Island, a nice little town at the southern tip of the city known for its bird sanctuary (once the largest seasonal migration site in Asia). Take the orange line on the subway and get off at the second last stop.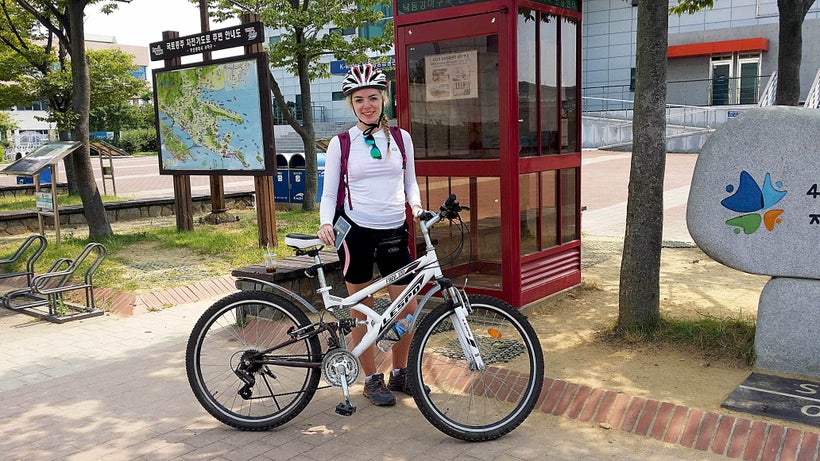 Do not try and google map your way to the river to find your own way, the cycle path is there for a reason. I originally got a bus to Nopo because my lazy ass didn't want to travel all the way to Eulsukdo, but I found out the hard way it's not so easy just to cycle over to the river, with industrial areas, motorways and even mountains in the way. Silly move Elaina.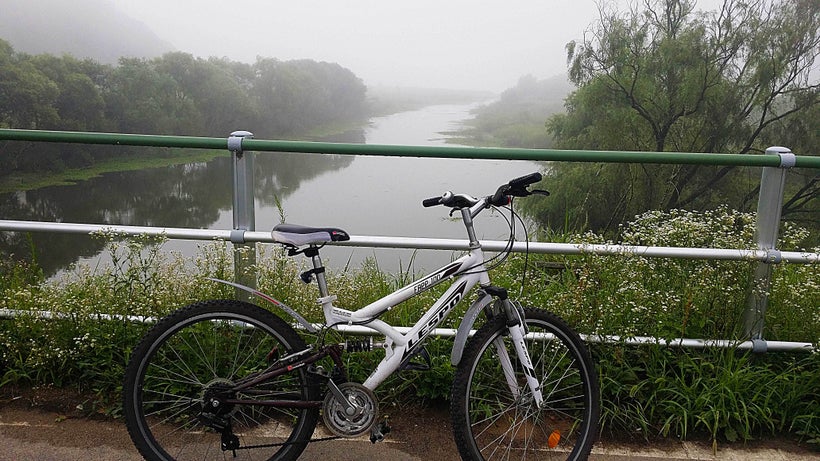 After kicking myself, and loosing about 2 hours of the day, I made my way to the island for the official start of my journey. You can buy your cycle passport here, and collect your first stamp before you set off. A frustrated couple of hours were all forgotten after I bought my pretty passport booklet with the river maps and stamp achievements inside. This was a great motivation on the road.
So basically here is the layout. You will pass through four rivers to get from A to B. The cycle path will stay along the riverbed for the majority of the time, although be prepared for some intrusive cycling through farms, and all merciful mountains to climb. That said, where ever you end up you're on the right path if you stick to the signs.
I speak little Korean and paid little attention to anything other than the cycle path and the signs leading you all the way. Despite a few idiotic wrong turns on my part (it was brutally hot ok) and a few cycle junctions and optional routes that lead to confusion on the road, I think it's a pretty well laid out cycle and you shouldn't have any problems making your way.
If all else fails, follow the river and keep heading for Seoul! The first of the rivers, and the longest of your journey is the Nakdong River. This starts in Busan, and will take you over half way. Plenty photos opportunities/excuses to stop for a breather and an energy bar. The there are 12 passport stamps for this river in total, that ends in Andong if you decide that is far enough for one cycle. I stopped at 11, and headed north for the next river.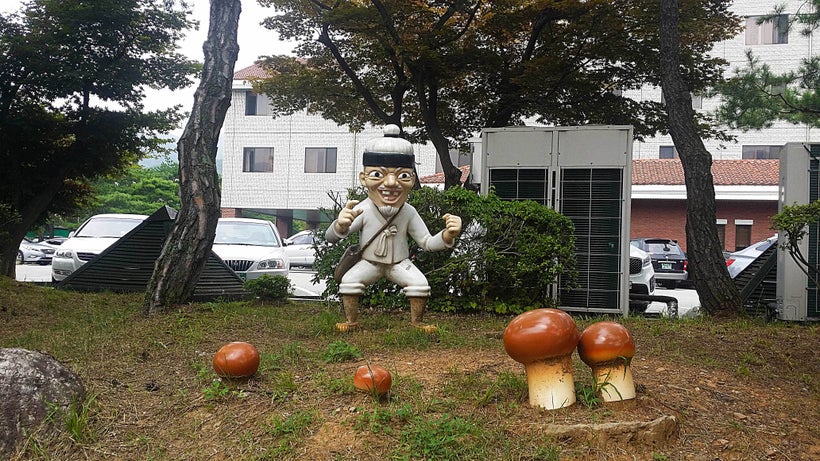 Your journey is like a game of cat and mouse with these red phone boxes. Each one holds a stamp of the district, another leg of your route behind you. They come along every 10 to 40 km and are a great way of counting your distance throughout the day. Most of them are also located at the K Water company buildings at bridges. These will always have a convenient store with bathrooms and a resting area for a quick pitstop.
From Eulsuko I traveled to Namji my first day. I tried to avoid cycling once the sun went down, and I reached this destination at about 7pm after starting in Eulsukdo at 11am that morning. Burnt, hungry and smelly I stamped my passport and headed into the city to stay at a motel. NOTE – there are an abundance of accommodations here for cyclists, and I'd definitely advice staying here day one.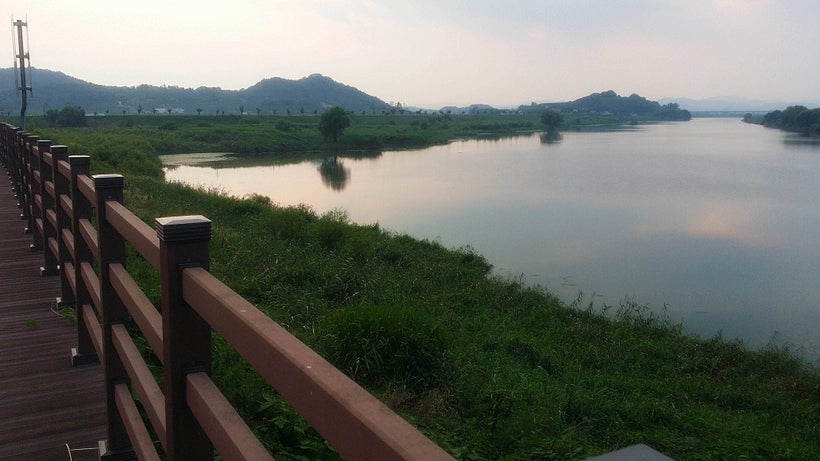 Day 2 - not the best of days for me. The heat reached 35 degrees for the day and I had a long way to go. Making my way through the outskirts of Deagu, I was in awe of my surroundings. The serenity of cycling for hours on end in the Korean countryside, with no distractions was the best part of the cycle for me. You can sing away as if you're Diana Ross on the bike, and there ain't no mountain high enough! You need this attitude at some points…
The gears on my bike were not all working, and I was having trouble up the really steep hills. I just decided to face the fact that this was going to be tough, and dealt with it. I knew there was nothing going to stop me other than time, or serious physical ailment. After getting stamped in Dalseong, not long after that I got seriously lost. The route takes you past Dodongseowon Confucian Academy and up this mountain. The posts advise you to go a further 1600meters up the mountain, which stopped me in my tracks. Like hell was I doing this. Why would you do this to me, after all the cycling I've done, miles I've put in for you!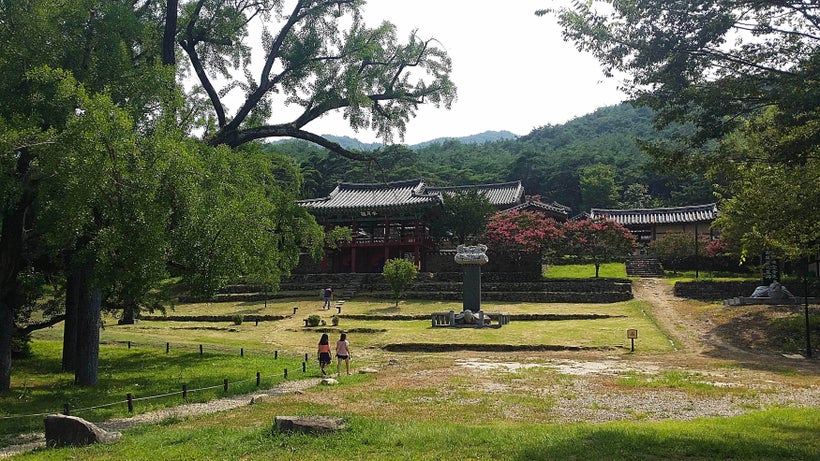 Seriously frustrated, I waited until some fellow cyclists came along, and they went the OTHER road up the mountain, which lasted about 100 yards. Then down hill you go, and make your way onto the path again – thanks be to jaysus, and these lads. Although I could barely speak to them, between my shameful lack of Korean and their little English I still decided to cycle with them for a few hours, as I knew I would keep up good momentum and high spirits with some company.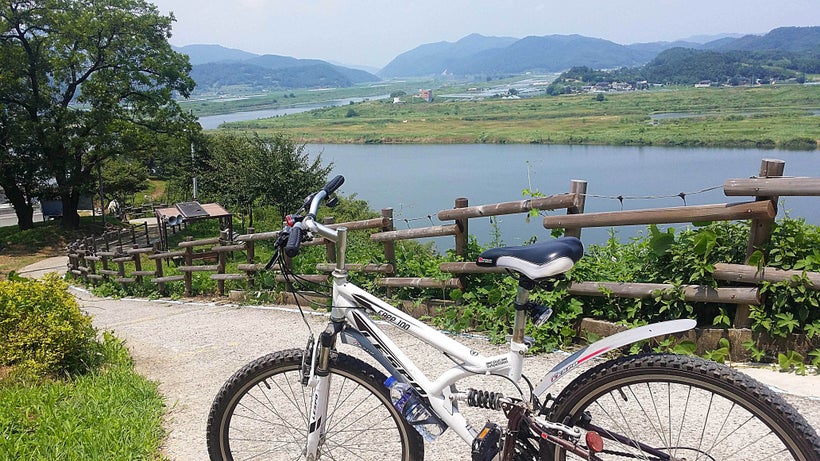 Last stop in Dalseong before Chilgok, we parted ways. The sun was again going down and it started to rain. That was me for the day. Although the area was rural, with little signs of motels or accommodation, the Korean cyclists (my new best buddies) helped me find a place to stay for the night. Not sure if this was a legitimate guest house, or just an extremely kind Korean family that offered me the upstairs of their house for the night – either way it was cheap and cheerful and I was glad to see a bed that night.
*Note, if you can I would try and stay in Chilgok which is another 30km from this passport stop. There are many options here for places to stay. Otherwise, you may head further into Deagu city for accommodation, or befriend some lovely Korean people to help you find a place near the river!
Day 3 – head up, heels down.
I was eaten alive at this point, serious saddle rash from my new bike that I had not yet broken into, and my desperate gears leading the way. But it is ALL about attitude my friend. 6.30am, banged on the tunes and off I went with a lovely big mountain to climb first thing. I was lucky enough to have most of my climbs to face early in the morning, before the sun started beating down and the sweat glands were working overload.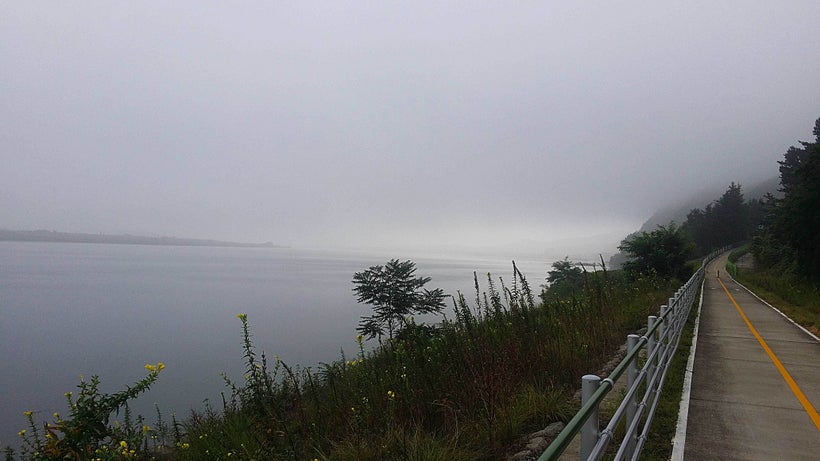 My favourite part of the day was this time, between 6 and 9am. There was a mysterious mist overlaying the mountains, the air was cool and the scene was quiet. A few farmers were up working, but most of life was still fast asleep.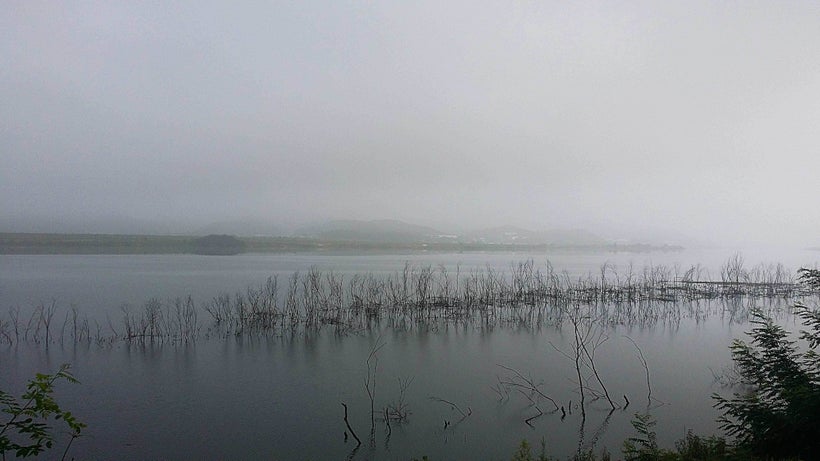 Day 3 was a great day. I had a smile on my face racing through each town, stamping my passport and enjoying the scenery. I also didn't get lost much at all, at least not like the previous day and I managed to get some good miles out of the way. Chilgok was a nice ride, onto Gumi which was even nicer. Sangju came and went until I found myself on my last 40km stretch to Mungyeong. In my head, and according to everyone I asked along the way – there were places to stay here. The passport stamp was at Bujeong station, which took me about 3 hours to get to after a long day in the sun. No water or food left, I landed at the passport office full of relief. The sun was going down, and I was done for the day.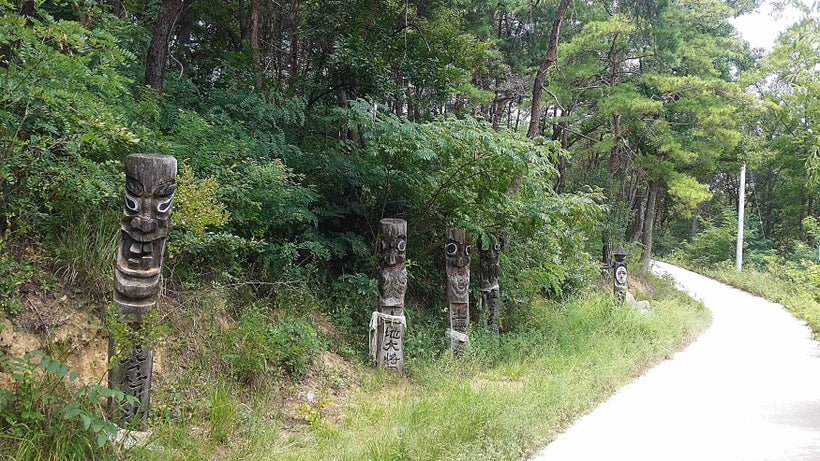 NOT! This is not a good place to stay people. No matter what some inevitably say, there is little here other than over priced pensions. Scratch that – pension. After calling the number on the phone box that is apparently there to help you find a place to stay, they were full. Lovely. So I found the only place available within a 10 km radius, which I was more than happy about. That said, unless you're camping, don't make my mistake. Account for the trip closer to Mungyeong city, and don't expect to find accommodation near the passport booth. Download naver map, or Daum maps and make sure to check out motels in the area.
What I realized, was that the passport phone boxes were good for pitstops, not good for accommodation. Most of them are not located centrally, and you shouldn't use them as guides for places to stay at night.
I was lucky to stay at a lovely, hella random stop in the mountains surrounding Mungyeong. The pension had a traditional restaurant that fed me delicious doenjang jigae and an assortment of banchan (side dishes). A nice cold beer, with a very kind couple that were camping across the street, also doing the cycle was the greatest end to the day of ups and downs.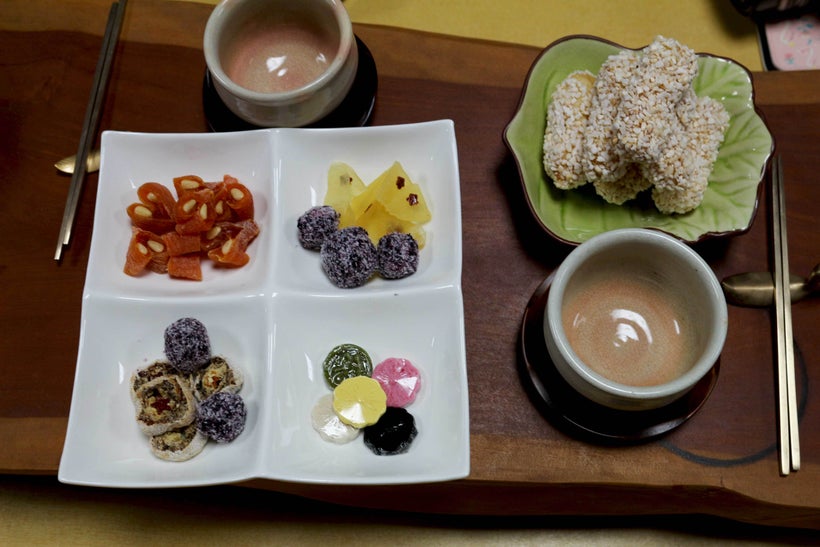 Day 4 – be warned. The tallest mountain to climb is between this stop and Suanbo Oncheon. In fact there are two of them, but the first one is the true test of stamina. A popular hike with stunning views from the top, the run up to said views was a rough way to start the day. When your gears are bust and you have to heave your bike up hill for a windy 500 meters, it can get tiring! What felt like never ending, ended with another passport stamp at the top, a well deserved rest and a crazy fun scoot down the mountain.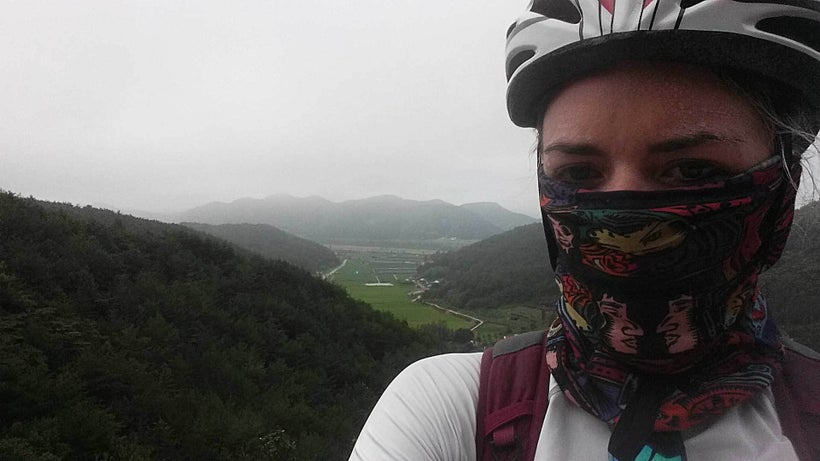 "FIGHTING!!" After what I went through getting up that mountain, I felt every cyclist I raced past on the way down deserved a bit of motivation. I mostly got confused, intrigued stares as I passed people on their cycle. I suppose a foreign woman cycling this path on her own isn't the most usual sight they'd be used to. I was very familiar with these stares of bewilderment by day five.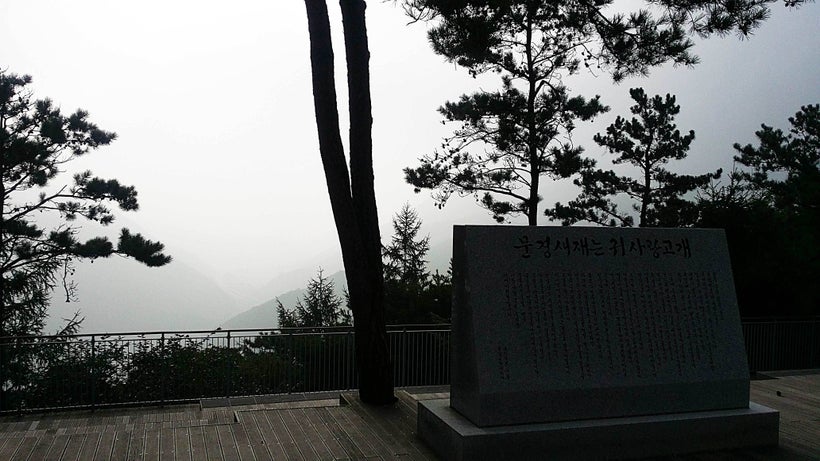 The temperature day four was thankfully only about 28 degrees, and my god the difference was incredible. I was racing through the countryside, had half the amount of water which was the best part, and didn't need to stop half as many times. After my disaster of finding accommodation the previous night, I wanted to give myself plenty of time to find something this day. So, at about 5pm I stopped in Gangcheon to get me some boiled eggs and beef jerky, the food of champions, and asked about accommodation.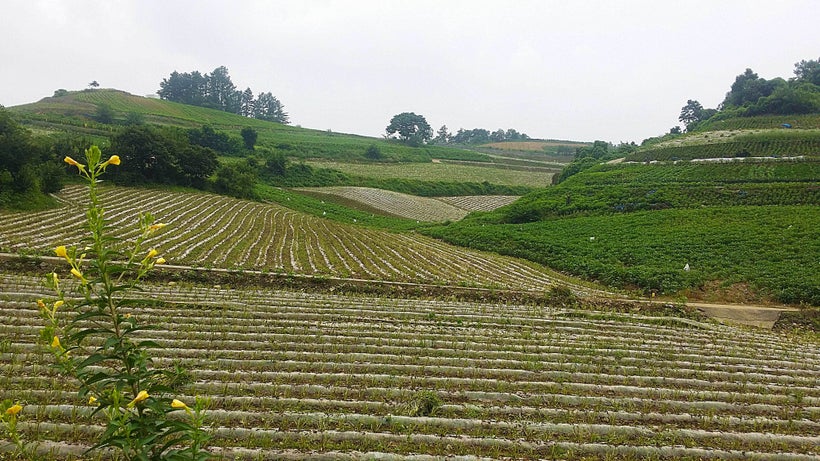 Although I planned on heading another couple of hours, they offered me a pension for the night, right next to the cycle path. I had my 100km done for the day, and was on track to reaching Seoul the following day so I thought why not. I actually finished earlier, with more millage clocked up because of the drop in temperature. It was a successful day.
Day 5! This was it. I didn't care about finding accommodation; I didn't care about getting lost. All I had to do was make it to Seoul. I was so close, and I had the day to get there, and get a bus back to Gyeongju for work in the morning!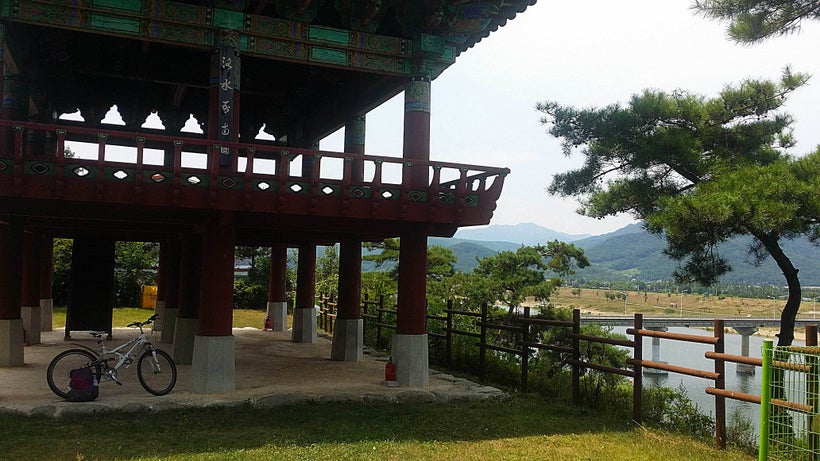 The sun was back with a bang and I had my bottles of water ready. Off I went through the last leg of my journey, passing more beautiful scenery and stunning landscapes before reaching the outskirts of Seoul. From here there is a popular cycle lane that many people use on a summers day. There are many many places to stop and refuel at. Up until now, finding constant water supplies was tricky. Here I had multiple options and was served protein drinks on ice. Moving up in the world.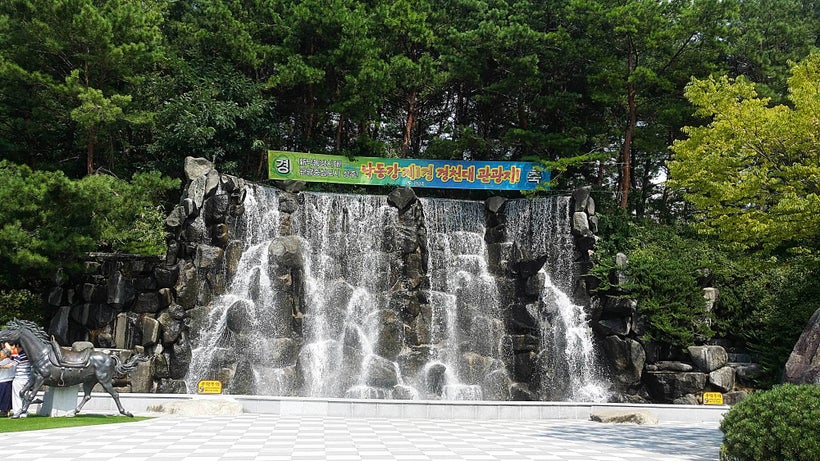 The contrast between places, the difficulties of the countryside, along with the peacefulness of it; the energy of the cities and the atmosphere all along the cycle path, meeting other cyclists and sharing conversations, jokes and energy bars with them are all the wonderful aspects and magnificent memories that I will take with me from the five days on the road.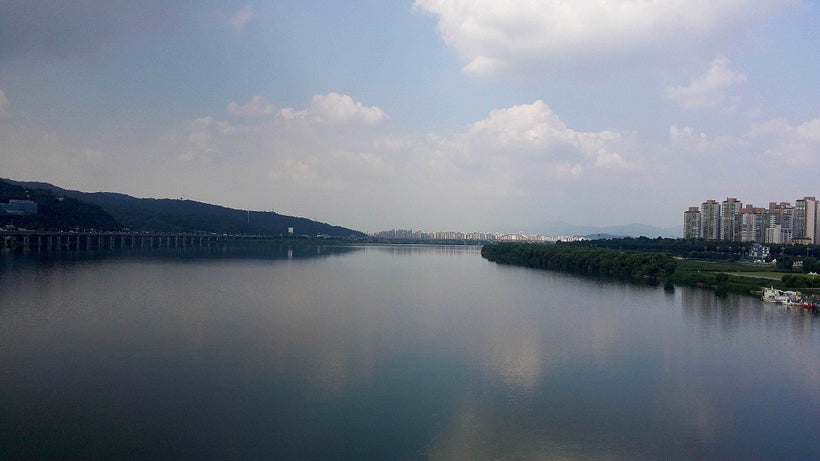 I was aching all over, my body was burnt bitten and bruised but I was sad to see the end of it. After all it's ups and downs, which I knew would be the case – it was one of the best experiences of my life. Nothing but my own company on the road, testing my ability, my stamina, my determination and my Korean!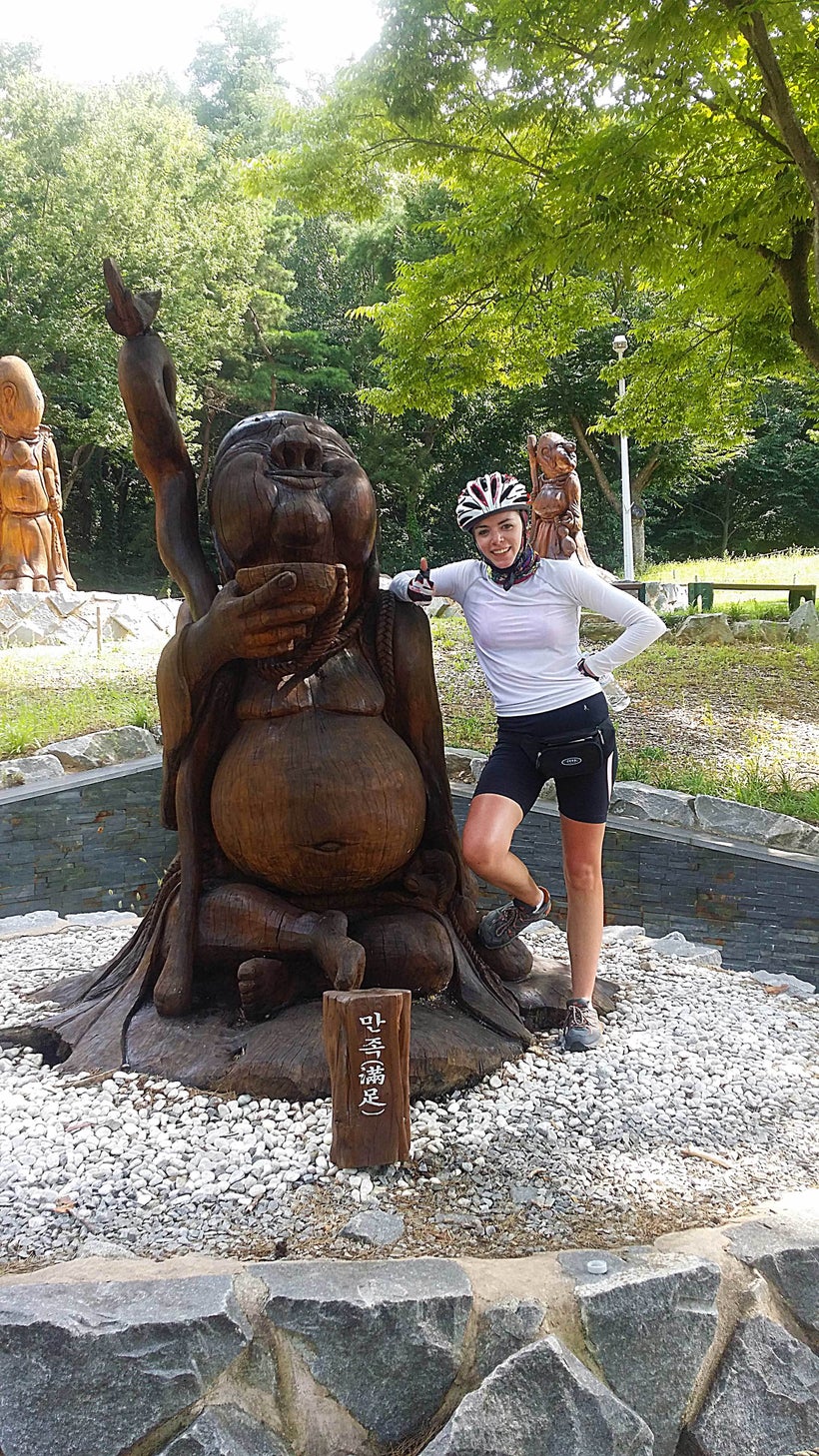 I made it to Seoul station for about 4pm. Now admittedly, there are another 50k or so to go to the end of the path that takes you out to Incheon. I would have liked to go to the official end, but as I had work in the morning, and needed to get a four hour bus back down the country I thought best not to chance it. I still have my passport booklet and can get that final stamp if I please, but for me that journey was more than conquered.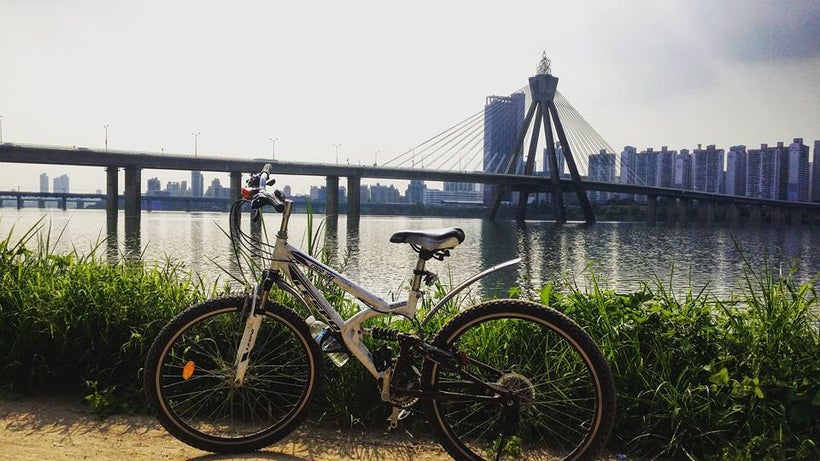 If you have free time, and really want to see how beautiful Korea is, as well as learn from it and meet new people a long the way; if you want to test yourself, and have a crazy adventure; if you love cycling or just took up the sport – you should do this trail. With people, by yourself, when ever you can. It's something you will look back on and remember the little details, how they made you feel and how proud an achievement it was. You won't forget it, and your legs will thank you for it! Afterwards – a long time afterwards.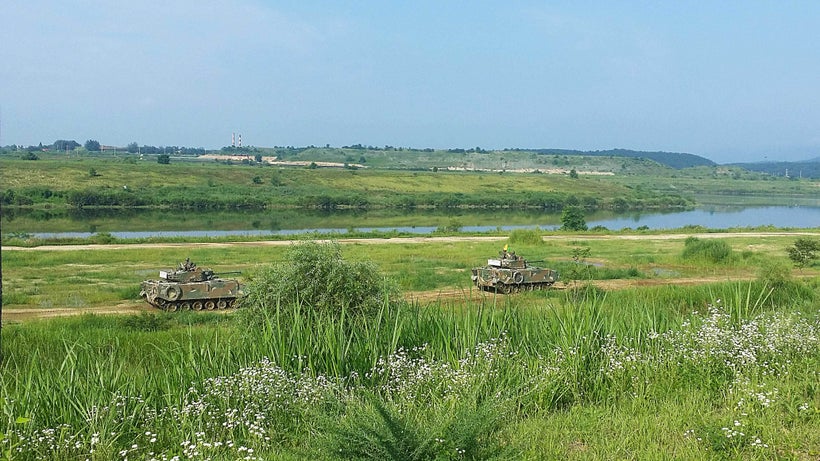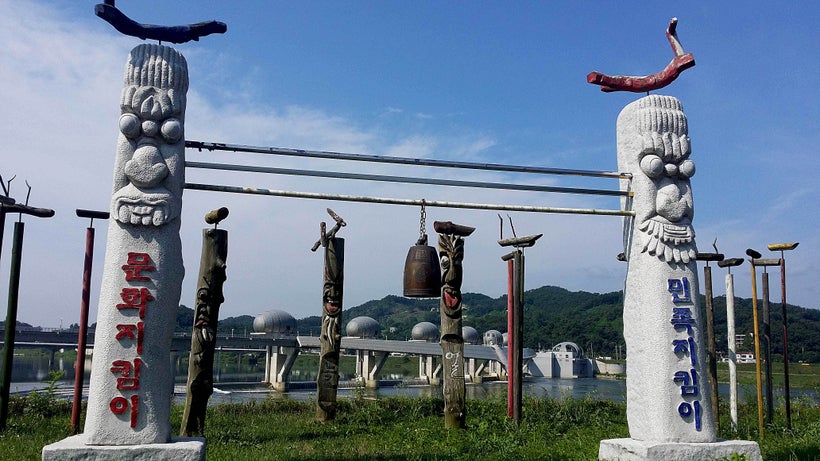 Calling all HuffPost superfans!
Sign up for membership to become a founding member and help shape HuffPost's next chapter
This post was published on the now-closed HuffPost Contributor platform. Contributors control their own work and posted freely to our site. If you need to flag this entry as abusive,
send us an email
.