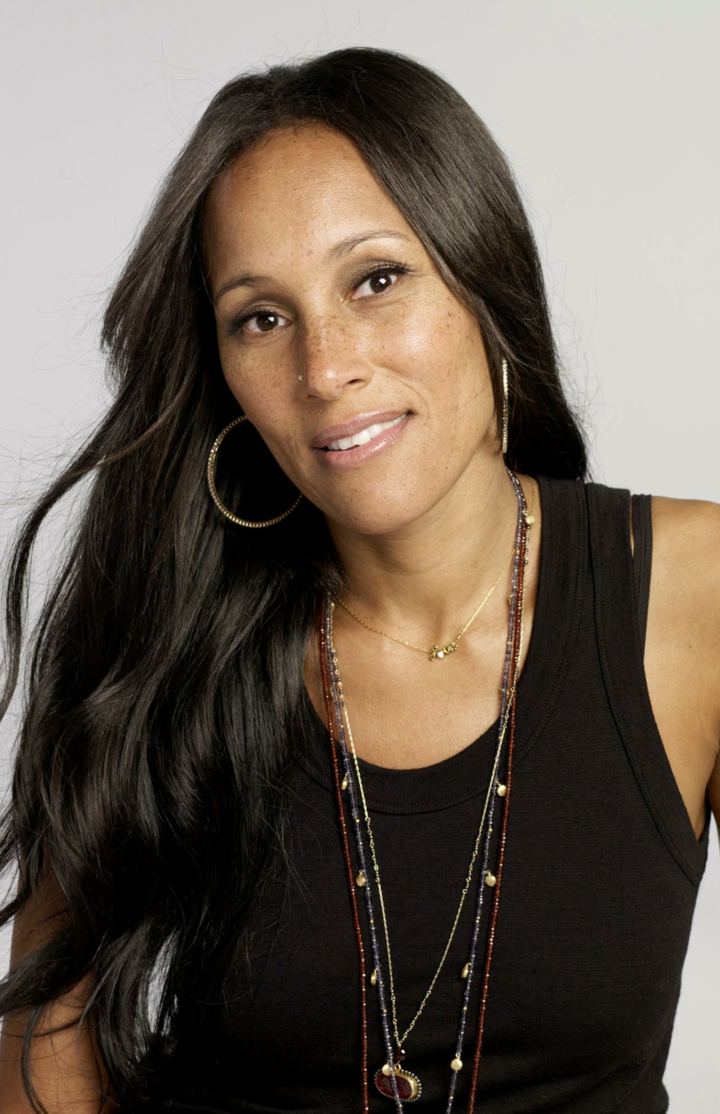 Q: How did you break into show business?
A: I created my own career with the love and support of music industry icon Howard Kaufman. I knew what I wanted to do and I knew I needed me on camera doing it. So, I ran around with a camera crew and filmed myself asking questions about politics in the mens bathrooms of nightclubs as a shock factor, and interviewed anyone I knew who would sit down and let me interview them, to get footage of myself as a talk show host and journalist. Eventually, with Howard's financial support of about $35k I produced my own one hour late night spec pilot where I played the Jay Leno like host of the show and booked guests and a band and created the late night show I wanted. I also had a friend who knew Dennis Rodman and so I wrote Dennis a letter pleading my case and sharing my dream and he agreed to come on as a guest and support me. Well it was the month or so before he wore a wedding dress in Times Square and I had him in a one on one poignant and funny and revealing sit down on my pilot. A guy named John Sykes, then president of VH1 Network, hired me immediately and I quickly became the face of the channel.
Q: You broke new ground in television. How did that come about?
A: I mean I think this question refers to me becoming the first African American woman to host a network late night show. On NBC. Yes, thats true. It was called Later and became Later w/ Cynthia Garrett. Whoopi had her own late night show in syndication but I was a first ever hire by a network. Historically, this time slot is dominated by white male comedians. Only Joan Rivers broke through as a woman and she was at least a comedian. I was none of the above. I was just a really good conversationalist who kept it real and guests seemed to really enjoy sitting down with me. For a young black girl to get through was and still is a miracle I now realize.
Q: Why was your show cancelled?
A: Well, it wasn't ratings I can tell you that much. I pulled numbers that were on par with Greg Kinnear and Bob Costas for whom the show was originally created. Bob left. Greg left to pursue acting. The show had guest hosts and poor ratings for a long time before I did a couple guest stints whilst under contract to VH1/MTV Networks. The numbers popped dramatically and I was offered the show full time. I still can't tell you why it was cancelled. The NAACP had put pressure on the networks to put faces of color in front of the camera in key positions and after I was hired the pressure came off. That may have been part of it. I also think I was incredibly immature and inexperienced. I had little idea how to navigate the many network politics so allies became enemies and those responsible for helping and mentoring me to succeed in my new position had other agendas. At the end of the day I was young and dumb but super talented. But, even great talent needs great wisdom and I just didn't have great wisdom then. I had great insecurity but not great wisdom. I've never even formed a wikipedia page or made a real attempt to have a proper IMDB because I just feel that nothing can ever summarize the insane career trajectory I was on or explain the catapult I had into something I was so ill equipped to handle.
Q: Did you face barriers in TV because of your gender?
A: Yes and no. I love being a woman. I never wanted to be a man or needed to prove I was just like them. I graduated law school at USC, won moot court honors, and finished high in my graduating class, so I knew who I was. I knew I was intelligent and educated and strong. Being a woman has always helped me in many ways because I also understood that men, and women to be real, often underestimated me because I was attractive, so I learned at a young age that being underestimated could piss me off and thwart me, or it could arm me with a secret weapon. I chose the latter and I snuck in many doors and when my intelligence was revealed, or my skill set clearly seen, people were often pleasantly surprised or became jealous and scared. I faced more barriers because of my color than my gender. On a talk show there is this unspoken reality in which if they hired one black girl we always knew they wouldn't hire two. And for me, being articulate, and decent looking, and smart was often not the stereotypical black girl role they wanted filled. They wanted someone more stereotypical; as if black people don't come in many forms and facets. Yeah, I'd say my color, looks, and education level was always more of a barrier than my gender.
Q: You are known as Lenny Kravitz's sister. Are you really related?
A: Yes and no. People who know us, know us as brother and sister. We are not related by blood. We chose to call each other brother and sister 38 years ago as young kids. I liked it because people always thought that there was no way a cute girl and a sexy guy could be as tight as were were if they weren't having sex or some hidden desire to sleep together. We adored and loved each other and desired to hang out together and be together all the time because we had fun together and encouraged and supported each other. We have shared history, good and bad. He's as close to me as any of my other blood brothers whom I love unconditionally and he's closer to me than any of my blood brothers because he knows me without condition and in unlimited ways. Its funny, we both hate labels, yet we had to create one to protect our relationship from the labels the world has always tried to impose on us.
Q: How have you impacted his music?
A: Well, I think I've impacted his life, as he has mine, so that can't help but impact the things you do sometimes. If I look at the fact that he's written songs for me then yes, sure, I've impacted his music. I named my production company Angel Divine because of a little Stevie Wonder sounding song he wrote for me and sang to me in the back of a limo one afternoon in NYC. The song 'Sister' is about the crazy story in which I was saved in a prison cell in Italy, that is the backdrop of my new book, Prodigal Daughter. A new song from his upcoming funk album is called, 'Not The Freak You Used To Be' and it's written for me. It's a bit embellished but it's about a girl who has a radical spiritual transformation after facing down some radical demons. I remember the morning he got the song. We woke up one morning, about 3 to 4 years after Italy, and were laying around talking about life and Jesus and how I had been saved and he looked at me in the course of conversation and said; "hey girl what can I say, you're just not the freak you used to be." We both stopped, looked at each other, and he said, "wow thats a great title to a song." A few hours later, his mind stuck on a musical loop, he ran out of the house, to the recording studio, and came home eight hours later with my song. He's brilliant. I've never known anybody like him musically. He's everything.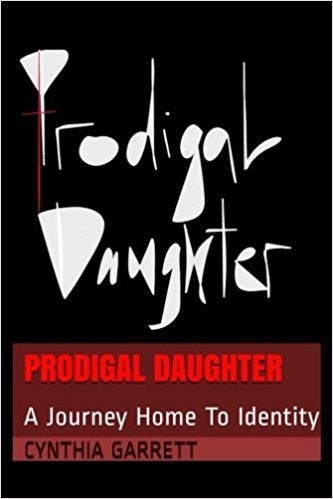 Q: Why did you decide to write a book now?
A: I was with William Morris Endeavor Agency for many years, prior to signing this year at CAA, and I was asked repeatedly by my agents to write the book and share my story but I never felt the time was right or that the reasons and motivations were clear as to why I should. This year it was only because I felt that God was literally pushing me from every direction at this time to express what I had lived through. I knew He wanted me to share the many lessons I've learned from Him through facing many challenges and pain and brokenness. Things that happened to me from feeling unstable because of my parents divorce to feeling shame because of rape and sexual abused created major low self-esteem and confusion in me and my struggles with identity were epic not just to me but to those around me. I realized that everyone who struggles with identity for whatever reasons could actually overcome their struggles and learn to walk in purpose and freedom because of many things God has shown me. Eventually I believed that God was pushing me out of the nest with this story because to hide these truths and lessons from others was essentially selfish on my part.
Q: The story of your arrest is incredible and a big part of the book. What's the backstory?
A: Well, I was a girl whose identity was stolen from day one like many, many, people I meet. Life circumstances that aren't the best occur and create brokenness in your heart, then the media tells you lies about what truth is, and that helps to reenforce identity that isn't based in any way at all on what God's identity for us really is. Then an unseen enemy jumps into the mix and before you know it you're controlled by emotion, living in a world that tells us to follow our hearts, knowing that we feel like we are held captive to these emotions that are out of control at times in ways that are hurting us and our ability to live a balanced peaceful life. So we try drugs, sex, relationships, shopping, whatever we can to find peace and feel in control of what we don't yet realize we can't control. Its nuts. That was my backstory!
Q: A big part of the story is your faith journey. Was God always important to you?
A: He was. I always believed. I just never knew Him until I had to know Him. He was my best friend I never hung out with. Then my life took this crazy, tragic, turn and I got on my knees and begged Him to show me Himself so I would know not only Him but myself. I wouldn't have ever travelled so many of the wrong roads if I really knew Him and who He really was too me and to the world. My identity would have been rooted in the truth of who He created me to be instead of rooted in figuring out who I was in all the wrong places and with many of the wrong people; especially guys.
Q: Did you feel like you fell away from Him?
A: Yes, absolutely. I fell away from Him. He never, ever, fell away from me.
Q: What brought you back?
A: His loving and constant pursuit and acceptance of me; no matter what. People always had conditions. God's love was and is so unconditional.
Q: What has your family life been like?
A: Great and difficult. Challenging and filled with unconditional support.
Q: You have a new TV show from the UK. What's that about?
A: I have two series called The London Sessions and The Mini(story) Sessions. We operate as The Sessions w/ Cynthia Garrett. The Sessions is not just another talk show but a talk show in which I sometimes have a live studio audience, along with guests, and sometimes I preach a message alone. My goal is to help women learn to walk out their lives with real faith in a real Jesus who changes real lives forever. I shoot in a studio in London and the series launched there on TBNuk the U.K.'s first and largest faith and family channel. TBN is the largest faith based network internationally and I'm blessed too be on the channel. My programs do incredibly well internationally and I have a huge following especially across the U.K., Europe, and Africa. I'm in South Africa a lot preaching and speaking motivationally at huge conferences and events because of the TV show. We just launched the new season and I've added some incredible Skype Sessions in order to have access to guests all over the world. The intention of The Sessions is that it be a true global talk show creating a new, raw, honest dialogue about faith and life around the world.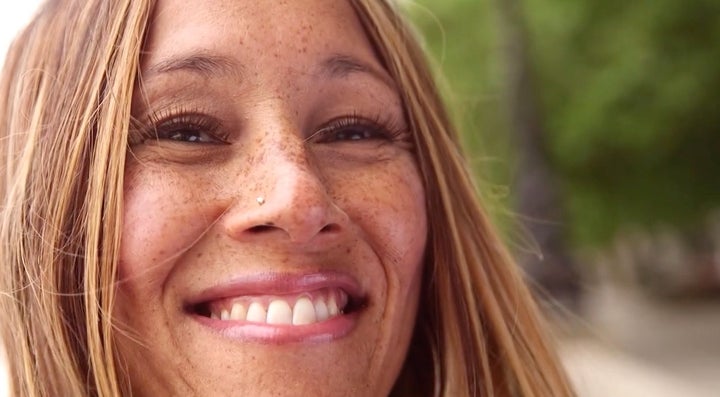 Q: What are your hopes for it?
A: My hopes for this show are so clear. Sure, I love having millions of viewers and I want the show to grow. But more than anything I hope it always impacts people's lives with the honest presence of God and that His authentic power is felt by everyone who watches. I hope it gets so important that it will become the first faith based talk show to find success even on secular TV where people so need the message. I dream that one day I can really combine where I came from on network TV, with where I am, and not have to be told by a secular network president again that Jesus won't work on network TV, when I know thats not true. People need the message of love and hope that Jesus represents. He's not divisive. People are. Love is the greatest unifier and Jesus is love.
Q: Other unfulfilled career and life ambitions and goal?
A: I mean I think the above would fulfill me! But if I get to go crazy, since God can't be limited, than I would love to be part of a small team that runs a network that changes the world forever and wins numerous Oscars for films I am part of writing and producing. And, for my own personal satisfaction I'd love to join The Today Show, co-host The View, and star in my own TV series about a smart, yet quirky girl, who's on an incredible God journey of getting to know herself, confront her issues, and live her dreams.
Q: Any career and life advice?
A: Career advice: never give up. Never lose faith. Never lose hope. Never put God in a box! Because the plans He has for you are bigger than anyone else's understanding and way beyond your limitations. Life advice: never give up. Never lose faith. Never lose hope. Never put God in a box! Because the plans He has for you are bigger than anyone else's understanding and way beyond your limitations! In summary: know whose you are and you'll know who you are. Walk in your authentic identity as determined by your Creator. And, before you try to live without instructions as to what your identity really is read the owner's manual daily; the Bible. It's the best advice anyone ever gave me. Read it and it will change your life for the better, forever.
Support HuffPost
The Stakes Have Never Been Higher
Related
Popular in the Community