Throughout the eighth season of "RuPaul's Drag Race," Huffington Post Queer Voices will interview each departing queen on the Tuesday following the air date of their elimination episode. Check HuffPost Queer Voices weekly to hear these queens reflect on their time on the show and their legacy as queer artists and performers. Check out the previous interviews with Dax Exclamationpoint and Laila McQueen.
In a surprise turn of events, the March 21 episode of "RuPaul's Drag Race" saw the return of the season's first eliminated queen, Naysha Lopez. Unfortunately with the return of Lopez, we also saw the elimination of this season's other queen of Puerto Rican descent, Cynthia Lee Fontaine.
The Huffington Post caught up with Fontaine to chat about the Austin, Texas drag scene, how she views herself as an artist and the importance of diverse representation on "Drag Race."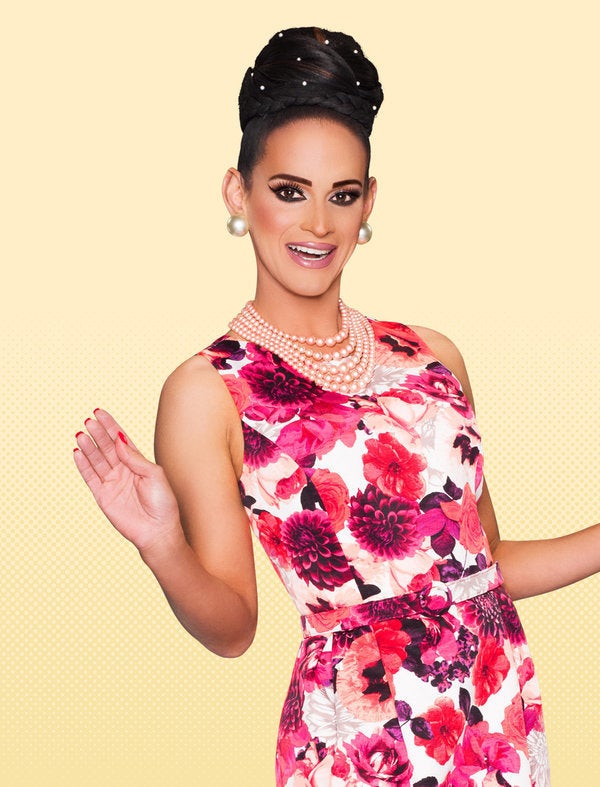 The Huffington Post: How do you view yourself as an artist and performer?Cynthia Lee Fontaine: I think of Cynthia Lee Fontaine as my character. You know, I always start by saying she's a beautiful goddess and glam. I'm a singer, I'm a dancer, I'm an actress and I could describe her as elegant, funny and crazy at the same time. It's actually about to be my tenth anniversary of doing drag!
That's exciting, congrats!
Thanks! Yeah, I'm excited that I'm on season eight and I can celebrate my tenth anniversary with Mama RuPaul! I'm excited that I can show everyone who Cynthia Lee Fontaine is.
I know you're from Austin, Texas, and I'm actually friends with a number of girls in [local drag collective] Poo Poo Platter. How would you describe the drag scene in Austin?
That's amazing that you know people from here! "Keep Austin Weird" – and I'm in drag. It's so diverse here, there's so many types of drag right now and I think that's something that's [largely] happened since "RuPaul's Drag Race" started when the first show aired. There are so many personalities and types of drag. Austin started exploring the alternative for drag. And I just love that diversity – and on the show you see a bit of that type of diversity in myself representing Austin.

"Drag Race" tends to only feature one or two queens of Puerto Rican descent each season. Why do you think it's important that we have diverse representation on the show?
I think the moment of having a queen from Puerto Rico -- representing the Hispanic community -- is important because it's a voice. And you [have to] speak out about how multitalented the Hispanic community is in the United States. So, for me, it's a huge responsibility. On the show we are representing the Hispanic community that is hungry to have success in this country and try to do the impossible to catch the American Dream.
What advice would you give to someone who makes it onto the show in the future?
Be prepared; bring a lot of books for during the breaks [laughs] because you're gonna get bored. But most of all you have to be prepared -- not just with your suitcases or all of the things that you're going to bring to the show -- it's about mentally and physically taking care of yourself, making sure that everything is fine with your health and taking a lot of vitamins [laughs].
What do you want the legacy of Cynthia Lee Fontaine to be?
I would like to be remembered as a confident person, as a person who doesn't have any barriers, as a person who is following their dreams and a person that, even when they have obstacles or inconveniences or people close to her that disagree with her lifestyle, still [tries] to make your dreams come true – even if you're the only one who believes in it. That's how I want to be remembered.
Want to catch up with the previous winners of "Drag Race"? Head here and check out the slideshow below for interviews with the previously eliminated season eight queens.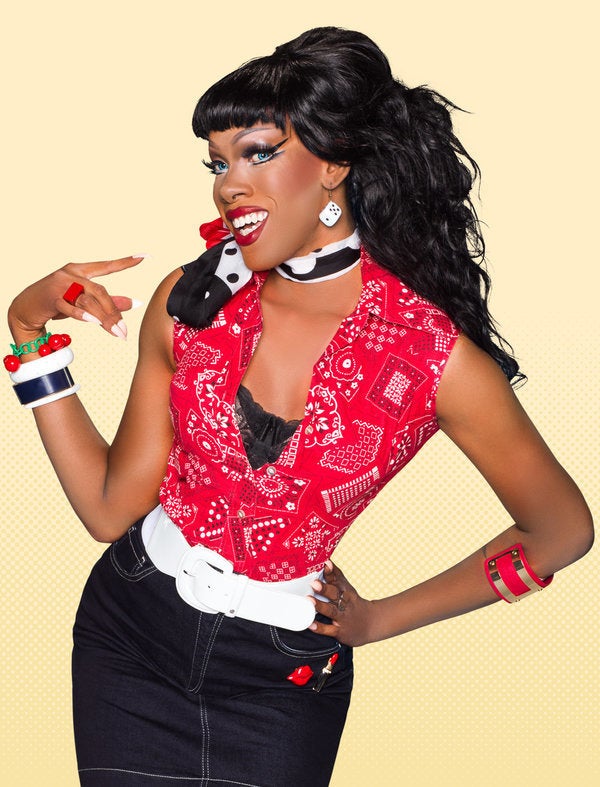 "RuPaul's Drag Race" Season Eight Eliminated Queens
"RuPaul's Drag Race" airs on Monday nights at 9 p.m. ET/PT on Logo. Tune in next week when Blondie guest judges in this new wave flashback episode.
Popular in the Community