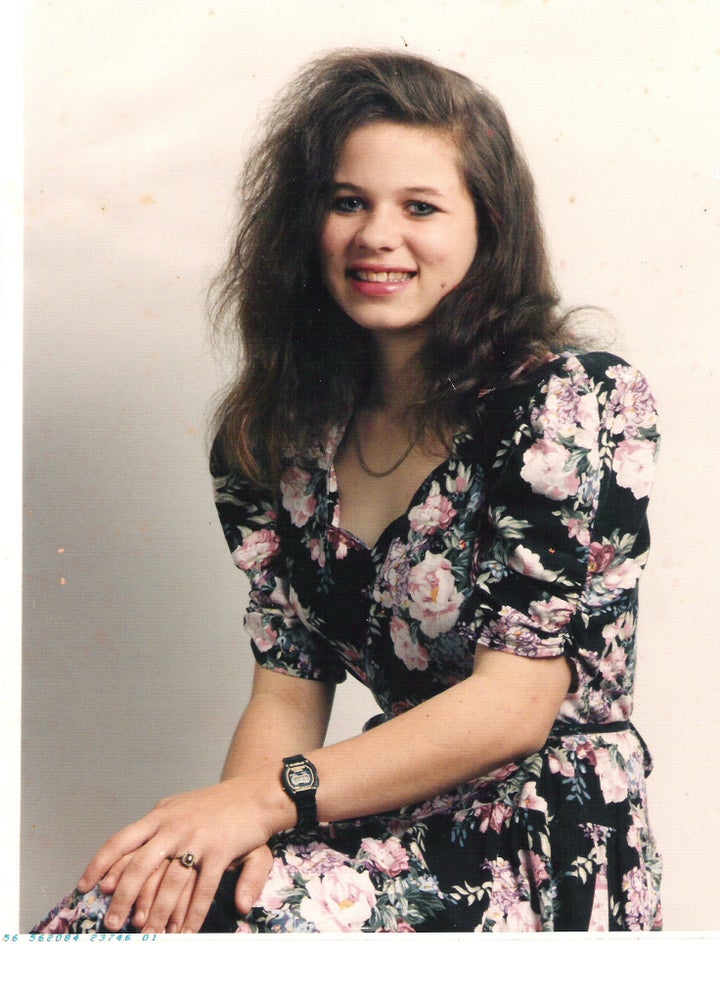 Almost a decade and a half ago, an elderly man hiking through an Alabama forest discovered a decomposing female body. The remains -- believed to be that of an 18-year-old -- were wrapped in plastic.
Police launched an investigation, but the case quickly went cold. With few leads and scarce details, investigators could only keep the file open and hope that media coverage would bring a witness or family member forward.
This week, authorities finally uncovered the victim's identity. "I told folks around here that there were two hops to get over," Madison County Sheriff's Office Lt. Charles Berry told The Huffington Post. "One was making an identification of the body and now the second, is finding the person responsible for this."
On Oct. 16, 1997, the remains that would later be identified as Cynthia Lynn Davis were found in a forest by Huntsville's Indian Creek Road.
"We knew she was a teenage girl and knew somebody was missing a daughter," Berry told the Huntsville Times. "That's what drove me. Everybody deserves a name and she did, too."
Experts said her body was likely abandoned nearly a year before the hunter found it. Davis disconnected from her family after she moved with them from California for Alabama sometime during the 1990s. There were no missing persons reports filed during the period when she is believed to have disappeared. Police only had a computer-generated facial reconstruction of the victim to help recognize her.
"That's one thing that puzzled us," Berry said, referring to the lack of a missing persons report. "She was estranged from the family for a time. They were not a close-knit family, they just did their own thing."
But every October, local media would run stories about the mystery victim, Berry said, and in June 2009, police finally reached a breakthrough.
Alan Merryman, Davis' stepfather, called authorities to report that he had not been in contact with his stepdaughter for many years, but that he saw a television report and had a "nagging feeling" that the body Davis'.
"Back in '09, Channel 48 down here did a cold case file and they reported about two skeletons, one was off Indian Creek Road," said Merryman, a former cab driver in Huntsville. "I listened to the description of what they looked like and ... something about it just gave me a feeling it was Cindy. I called up the sheriff's department and told them that I suspected it was my daughter who disappeared over 12 years ago."
Merryman, now 51, said he lost touch with Davis around Christmas in 1995 when "family politics" came between him and his ex-wife. He failed to file a missing person report in the mid-90s, Merryman said, because he "wasn't mentally balanced" at the time, having just suffered a gunshot wound to the face during an assault while working as a cab driver. The family had him convinced, Merryman added, that because he is the stepfather, he "couldn't file the report."
"I take the blame for that," he said.
But Merryman, like Berry, never stopped thinking about what would turn out to be the same missing girl.
"I heard rumors she was a dancer at some strip clubs, then she was a waitress at coffee restaurants, stuff like that," Merryman recalls. "One time, I heard she was working at a Waffle House, but by the time I got over there, Cindy had quit. She was just two steps ahead."
Following the phone call to police, investigators interviewed Merryman, but the gunshot wound from the 1995 assault left him blind, making him unable to examine the facial reconstruction. Merryman connected police to Davis' biological brother, Morris Davis Jr., who eventually provided DNA for testing.
Samples were sent to FBI laboratories and by May 2011, needing more proof, authorities reached out to Davis' mother in California, as well as a sister, Anika in New York. The two women also provided DNA samples and by November 2011, when the tests yielded a match, investigators felt they could at long last identify the body.
"I was sitting here going 'what?' Just sitting here with my jaw in the ground," Merryman said, as he recalled the day Berry and other members of the Madison County Sheriff's Office told him they had a match.
In February, the family held a memorial for their daughter. Davis' cremated remains are now with her stepfather, on display with flowers and photographs arranged inside his home. Merryman said he's waiting for Davis' brother Morris to return from Afghanistan, so that the family can take the memorial to Davis' sister Anika to tell her nieces and nephews about their aunt.
"Cindy was the perfect sister," Merryman said. "She protected her brothers and sisters, growing up she was a daddy's girl. She'd protect her younger brother Morris -- every time [he] would get knee-deep in trouble, there goes Cindy taking on people who want to beat him up."
Morris Merryman is expecting to return from duty by June.
Davis' stepfather said that he remains ever-grateful to the hunter who found Davis' body nearly 15 years ago. "I just want to thank them for doing the right thing and caring about Cindy after all these years and finding her skeleton," Merryman said. "If it wasn't for him, we'd still be wondering what happened to her."
The case is still considered an open homicide investigation and, despite years gone by, Berry said he feels "real good" about the odds of finding Davis' killer.
"It just goes to show, don't give up," Berry said. "If we have to spend another 14 years to find out who is responsible for it, we are willing to go the distance."
LOOK: Digital renderings reconstructed based on the skeleton of Cynthia Lynn Davis:
Calling all HuffPost superfans!
Sign up for membership to become a founding member and help shape HuffPost's next chapter