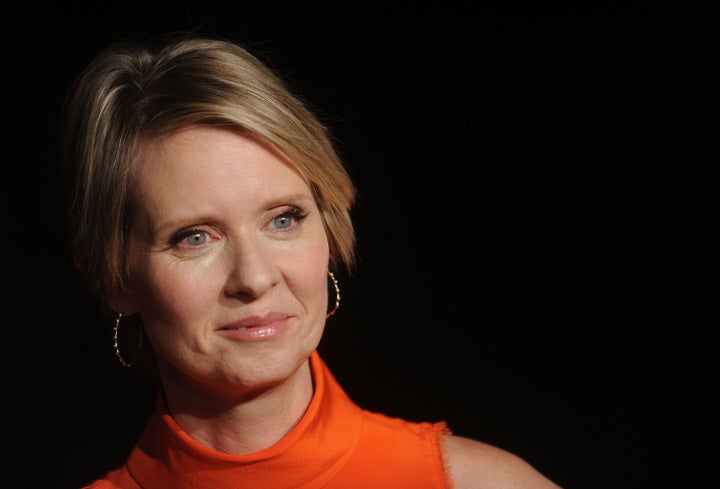 According to Cynthia Nixon, not every woman's goal needs to be "having it all."
The 49-year-old actress is perhaps best known for playing the cynical Miranda Hobbes on HBO's seminal comedy "Sex and the City." But while Miranda ended up with a successful career, a husband, and a son by the end of the series, Nixon insists that finding those things was never really her character's goal. 
In an interview with Mic published on Thursday Nixon said that Miranda's main priority was always her career and her pleasure. "Miranda was trying to have a career and sex," Nixon said. "In terms of more traditional, feminine goals like motherhood and marriage, that wasn't so much on Miranda's radar."
Nixon, who currently stars in the film "James White," went on to say that what made "Sex and the City" so important was that it focused on the lives on women who weren't in their 20s.  
"When a woman gets married and has a child, her story doesn't stop being interesting," Nixon added. "When she ages past 35, she doesn't stop being sexual or sexy."
PHOTO GALLERY
Things That Can Affect Your Sex Life
REAL LIFE. REAL NEWS. REAL VOICES.
Help us tell more of the stories that matter from voices that too often remain unheard.