Cynthia Nixon was known for her signature red hair when she played the iconic TV role of Miranda Hobbes on "Sex and The City." But Nixon is so committed to her latest role -- Vivian Bearing, a poetry professor with terminal cancer in a Broadway production of "Wit" -- that she shaved it all off.
The actress stopped by "Live! With Kelly" (weekdays on ABC) to talk about her initially-shocking new look. Kelly Ripa began the interview by joking around to break the ice. "So what's new?" she quipped, before complimenting Nixon on the shape of her head.
"I thought it was kind of gonna be no muss-no fuss, but I have to shave it every day!" Nixon exclaimed. "It's got kind of a five o'clock shadow, and you don't want to go on with that," she said. "I was always kind of curious to see what it would be like. I like it; I don't think I'm gonna keep it forever."
Once the shock wore off, Nixon described her character in the play. "She's really at the top of her profession. She's a professor of 17th century poetry. She's the best; she knows she's the best. She gets a really bad cancer diagnosis and she goes through this really heavy-duty chemo and she meets that challenge, but she learns a lot about herself." Nixon herself battled breast cancer in 2008.
"Wit" is playing at the Manhatthan Theatre Club's Samuel J. Friedman Theatre in New York. The production, directed by Lynne Meadow, is currently in previews, but officially opens January 26.
TV Replay scours the vast television landscape to find the most interesting, amusing, and, on a good day, amazing moments, and delivers them right to your browser.

Before You Go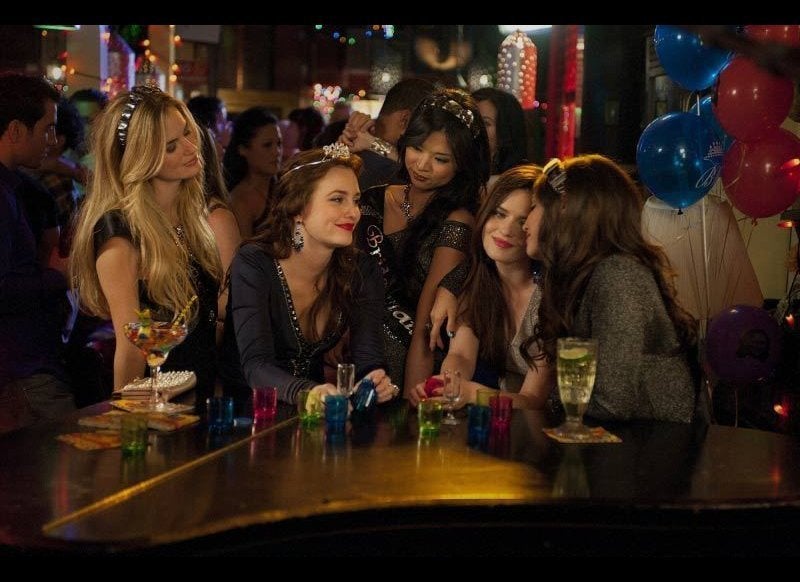 What's On TV January 23 To 29
Popular in the Community