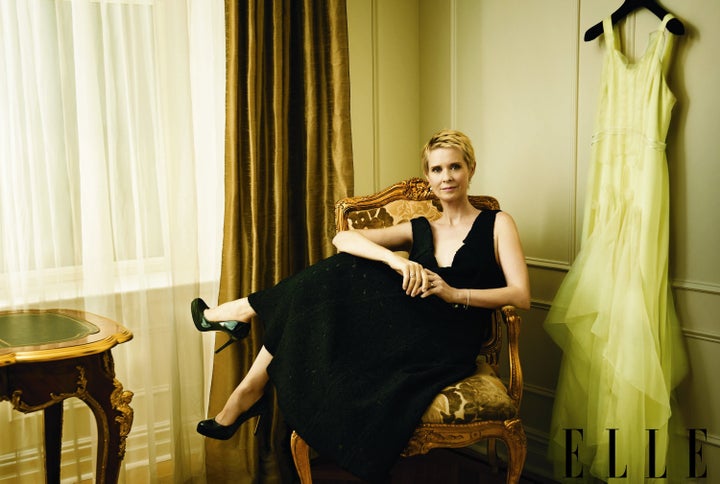 "Don't think of me as a bride. Think of me as a grown-up woman who needs a dress to get married in."
"I knew I wanted Carolina Herrera, because I've had so much luck wearing them in the past and they know my body so well," Nixon, 46, reveals. "With a same-sex marriage, it's different. There isn't the archetype of the demure bride, the strapping groom, and the big ol' white dress." Still, the designer had her own ideas when it came to Nixon's gown: "She said, 'You need to get a dress with a capital D. So even if it's not poufy or white, there's a certain level of ceremony.'"
Fans will be happy to learn that Nixon, who's a natural blonde, harkened back to her SATC years when opting for green in lieu of white. "Maybe it was also years of playing red-headed Miranda: Even though in real life my hair is blond, green has become my go-to," Nixon recalls. "And this particular shade -- so light it borders on yellow -- was especially apt, since it's the color of early spring, and no matter how long you've been together, a wedding is a certain kind of beginning."
Still, she did hold on to a different tradition, quipping: "I managed to wear something borrowed, a brooch that's an heirloom in my wife's family; something blue, my sapphire ring; something new, my dress; and something old...me."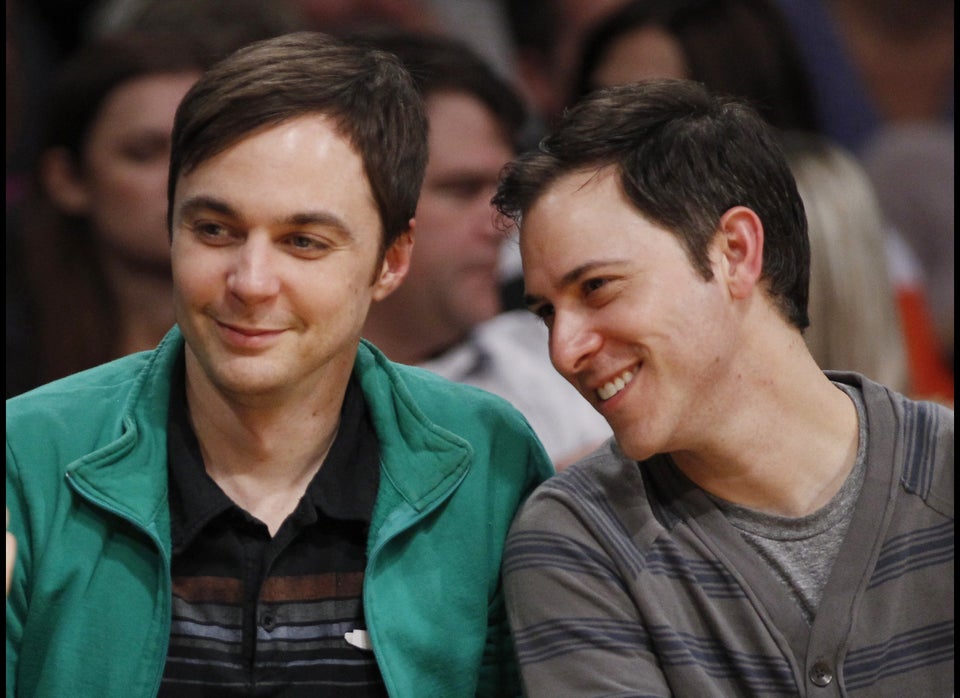 Celebrities Who've Come Out As LGBT