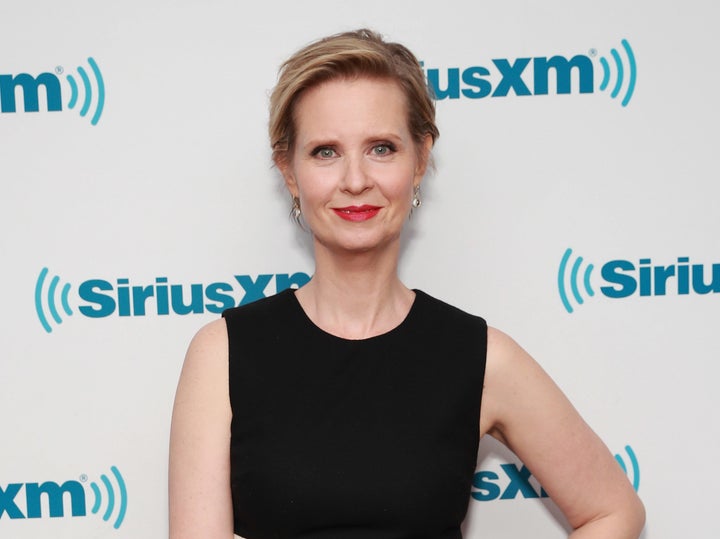 And Nixon has plunged herself full force into the resistance movement against President Donald Trump, speaking at the Women's March in New York in January and lending her voice whenever she can. She's striking an empowering and hopeful note for those who were shocked and horrified by Trump's election.
"It's very daunting, but I think it's really important to be in full possession of what victories we've had, because we've had quite a few," she told me in an interview on SiriusXM Progress this week. "And certainly the triumph of our judicial system, and blocking the Muslim ban. And it's not just our judicial system. It's also people all over this country standing up and saying, 'Absolutely not. This goes against everything we believe in this country. No! Not here! Not here!' I think standing up and rejecting the repeal of Obamacare. That has to do with the people in our Senate and our Congress but that mostly has to do with people all over the country and screaming, 'No!'"
Nixon, who said she was raised with politically-conscious parents and has been political since she was a child actor, became even more active after becoming involved with her wife of four years, Christine Marinoni, an education reformer. And she looks to the past for inspiration.
"I think what's happening in these town halls is extraordinary," she explained. "We look back on something like the 1960s and we say, 'Wow, wasn't it great?' People were all so involved.' Well, I was only two in 1968, but I'm sure it didn't feel like that. I'm sure it felt like: Our world is ending. But look at all the movements. Look at the women's rights movement. Look at the black power movement. Look at the queer movement, the LGBT movement, that came out of that...You think, 'This is the worst thing possible,' but you can turn the boat around. You really can."
Nixon, who was in a long-term relationship with schoolteacher Danny Moses until 2003, caused a bit of a kerfuffle in the queer world a few years back. In explaining her new, intimate relationship with a woman after having lived with a man for many years, she stated that her sexual orientation is "a choice." LGBTQ activists criticized her for what they saw as right-wing framing of sexual orientation and kept the controversy going. She finally identified as "bisexual." 
"I didn't really identify as bisexual," she said, "but people were so insistent that I pick a ― you know, it caused a huge controversy and everyone wanted to graft on to me this narrative ― [that] I felt that I had just simply been mistaken about myself for all these years and finally the veil was lifted and I was a lesbian. And that was not true."
She believes the same thing about Emily Dickinson, whom she embodies in "A Quiet Passion." Responding to a question about the long-time speculation that the acclaimed poet was either lesbian or bisexual, Nixon responded, "I do think she was [bisexual.] It's so hard for us 150 years later to really get tone right."
She explained that she'd read the letters between Dickinson and Dickinson's sister-in-law, Susan Gilbert (whom Dickinson knew before Gilbert married her brother, Austin), long before the film.
"It seemed like there was a love affair there," she explained. "And way before I did this film, I read the letters between them, 'Open Me Carefully,' which are really erotic, some of them, and are really hard to read as anything other than a female romance. But again, it's hard for us to know and people were so full of adoration for friends back then, that it's really hard to tell. But it seems to me there was tremendous fighting and jealousy and seems to me Emily had a plan, a hope at least, that she and Susan would live together and spend their lives together. And then it all broke up."
It was, however, even more complicated than that, Nixon said.
"I do think it seems very clear that whatever the nature of that relationship was, that Emily had passionate love affairs with men as well, and again whether those had a physical component or they were a love from afar, it's very hard for us to to know," she said. "But certainly I think the ardor was there with Susan and with certainly one other man, probably three men she was in love with."
Nixon said she was taken with how Dickinson would wrap her poems in very ornate gift boxes with dried flowers when presenting them to people. But the poet apparently refused to put her own sexuality in a box. Just like Cynthia Nixon.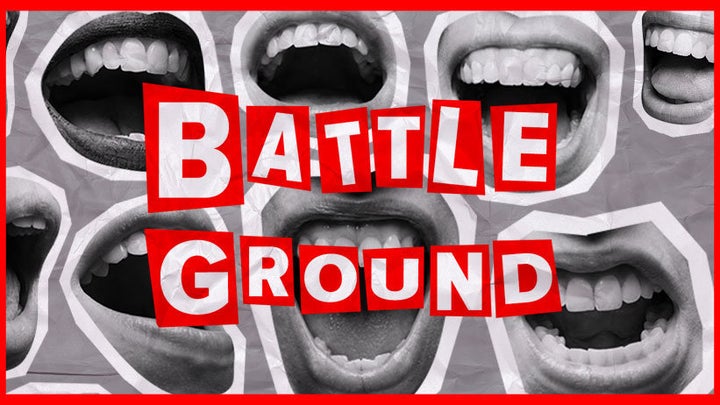 Calling all HuffPost superfans!
Sign up for membership to become a founding member and help shape HuffPost's next chapter
BEFORE YOU GO
PHOTO GALLERY
28 Celebrities Who've Come Out As Bisexual