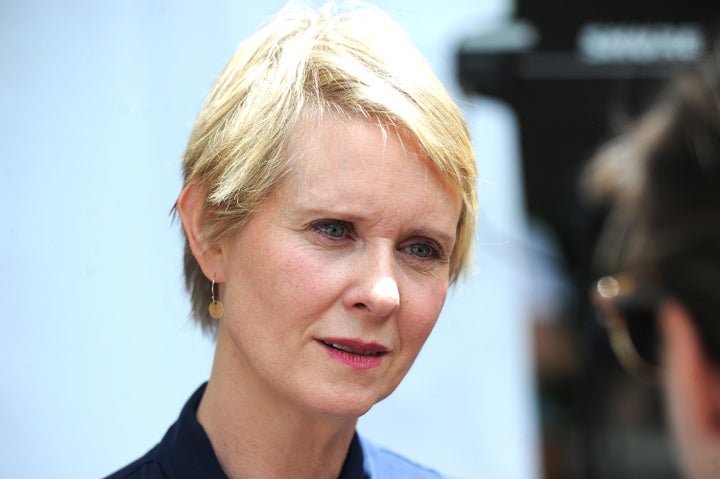 The New York City chapter of the Democratic Socialists of America endorsed Cynthia Nixon's bid for governor of New York on Sunday, giving the progressive challenger a coveted left-wing blessing and a potentially pivotal new source of dedicated volunteers.
Nixon, the actress and education activist who is challenging two-term Gov. Andrew Cuomo for the Democratic nomination, is the first statewide candidate that DSA has endorsed.
The chapter, which is the largest in the country, also endorsed Jumaane Williams, a New York City councilman seeking the Democratic nomination for lieutenant governor.
"Cynthia Nixon and Jumaane Williams are the best chance we have to win universal rent control, Medicare for all and many other priorities for working people in New York," said Abdullah Younus, co-chair of NYC DSA.
Nixon now stands to benefit from the group's army of door-knockers, who will include a pitch for Nixon in canvassing campaigns for single-payer health care, rent control and the state Senate candidacy of DSA member Julia Salazar.
"I'm proud to receive this endorsement and look forward to working with DSA's members to knock on doors and organize to defeat Andrew Cuomo and his Wall Street-backed agenda on September 13," Nixon said.
Cuomo's campaign declined to comment, but referred HuffPost to Cuomo's economic policy accomplishments, including the $15 minimum wage, paid family leave and tuition-free public college for select middle- and low-income students.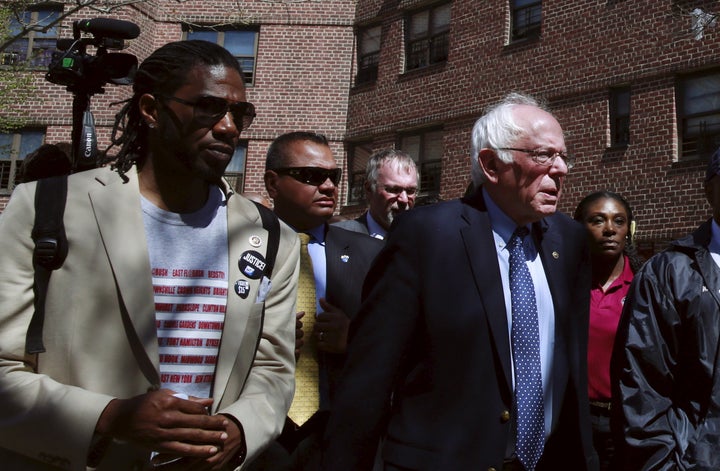 DSA's entry into the nationally polarizing statewide contest between Cuomo and Nixon provides a new test for the organization, which has multiplied several times in size since the 2016 election. The NYC chapter now has over 4,000 dues-paying members.
The endorsement came through a majority vote of the chapter's citywide leadership committee. It marked the culmination of a weekslong process that grew contentious at times, as DSA members weighed exactly what kind of role they wanted to play in the two-party system.
Critics within DSA warned that it risked sapping the organization's scarce resources and diluting the democratic socialist brand. Dozens of NYC DSA members noted in a letter arguing against the endorsement that Nixon had only adopted the label moments before meeting with the chapter to seek its blessing and subsequently made statements qualifying her embrace of the ideology.
"We will not gain members or normalize socialism with a candidate who is not committed to democratic socialism," they wrote.
But it was the proponents of the endorsement who won out Sunday. They argued that it represented an important opportunity to expand the group's influence and push left-wing ideals and policies further into the mainstream. Nixon's platform, which includes single-payer health care and universal rent stabilization, proved crucial in that regard.
"This is the right choice for us at this time, because we're at a really important moment in which people are taking democratic socialism seriously, including those who are not necessarily in agreement with democratic socialism," said Susan Kang, a political science professor at John Jay College of Criminal Justice who serves on NYC DSA's leadership team.
A robust challenge from Nixon and Williams would have the added benefit of "putting a damper" on Cuomo's presidential ambitions, Kang said.
"We're the third-biggest economy in the United States," Kang said. "We can be the policy innovator on something like single payer and really set the momentum for 2020."
Popular in the Community