However, the story took a tragic turn when Cattrall's brother Chris was found dead in Canada days after he went missing. Both Parker and co-star Cynthia Nixon expressed their condolences over social media, but the two received very different responses.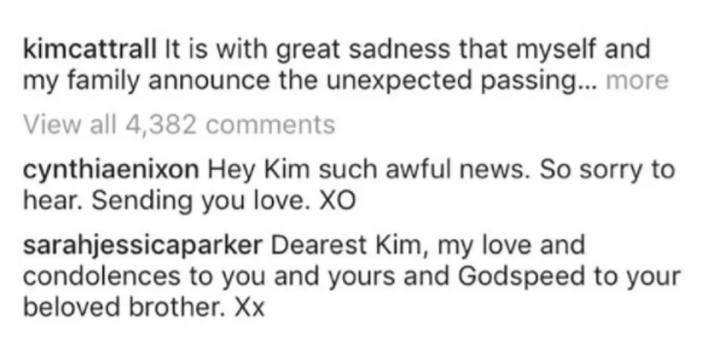 Cattrall initially thanked her "Sex and the City" co-stars and fans for their support. But in a separate post days later, she specifically dragged Parker for "exploiting" the tragedy in an attempt to "restore [her] nice girl persona."
"Your continuous reaching out is a painful reminder of how cruel you really were then and now," Cattrall captioned the post. "Let me make this VERY clear. (If I haven't already) You are not my family. You are not my friend."
Cattrall's response to Nixon, meanwhile, was completely different:
"Cynthia, hearing your voice meant so much to me," she wrote on the post before disabling the comments, according to Us Weekly. "Thank you for reaching out. Love Kim #SexandtheCity."
While it's not clear whether Nixon had some additional form of communication with Cattrall during her time of need, it's evident that their relationship is on far better terms.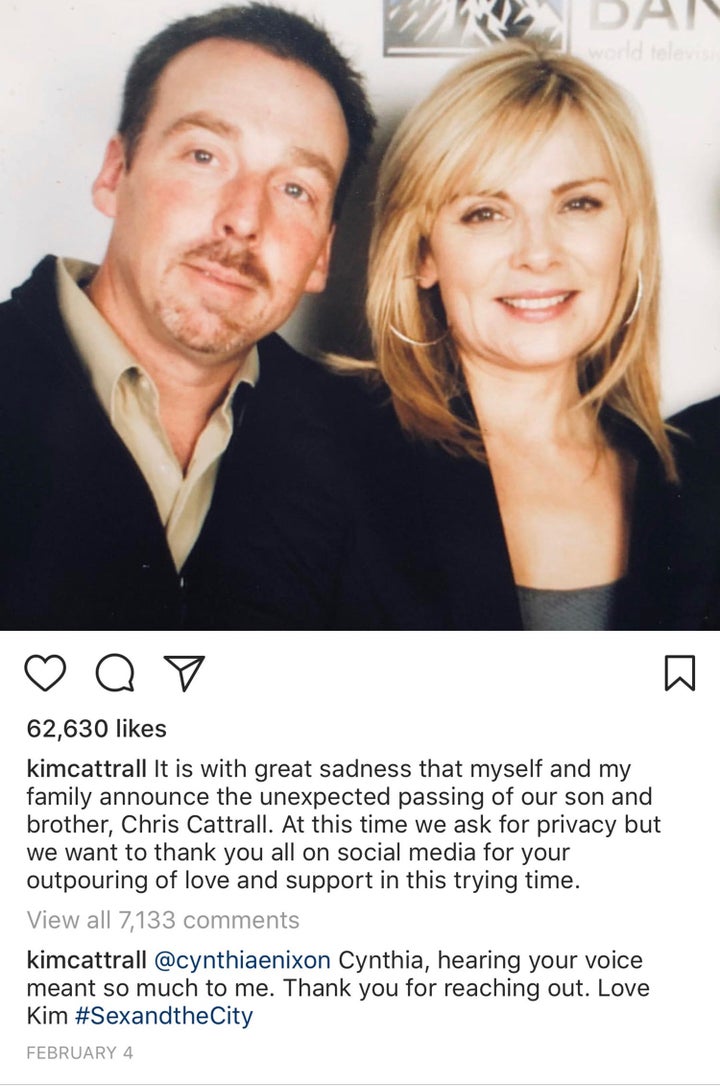 Parker has been in the midst of a press tour ahead of the second season of her HBO series "Divorce." Asked to comment multiple times about her relationship with Cattrall, Parker said she was "just heartbroken," and added, "I found it very upsetting because that's not the way I recall our experience."
Parker's close friend Andy Cohen has also come to her defense, saying he believes "there's only one person fighting here."
"When you're doing press, you're asked the same questions about what's going on. So people, I'm sure, were like, 'What do you think of what happened?'" he said on his radio show. "And she simply and concisely expressed her condolences. I would not call that exploiting a tragedy. What was she supposed to do? Say something bad? I don't understand." 
As for the other "Sex and the City" co-stars, when a TMZ photographer approached Chris Noth, aka Mr. Big, in his car on Monday and asked about the feud, the actor shot back a side-eye and proceeded to roll up his window.
REAL LIFE. REAL NEWS. REAL VOICES.
Help us tell more of the stories that matter from voices that too often remain unheard.