Cynthia Nixon asked weary New York City subway riders to talk about their commutes on social media on Thursday morning and call out Gov. Andrew Cuomo's "sham subway plan."
The appeal by Nixon, who is challenging Cuomo for governor this year, encouraged riders to flood their Twitter, Facebook, Instagram and other social media pages with "stories of your nightmarish subway commute" and the hashtags #CuomosMTA, #FixOurSubway, and #CynthiaForNY from 7 to 9 a.m.
"We need to let voters know that the emergency rescue of our subway system will be a top priority for Cynthia Nixon as Governor of New York. Getting to work on time shouldn't be an impossible task," reads a Google doc that she shared on Twitter.
The campaign sent out sample social media posts for people to use and even created T-shirts using her ads' imagery: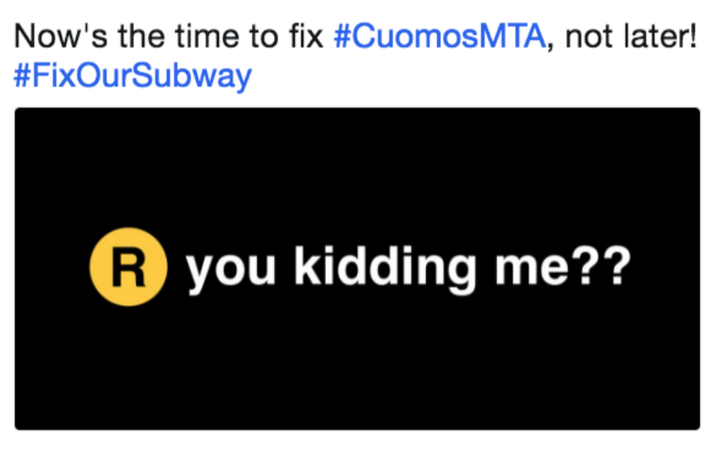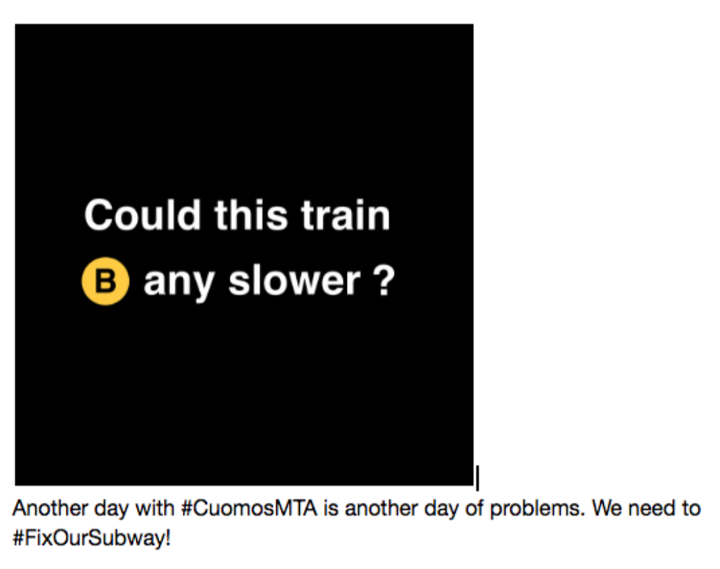 From delays to overcrowding to fare hikes and everything in between, the city's subway system has been in desperate need of an overhaul for decades. Nixon has been seen riding the subway all over the city and has been late to campaign events because of the MTA's unreliability, all in an effort to tell angry New Yorkers that she's here to help everyone get to work on time.
Thursday morning's campaign received much praise on Twitter, with many remarking on the advertisements and sharing their commuting plight: 
In an email to HuffPost, a spokeswoman from Cuomo's office said of the ad campaign, "Actors are trained to make fiction sound believable and this morning's performance was more of the same. We share Ms. Nixon's frustration with the delay of much needed subway repairs ― she should call her friend the Mayor and ask why he refused to fully fund the subway action plan for nearly a year."
Nixon's campaign comes at a pivotal time for New Yorkers, particularly for those who travel between Brooklyn and Manhattan on the L line.
NYC's exhausted subway riders are hoping that whoever is in the governor's mansion next year can help make their commutes a little less painful.
BEFORE YOU GO
PHOTO GALLERY
LGBTQ Reactions To Cynthia Nixon Running For New York Governor