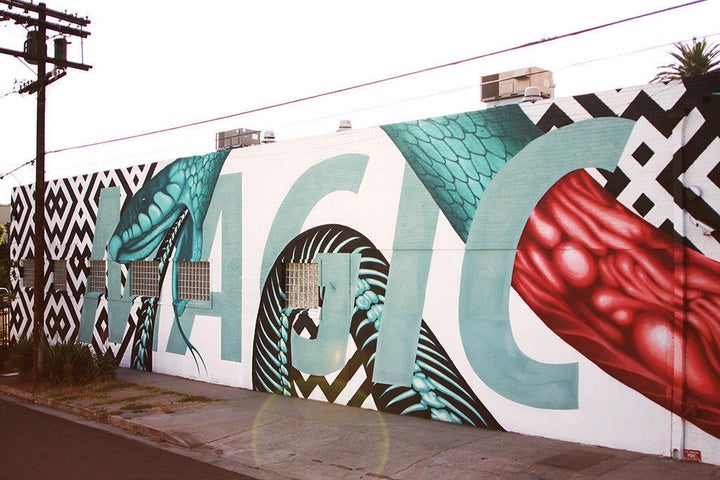 In the shadows of the Hammer museum's current show, Graphic Design: Now in Production, I spoke with the Los Angeles artist team CYRCLE who recently finalized their mural "Magic is Real" in Echo Park. The Hammer's major international exhibition explores how "people outside the field are mobilizing the techniques and processes of design to create and publish visual media." I wanted to find out more about CYRCLE's approach to art-making in the scope and discussion of where art and design converge, as their visual content is deeply informed both by typography, brand and urban culture.
"We try to create work in two parts: message and aesthetic, art and design... Meaning if you don't understand the message at least it will look good ;)" - CYRCLE
CZ: What are your artistic goals?
CYRCLE: To blur the lines between art and design, sculpture and canvas, gallery and experience, and, ultimately, life and death.
CZ: For you, is there a separation between art and design? If so, please explain.
CYRCLE: Art is loose, design is tight. They are symbiotic. There are equal amounts design and art in each other. Design is the curation of negative space. It is the methodical process of deciding what goes where and how... art is why!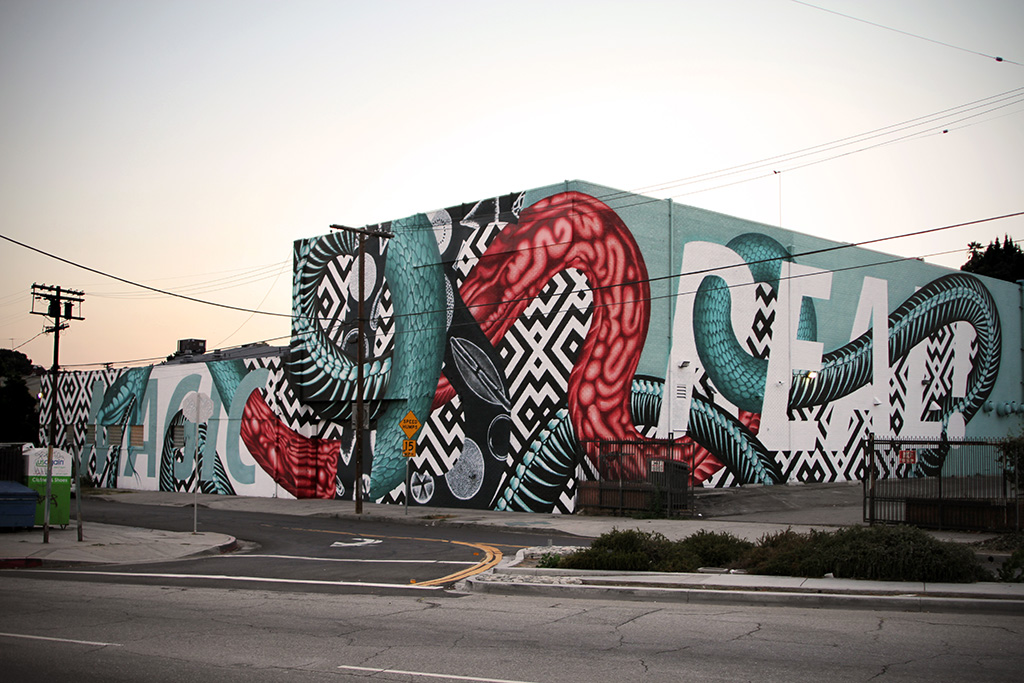 CZ: What subjects and messages are you interested in conveying to your audience?
CYRCLE: Positive messages that reinforce what we all already know. Things that are inherently true about life and existence. We all struggle, life is not easy, if you fail, try and try again. We do not care to suggest opinions on current affairs or popular culture. That is for Banksy. Exploring timeless subjects is for CYRCLE.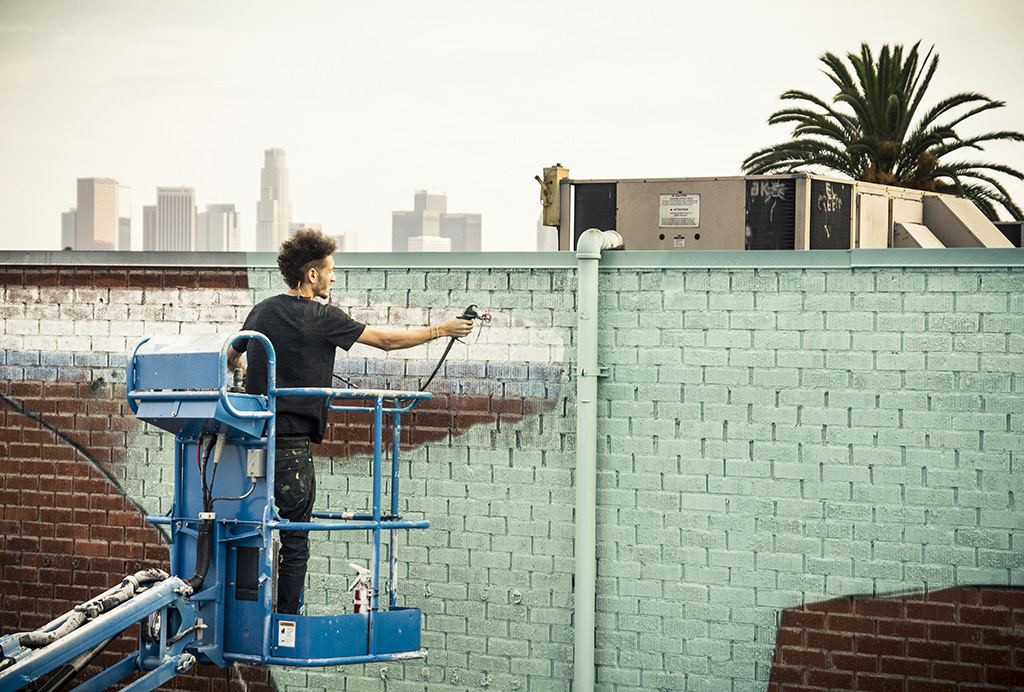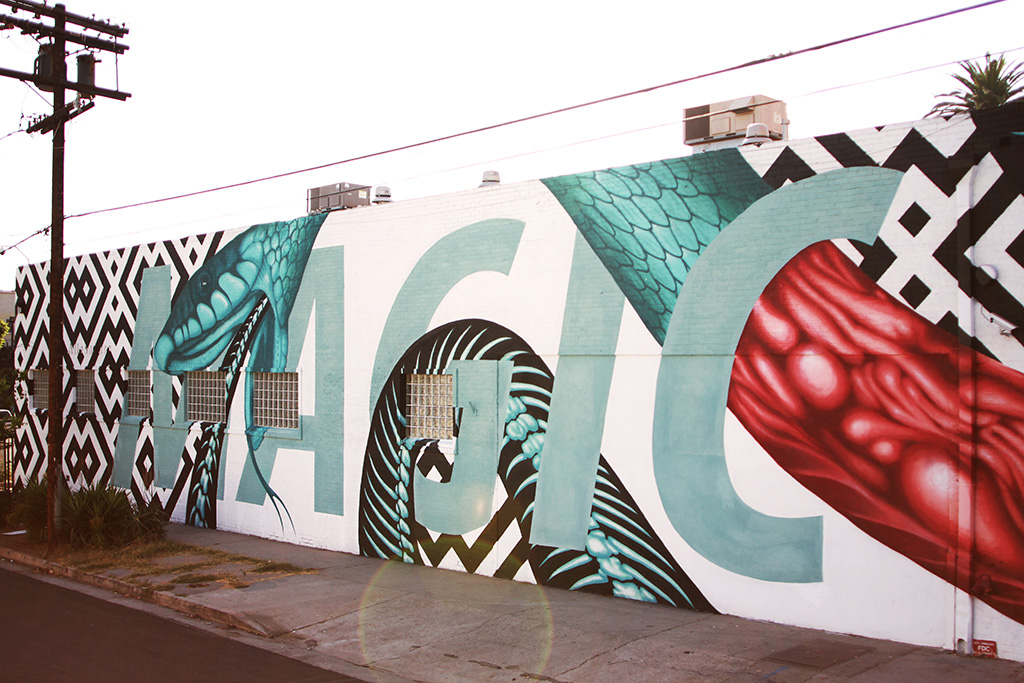 The main reason behind the timeless concepts in our work is so that we can connect with any age, color or class. - CYRCLE
CZ: Give examples of how your public work has imparted value in the communities that you've placed it in.
CYRCLE: The best feedback you can get is from the people of the community. If they are not pleased then it's back to the drawing board. Sometimes they are unsure until it is complete and then they are like "Ah ha! It's beautiful." We try to create work in two parts: message and aesthetic, art and design... Meaning if you don't understand the message at least it will look good ;)
CZ: How is your studio work informed, compared to the projects you create in the streets?
CYRCLE: To elaborate on the public work, we approach each piece as a site-specific creation, taking in the consideration of where it is, what shape it is and what we want to communicate to its surroundings. With the Internet making things very easy to spread world-wide, its great to be able to now not only speak to the local population but to the world -- creating more expansive concepts for the walls that hopefully can be felt by anyone who sees them.
CZ: Tell us more about the "Magic is Real" mural. What led you to create and select the images?
CYRCLE: In regards to the design... The statement magic is real is a nod to life itself and an explanation between science and God. The snake eating its tail is the ouroboros -- an alchemic creature of mythology. It represents self sufficiency and perfection, but flesh is weak and life is fragile. Hence the sections of anatomy, muscle, organs, bone and atoms seen throughout the piece. What makes up life is truly magical.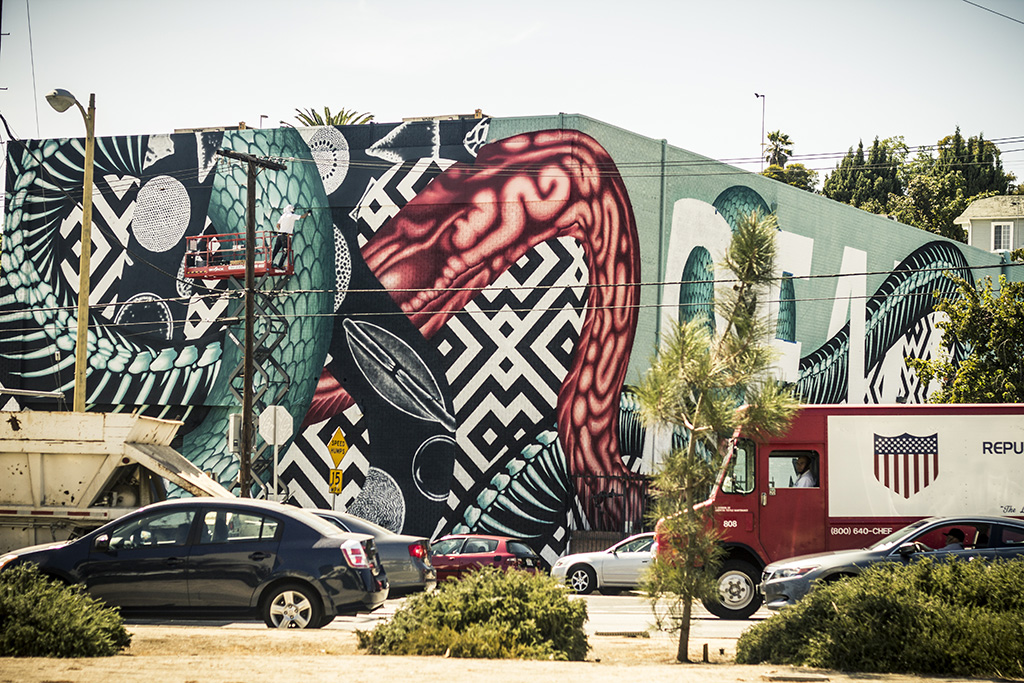 CZ: How is your work evolving? Where do you see it a few years from now?
CYRCLE: Without order, nothing can exist. Without chaos, nothing can evolve. We feel like we are experiencing equal parts chaos and order and working on a system to keep it that way.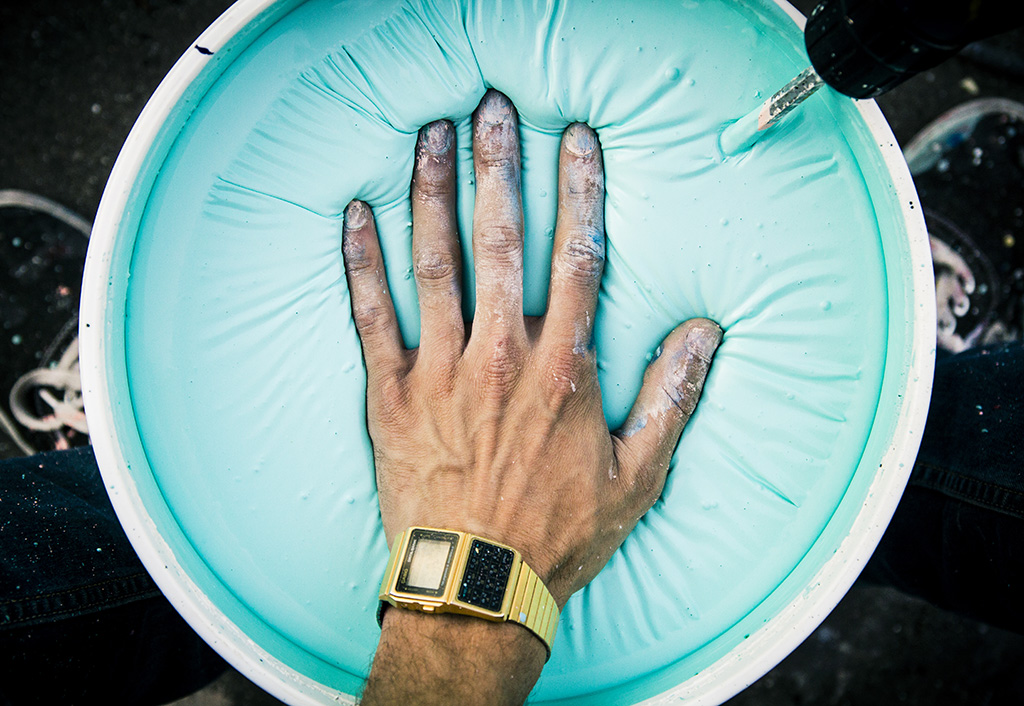 CYRCLE is an art collective out of Los Angeles. Among a variety of murals and a collaboration with JR in France, they also participated in the Hong Kong group show Daydreaming With... James Lavelle and the Arrested Motion group show City of Fire. They're also gearing up for their second solo show happening in Mid-November.
WE LEFT OUR FAMILIES
WE ABANDONED OUR HOMES
WE WORKED FOR NOTHING
WE SLEPT ON FLOORS
WE PARTIED HARD
WE LOST OUR MINDS
WE DANCED WITH THE DEVIL
WE FACED OUR FEARS
WE SWALLOWED OUR PRIDE
WE GAVE OUR HEARTS
WE TRIED AND FAILED
WE FOLLOWED OUR DREAMS
WE ARE CYRCLE
WE NEVER DIE!
Calling all HuffPost superfans!
Sign up for membership to become a founding member and help shape HuffPost's next chapter