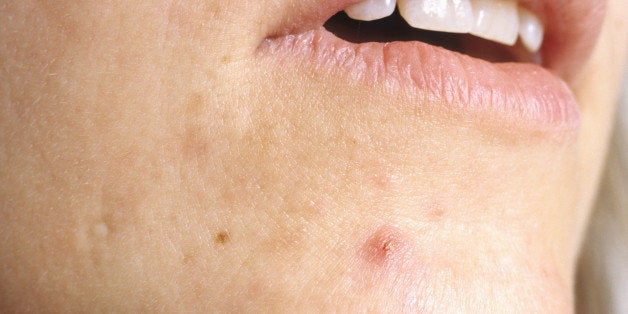 Have you ever felt a throbbing sensation along your jawline and discovered a small bump under your skin? Chances are you're experiencing cystic acne.
Let's start at the beginning. What exactly is cystic acne?
It is a blemish that is deeply embedded under the surface of your skin. It can be quite painful, and it does not come to a head like pimples or other forms of acne, according to Dr. Wechsler. For most women, cystic acne is linked to a hormonal imbalance. So they're likely to experience cystic acne around their menstrual cycles, and see it appear on the jawline, chin and lower portion of face.
Can you 'pop' acne cysts the way you do pimples?
Despite being sore, picking at cystic acne is never a good idea. It absolutely does not help and it will only lead to possible infection. Rouleau recommends giving up this bad habit. "If you pick at it and try to get it to come out through the surface, you are working against your skin's repair and healing processes and this only makes it all worse," she says. "Picking at a cyst will only leave you with an oozing, bleeding scab that's impossible to cover with makeup, all the while, the bump still sits underneath."
Dr. Wechsler recommends getting to a dermatologist ASAP to discuss treatment options. In the meantime, she suggests taking an Advil or using an ice pack to help with the pain and inflammation. "You can also apply soothing compresses to the skin which may help with the irritation," she says.
And, of course, Rouleau has a signature anti-cyst treatment that she vows will dramatically reduce the infection and cut the healing time in half. "The longer the cyst has time to develop, the more you'll increase your chances of scarring the skin," she adds. "You need to put the fire out -- fast!"
How long do cystic acne scars linger?
We hate to break it to you, but cystic acne scars can linger for weeks or even months. According to Rouleau, acne scars are a result of inflammation within the dermis, which triggers skin to produce pigment cells. For this reason, her number one skin rule is to never to pick a blemish. "Even if you're not a picker, sometimes acne scars may be unavoidable simply from the skin tissue being stretched from within," she says. The darker the complexion, the longer it will take to heal since dark skin tones have a lot of melanin and will scar easier.
Wearing sunscreen daily will help to protect your complexion against harmful UV rays that make scars darker. Or you can try a product with vitamin C to help even out discoloration from post-breakout scars.
Does diet affect cystic acne?
You may want to slow down on eating too much cheese or ice cream, as it may be the culprit behind your cystic breakouts. Your skin acts as an excretory system to get rid of things that your body is not in agreement with, explains Rouleau. "So when you eat too much dairy (and since dairy is naturally harder to digest), it comes out in the form of cystic blemishes in the lower area of the face."
To determine if your acne cysts are directly related to what you eat, she advises cutting dairy out of your diet for two weeks. If you don't develop any new cysts and you normally would have by now, then this might solve your problem. "It doesn't mean that you cannot eat any dairy at all," says Rouleau. "Slowly introduce dairy back into your diet, and if you start breaking out again, that's your body's tolerance level."
So how do you avoid getting cystic acne?
Maintaining a healthy skincare routine is paramount to treat cystic acne. "Heavy moisturizers applied to dirty skin can trap in the oils and dirt in your pores, so you want to be sure your skin is thoroughly exfoliated and cleaned before moisturizing," says Dr. Wechsler. "In the winter months, you will want to be more diligent about keeping your skin hydrated, and in the summer months you will want to be more careful with applying regular sunscreen to avoid any sun burns or damage."
To encourage new and healthy skin cell growth, Rouleau recommends using at-home skincare products like gentle exfoliants (glycolic acid, salicylic acid, enzymes and scrubs).
Skin-brightening creams with vitamin C are safer alternatives to those containing hydroquinone, which may cause permanent discoloration to the skin. While cortisone shots certainly work, Rouleau points out that they require a time commitment and some people can experience skin indents that can take up to nine months to naturally fill back in.
Do you suffer from cystic acne? Share your treatment stories in the comments section.
Related
Before You Go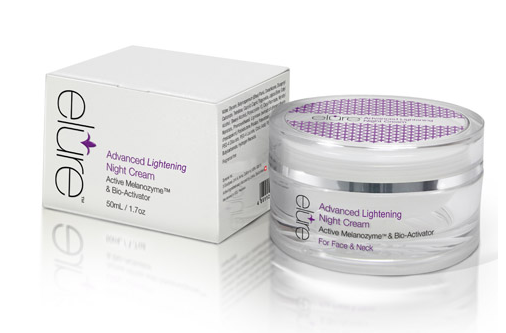 Products To Prevent And Treat Acne Scars