The 67th anniversary of D-Day -- the day the Allied powers began the liberation of Western Europe from Nazi control during World War II -- brings with it a series of poignant memories.
Though our perceptions of the day are no doubt defined by the grainy, black-and-white battle shots on the beaches of Normandy, LIFE photographer Frank Scherschel captured many lesser-known D-Day scenes on film, from American troops training in small English towns to the idyllic French countryside before the onslaught in stunning color.
Check out a selection of Scherschel's photos below. Be sure to check out the amazing full gallery from LIFE.com.
Photos and captions courtesy of LIFE.com.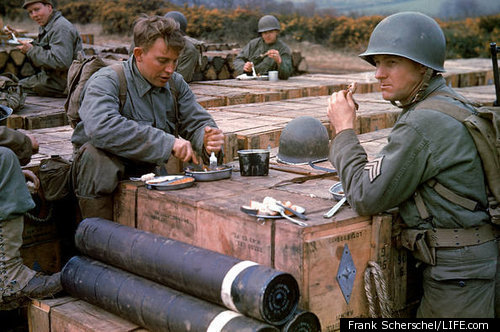 American combat engineers eat a meal atop boxes of ammunition stockpiled for the impending D-Day invasion, May 1944.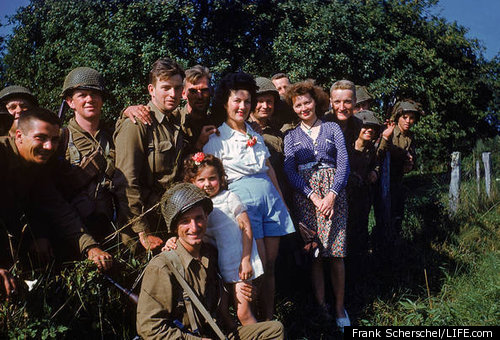 "All the civilized world loves France and Paris. Americans share this love with a special intimacy born in the kinship of our revolutions, our ideas and our alliances in two great wars."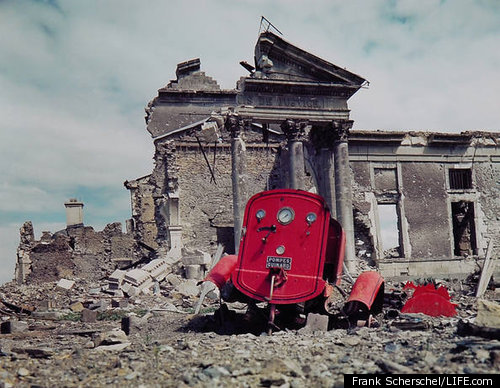 View of the ruins of the Palais de Justice in the town of St. Lo, France, summer 1944. The red metal frame in the foreground is what's left of an obliterated fire engine.
Take a look at a series of historical photos of D-Day, courtesy of Getty, here: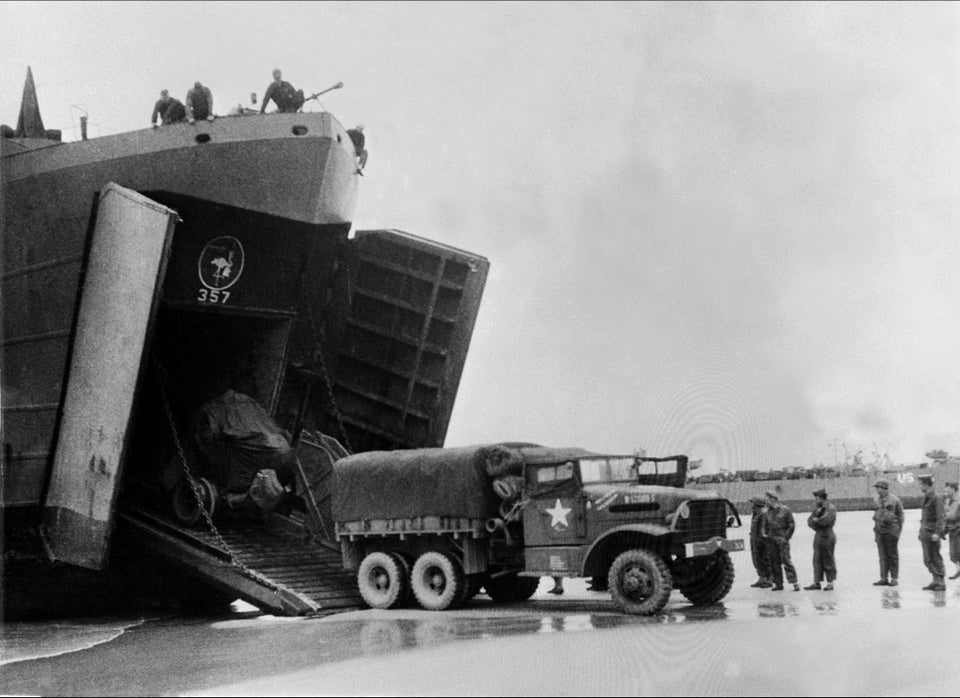 D-Day Anniversary
Related
Popular in the Community