I'm going to 'fess up to something that may sound strange coming from a 41-year-old woman: In the course of my recent divorce, I developed an affinity for Taylor Swift -- and I think she actually helped me weather the demise of my marriage.
How did a stranger half my age help see me through the toughest time in my life?
1. She's given the cat lady thing cred.
Okay, I'd personally be more of a crazy dog lady, but any young superstar who openly admits she's happy to hang out with her cats and bake cookies -- thereby rendering such things cool -- has to be a kindred spirit. That Dr. Meredith Grey and Detective Olivia Benson (yep, Swift's feline friends even have the coolest of names) are more well-traveled than I am has only been a source of inspiration for me. I'm getting my passport -- and my pup --ready to roll.
2. She's got the #GirlSquad going on.
When she's not cuddling cats or baking cookies, she's busy being seriously badass with the most uber-ambitious group of gal pals ever. And if there's one thing I learned from my divorce, it's that you're sunk without a few good, strong, forward-thinking women who've got your back. My friends and I may roll more Bota-box-on-the-beach than star-studded-Bad-Blood-video, but I think the concept's the same: Grab your girlfriends and hold each other up.
3. She BBQs poolside in my home state of Little Rhody.
I swear living in coastal Rhode Island made my divorce easier to take. From a biomedical standpoint, my grandmother might have been wrong when she told me salt water heals all wounds. But from an emotional stance? She was spot on. Ms. Swift clearly gets this. When you can sink your toes in the sand, or paddle board along the rocky shoreline, the rest of the world seems light years away. And though I don't have to worry about paparazzi quite the way my superstar neighbor does, we all have things we need to escape.
4. She's got the right take on breakups.
How old is Taylor Swift again? She gets it, this brutal breakup stuff. There really is a point when you have to stop trying to make a broken relationship work. Stop with the late night texts and "I miss you" calls. Stop dripping snot onto your wedding photos while marinating in Chardonnay (OK, yeah -- that's more me than T. Swift). And start dancing around your living room -- preferably in cute pajamas and hipster glasses -- while affirming at the top of your lungs that we are never, ever, ever getting back together.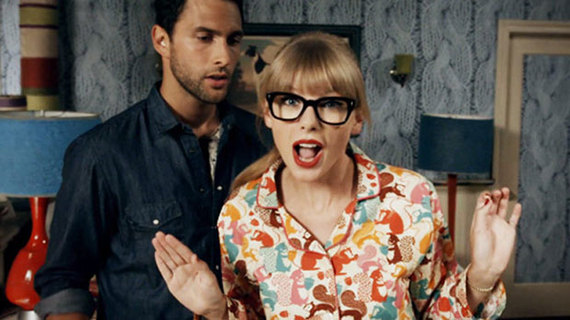 5. She's got the right take on life in general.
"Haters gonna hate." There's nothing quite like a divorce to teach you that lesson. Friends and family choose sides. People say things about you that are maddeningly untrue. You have no choice but to "shake it off." And then, if you're at all like Ms. Swift, you get back to baking cookies and wrapping presents and surprising strangers with acts of kindness. Because the world needs more of that stuff.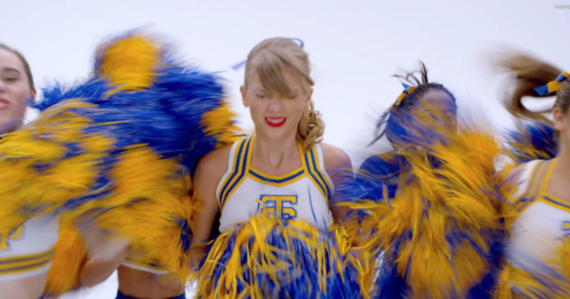 6. She understands the power of red.
If all else fails, apply red lipstick. It won't fix a single thing in the world, but it will make you feel bold enough to change it all.