The father of a 22-year-old Louisiana man who authorities claim fatally shot himself while handcuffed in a patrol car is angry that the district attorney's office has declined to pursue criminal charges.
"It's disappointing, disheartening, baffling and disgusting all at the same time," Victor White Sr. told The Huffington Post.
Prosecutors had been investigating whether charges were appropriate in Victor White III's shooting death, but found no "evidence to suggest a violation of a criminal statute," First Assistant District Attorney Robert Vines told HuffPost on Monday.
The death has been ruled a suicide.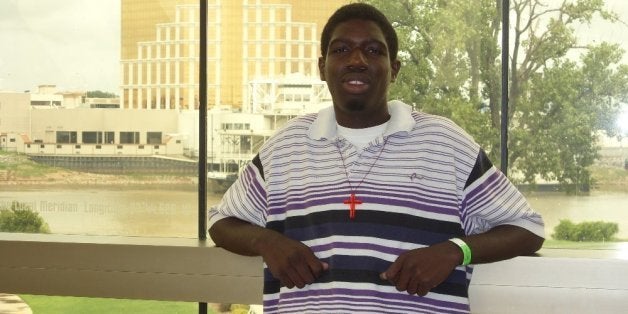 According to the Louisiana State Police, deputies were investigating a fight when they stopped White as he was walking down the street.
"[Deputies] discovered he was in possession of illegal narcotics," state police said in a March 2014 press release. "White was taken into custody, handcuffed behind his back and transported to the Iberia Parish Sheriff's Office for processing."
Upon arrival at the sheriff's office, White became uncooperative and refused to exit the patrol vehicle, according to the release. "As the deputy requested assistance from other deputies, White produced a handgun and fired one round, striking himself in the back," it continues.
After the shooting, White was transported to a local hospital where he was pronounced dead. A .25-caliber handgun and shell casing were found in the back of the patrol car.
The circumstances of White's death have been in dispute for nearly two years.
Despite the state's findings, the elder White said he does not believe his son, a father of one from Alexandria, took his own life.
"He had so much going for him," he said. "He was working hard -- he had just got done working a double [shift] when they arrested him -- and had plans and goals set that were beginning to materialize."
Those plans, according to the father, included White moving into an apartment with his longtime girlfriend and their 1-year-old daughter.
"It just doesn't make any sense," the elder White said.
White also points to a copy of the autopsy report, which contradicts the state police's March 3 press release and states his son was shot in the chest -- not in the back -- in the area of his right nipple. The bullet exited out his left side, according to the report.
"He couldn't shoot himself in the right part of his chest with his hands behind his back," White said. "He is left-handed, and they are saying he did this and shot himself on the right side."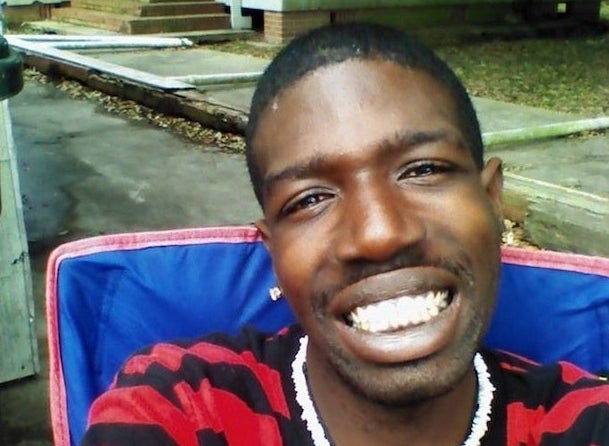 Victor White III
In making the decision not to file charges in the case, Vines said his office, along with the FBI and state police, looked at "the results of analysis by various crime labs, the coroner, forensic pathologist [and] witness statements."
Evidence suggestive of a suicide, the prosecutor's office said, include findings that the younger White had gunshot residue on his hands. Witnesses also reported seeing White with a small caliber handgun in the hours leading up to the shooting, prosecutors said. Authorities present at the time of the shooting reported hearing White say, "I'm gone," before officers heard the gunshot.
The elder White, with the assistance of attorney Carol Powell Lexing, is pursuing the case in civil court. He said a review of the findings by the 16th Judicial District Attorney's Office suggests authorities invested little effort in determining what happened to his son.
"They didn't look at anything different than what the coroner presented," he said. "They didn't see my son's body, didn't look at his clothes and didn't do anything different. I don't see how it's an independent investigation when you're just looking at information you were provided."
"Everybody was basically looking at paper," Lexing added. "For instance, they did not actually examine the gun, they looked at it through a picture. I don't know how you could not [look at the gun] and complete your investigation, but they did."
Lexing believes police are not only responsible for White's death, but used a "throw-down gun" and launched a cover-up immediately afterwards. She hopes to prove those allegations upon a thorough review of the case files, which she said the district attorney's office turned over to her on Friday.
"Right now we're still looking through it," she said. "Even though they declined prosecution we're still pursuing the civil case and we're confident we can put sufficient facts forward to show there was an injustice perpetrated on this family."
While it could take years for the civil case to make its way through the court system, the elder White said his end goal is to "get justice -- get to the truth."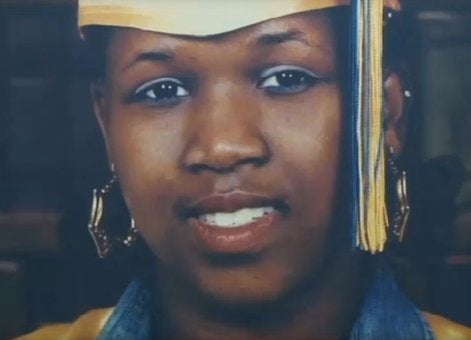 Black Women Killed In Police Encounters
Related
Popular in the Community