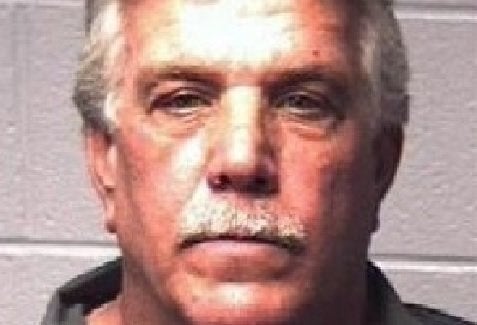 A district attorney is trying to bar an insanity defense for a Pennsylvania man who is accused of killing his stepdaughter and having sex with her corpse.
According to The Morning Call, Northampton County District Attorney John Morganelli has asked a judge to prohibit Gregory Graf's defense team from presenting testimony at trial from a psychologist who has examined Graf.
The psychologist is expected to testify in support of a mental health defense for Graf, who has been charged with homicide and abuse of a corpse in the 2014 death of his stepdaughter, 33-year-old Jessica Padgett.
Graf's defense attorney, according to a petition filed by Morganelli, missed an Oct. 1 deadline to file a report by the psychological expert.
"I waited three weeks, here we are," Morganelli  told The Morning Call. "We can't be surprised on the eve of trial."
Graf's trial is set to begin Nov. 2. Morganelli said he won't have enough time to review the expert's report before the trial.
Authorities arrested Graf on Nov. 27, 2014, after Padgett's body was found on his Allen Township property.
According to The Express-Times, Padgett was last seen alive six days earlier, when she left her job at a day care center in Northampton. Police reportedly focused their attention on Graf after he gave inconsistent statements to them.
At a press conference after the discovery of Padgett's body, Morganelli said Graf confessed to his involvement in Padgett's slaying, which authorities say happened the same day she disappeared.
"During an interview with the investigators, he did admit that he intentionally and knowingly caused the death of the victim at his home," said Morganelli. "He related that he utilized a firearm to cause the victim's death and he then took the victim's body and disposed of it on his property."
Morganelli said he suspected necrophilia was a possible motive because of statements allegedly made by Graf and evidence collected at the crime scene.
"We know she died of a gunshot wound and we haven't excluded necrophilia as a possible motive in the killing," Morganelli told The Morning Call. "His possible motive was to have a sexual relationship with the body."
Graf and Padgett's mother, Danelle Graf, were married in 1997. She filed for divorce after his arrest.
Graf's defense attorney, John McMahon Jr., of Philadelphia, didn't immediately return a call for comment Friday.
The judge will hear arguments about Morganelli's petition on Oct. 30.
THE ASSOCIATED PRESS CONTRIBUTED TO THIS REPORT
PHOTO GALLERY
Missing People
Calling all HuffPost superfans!
Sign up for membership to become a founding member and help shape HuffPost's next chapter