There's something about a three-dimensional image painted on the wall of an abandoned building that just reminds us how transformative public art can be. Artist Daan Botlek would know, as he's been taking his gallery-quality works to the streets of the Netherlands, Germany and beyond, turning barren walls into playful canvases for his gorgeous and sometimes grotesque illustrations.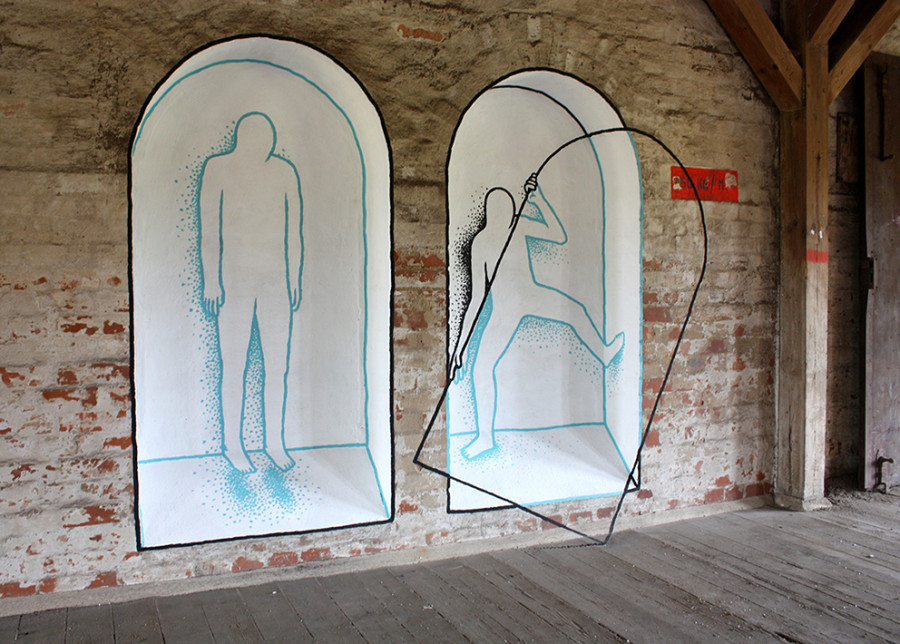 Botlek's signature characters are usually oversized, monstrous figures, painted in a minimalist palette on the walls of commissioned sites ranging from museums to underpasses to empty warehouses. They have the tendency to jump out of walls, peel back their skin or stick appendages into the eye sockets of other creatures, bringing a bit of distorted whimsy wherever they go.
"I never really considered myself a street artist," Botlek wrote in an email to The Huffington Post. "I'm just a very curious guy who likes to get lost in cities, abandoned places, forests, mountains, etc. And while wandering these places I'm trying to find out what images would work best to change the context, to change the perception of that given location. It's like a realtime puzzle game with infinite solutions."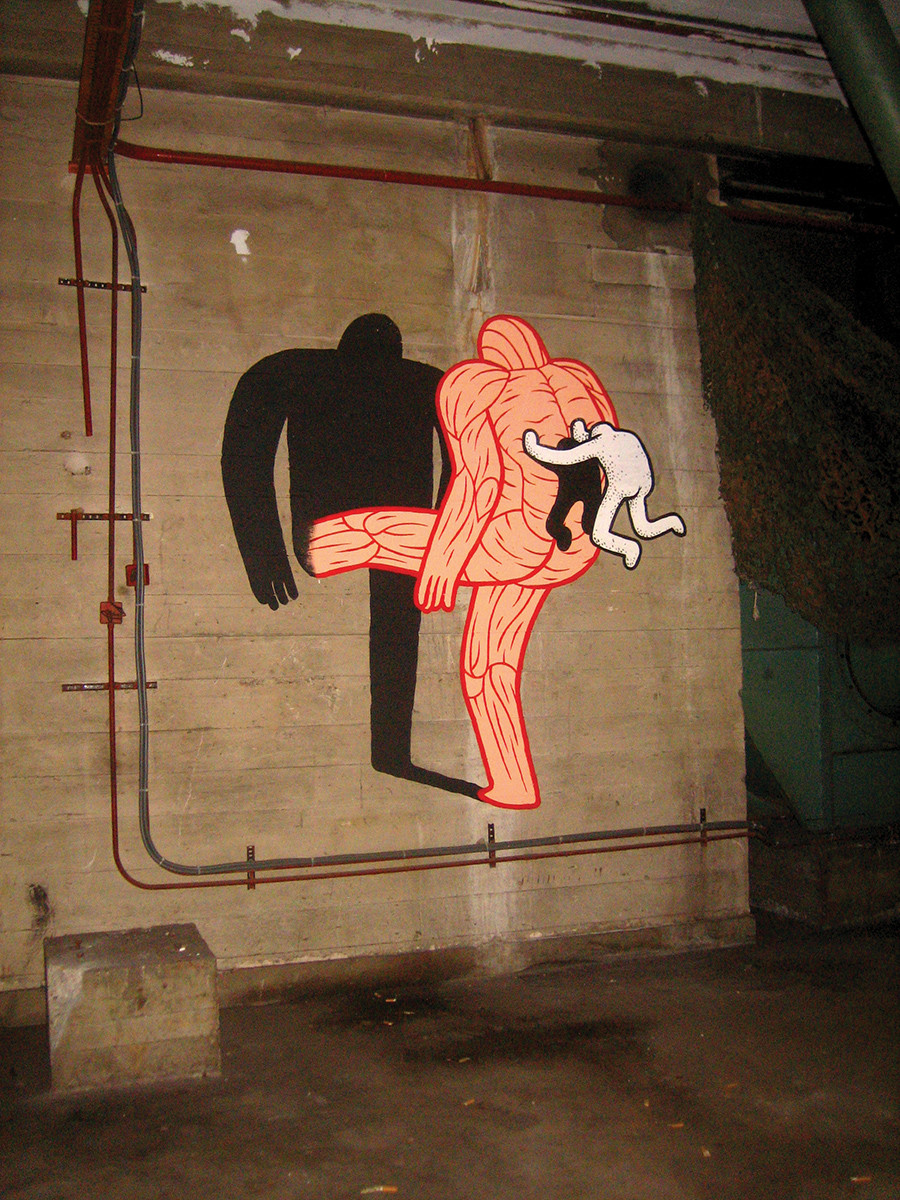 If we had it our way, every blank outdoor space (and the occasional lonely rock) would be an open canvas for artists like Botlek. What do you think? Do these 15 artworks twist your arm in the same direction?