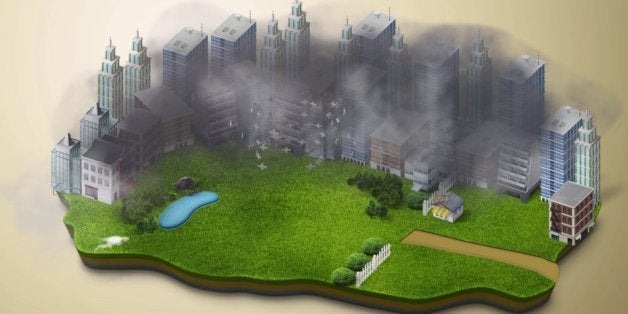 How does one tackle such a monumental environmental mess? According to Dutch artist Daan Roosegaarde, the same way you'd handle a smaller mess-- with a vacuum cleaner. Just a way, way bigger vacuum cleaner.
Artist, environmentalist and dreamer par excellence Roosegaarde aptly titled his fantastical system "Smog." Smog will employ underground copper coils to suck up airborne particles using an electrostatic field; the collected particles can then be cleaned and repurposed, leaving a hole in the sky where the pollutants once lurked.
You heard it here, folks -- art can save the world.
Related
Popular in the Community