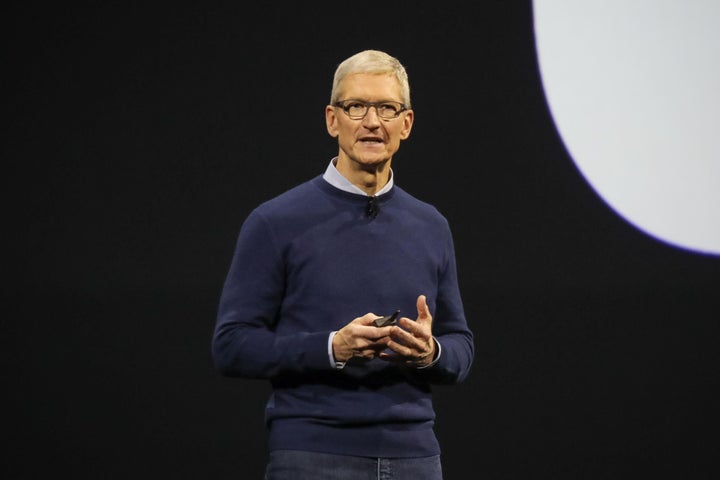 DACA has ceased to exist as we have known it, leaving many disheartened wondering what the future holds for the lives and hopes of 800,000 young people.
President Trump announced he plans to put an end to the executive order issued by President Obama in 2012 which grants protection to children who were brought to the U.S. by undocumented parents; these are the Dreamers. The program has serves as a living case study for what a path to "documentation" or citizenship can deliver to the American economy. Since inception, the program allowed 800,000 youth to receive documentation to work, attend college, pay taxes and exercise their full potential and contribution achieving the American Dream. Eighty-seven percent of the young immigrants currently enrolled in DACA are employed, contributing an estimated $2 billion a year in state and local taxes, and 70 percent are pursuing a bachelor's degree or higher. DACA was temporary to begin with, and now Congress has been challenged to fix it and work on a permanent solution within the next six months.
In this era of transparency and expected digital immediacy, CEOs and business leaders cannot wait for the perfect public relations plan or memo to take a stand real-time, especially for issues that matter to their employees and customers.
Most corporations have an array of internal resources ranging from diversity and inclusion, marketing teams dedicated to multicultural outreach, supplier diversity and government affairs, among others; but the question is, are they working together at time like this? Do they see the important correlations between sustainability, social responsibility and commercial value working in tandem as one? The news around DACA serve as a perfect opportunity to see these forces at play and demonstrate inclusive and culturally intelligent leadership.
Here are five ways corporate leader are and can do to take action in support of DREAMers:
1. Communicate promptly and clearly from the inside out. Twenty-four hours have passed since the news came out about DACA. Have you or your organization responded to the matter? Not issuing a statement can be interpreted as simply not standing for anything. Keep in mind that employees are people, bringing their perspectives and emotions to work, and their Facebook feeds too. Leaders should always be ready to respond with their organization's position in the context of a dynamic social discourse. In addition, you must deploy a proper communication strategy to personally engage and communicate with the Dreamers inside your organization. Apple's Tim Cook letter to his employees immediately after the announcement by President Trump is a great example of this approach. Read Tim's letter here.
2. Sign the open letter from Leaders of American Industry on DACA. Entrepreneurs and business leaders have made their statement and support public by signing an open letter that establishes their support of Dreamers and puts pressure on congress to pass the bipartisan Dream Act. The letter was first published by the advocacy organization FWD.us and has collected an impressive list of CEOs and entrepreneurs including Amazon's Jeff Bezos, Apple's Tim Cook, Facebook's Mark Zuckerberg, Google's Sundar Pichai, Hewlett Packard Enterprise's Meg Whitman, Microsoft's Satya Nadella and Netflix's Reed Hastings, among hundreds of others. Tech investors and board members, including Berkshire Hathaway's Warren Buffett and General Motors' Mary Barra also signed. You can sign the open letter from Leaders of American Industry here.
3. Reallocate internal resources to prioritize lobbying and offer support. As the saying goes, nothing beats putting your money where your mouth is. A letter and public statement is only the beginning of demonstrating real commitment. D&I, corporate social responsibility, marketing and other departments have budgets and resources that can come together to make a meaningful impact when it matters most. From human resources to legal services and lobbying, corporations can deploy their corporate power for the greater good of the people. For example, Microsoft president and chief legal officer Brad Smith said in an interview with NPR that the company will reprioritize their lobbying efforts from tax reform to supporting the Dream Act. He said Microsoft reports having 39 employees who are Dreamers and they will provide legal support and stand by their side in court if needed. What resources, budgets or people have you deployed to stand by your statement?
4. Earn your right to market. Loyalty is built with more than advertising. No marketing or advertising campaign can match the power of earning respect and brand equity from the actions you take as a company in support of the communities you serve. This is what I often call earning your right to market. While many companies are quickly realizing the realities of a fast approaching majority minority nation ― with Hispanics leading the way in population growth ― they must also realize it takes more than setting up a multicultural department or doing Spanish advertising to engage successfully. This is a time to reflect on your approach to the total market, recognizing that marketing and dollar allocations ought to not only align to the segments driving growth but also to the issues and priorities that matter to them and the total market. The time is now to graduate from telling how good you and your brand are to showing it. Have you reached out to your media partners to explore ways to amplify this important priority? The actions of many companies today are already resulting in earned respect unmatched by any well planned marketing campaign.
5. Identify and support the organizations embedded in the community who are working on policy. What are the organizations you support as part of your corporate social responsibility efforts or government affairs? Most of the big and known entities capture the lion share of corporate budgets but as social issues evolve it may be important to rethink your allocations. In this case with DACA, immigration or overall minority and Hispanic issues, leaders should take inventory of current and prospect partners to support. For example, many people do not know, nor support directly, the National Hispanic Leadership Agenda (NHLA) which is the largest and most influential coalition of Hispanic organizations ranging from social, equal pay, health, political and even media representation issues. Chaired by Hector Sanchez, who is also the Chair of the Labor Council for Latin American Advancement, the organization brings together the leaders from over 40 organizations including NCLR, LULAC, MALDEF, NHMC, NALEO, NiLP, HACU, among others to work together under one set of Latino priorities. For a full list of members you can click here.
In summary, we can all agree that America's strength comes with its diversity and the ability to see American dreams come to life. On a note to his employees, Apple's CEO Tim Cook so eloquently said:
"On behalf of the hundreds of employees at Apple whose futures are at stake; on behalf of their colleagues and on behalf of the millions more across America who believe, as we do, in the power of dreams, we issue an urgent plea for our leaders in Washington to protect the Dreamers so their futures can never be put at risk in this way again."
With a process or path to documentation or citizenship, undocumented immigrants who want to do the right thing, will come forward and bring their full potential to work for the benefit of everyone's economy. These 800,000 young people are an example of that, and also the millions who gained status after Regan's immigration reform. America is a land of immigrants, many who benefited from a simple Ellis Island process that required only answering a few questions to confirm they have a skill, a relative and/or good health to immigrate and work; but that process is long gone. There is no simple line, form or process today for Dreamers with businesses, college degrees and properties to stay and claim the only home they know as their own.
Lili Gil Valletta is an award-winning entrepreneur, cultural intelligence thought-leader and independent television contributor. She is the CEO and co-founder of CIEN+ and CulturIntel, a big data analytics, consulting and marketing firm helping corporate leaders successfully launch business and growth strategies to turn cultural trends into profits. She is a World Economic Forum Young Global Leader, member of the Harvard Kennedy School Women's Leadership Board, Member of the New York State Council on Women and Girls and the Women's Forum of New York.
Related
Popular in the Community