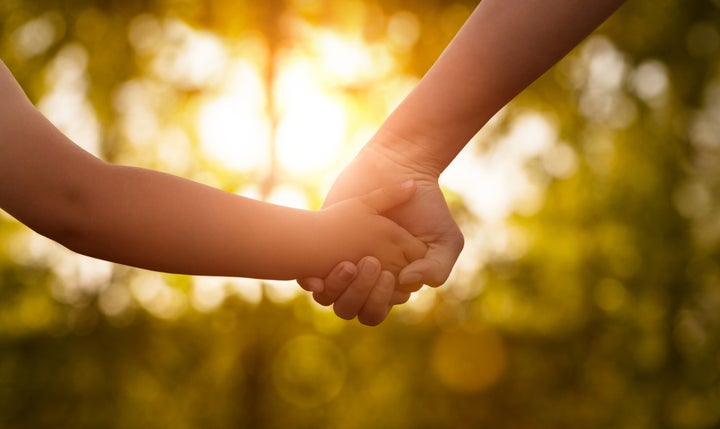 As President Donald Trump decides whether to dismantle a program that has given nearly 800,000 immigrants reprieve from deportation, researchers have dropped new data that shows that when undocumented parents are protected by the government, mental health disorders in their children drop by more than half.
The study is the first to examine the impact of Deferred Action for Childhood Arrivals (DACA) on the children of "dreamers" who were brought to the United States illegally as minors and who, under the Obama-era program, have been granted permission to stay and work. There are now hundreds of thousands of children across the country with at least one parent protected by DACA.
Researchers with Stanford University's Immigration Policy Lab looked at more than 5,600 immigrant mothers who were born on either side of the DACA eligibility cut-off date. (To qualify for the program, individuals must have entered into the U.S. before they turned 16 and have been born on or after June 15, 1981.) Between 2003 and 2015, those women had more than 8,600 children, who are U.S. citizens by virtue of having been born in this country.
The researchers hypothesized that women's DACA eligibility would influence their children's mental health, which is exactly what they found.
Looking at Medicaid claims data, they found that before DACA was introduced, diagnoses for mental illnesses that are known to be brought on by external stressors ― things like adjustment disorder and anxiety ― were roughly even. But after DACA, kids' outcomes changed dramatically based on whether their mothers qualified for the program or not. The rate of mental health issues in children whose moms were eligible dropped from 7.8 percent to 3.3 percent, or by more than half.
"These childhood issues have really longterm consequences, and there's a huge societal component to this, which is that what's going on for these parents ― that then impacts their kids ― can come with serious costs, and the evidence that we have is that DACA has reduced that significantly," study author Duncan Lawrence, executive director of the Immigration Policy Lab, told HuffPost. He said the study is one of the first to show the downstream impact of DACA on families. So it's not just dreamer mothers and fathers who are affected by the stress of potential deportation, but also their children.
"Family units are incredibly important," Lawrence said.
The financial burden alone is huge. In terms of direct medical spending, mental health issues are among the costliest conditions for children in this country, with costs totaling $13.8 billion in 2011 alone.
The new study doesn't delve into how, exactly, that stress can lead to mental health issues such as anxiety, but mental experts have theories.
"It is possible that parents with unauthorized status have higher rates of psychological disorders themselves due to the stress they experience which in turn effects parenting," Dr. Steven Meyers, a professor of psychology at Roosevelt University and a Chicago-based clinical psychologist, told HuffPost.
"Another pathway," he continued, "may be that children themselves are aware of the risk of deportation, which can trigger their symptoms more directly. The detrimental effects of parents' unauthorized status may also be due to broader instabilities in the lives of families, such as differences in income, neighborhoods or schools."
Whether the study will have time to be factored in the ongoing debate around DACA remains to be seen.
Reports indicate that the Trump administration is currently weighing whether it is possible to push back an arbitrary September 5 deadline imposed by a group of state attorney generals who have said they will file a court challenge to the program if President Trump does not act. On the campaign trail, he repeatedly attacked DACA and pledged to dismantle it on his first day in office. Since then, he has ― as Politico says ― seemingly been "at war" with himself on the issue and what will happen to dreamers if the program suddenly ends.