A lawsuit filed by 15 states and the District of Columbia on Wednesday that challenges the recision of DACA, which protects certain undocumented immigrants who came to the U.S. as children, extensively refers to statements and tweets in Trump's campaign and presidency that it says display anti-Mexican bias.
The evidence: Trump referred to Mexican immigrants as rapists, he kicked a Univision reporter out of his news conference, he called protesters carrying Mexican flags "criminals" and "thugs," he impugned the integrity of a federal judge because of his Mexican descent, he promised to deport "bad hombres," and he pardoned Joe Arpaio, the former Arizona sheriff accused of targeting Latinos. Those Trump statements came from speeches, interviews, tweets and, in one case, a leaked transcript of his discussion with the president of Mexico in which Trump also used the term "bad hombres."
The lawsuit claims that the statements show Trump "has a long history of disparaging Mexicans," who comprise most of the DACA grantees, and has "demonstrated a willingness to disparage Mexicans in a misguided attempt to secure support from his constituency, even when such impulses are impermissible motives for directing governmental policy."
Trump's words have come back to haunt him in court before. Groups challenging Trump's travel ban orders pointed to his anti-Muslim statements as evidence of his motivation. One judge said in March that Trump provided "significant and unrebutted evidence of religious animus" and said his words betrayed his administration's claim that the travel bans were not aimed at Muslims.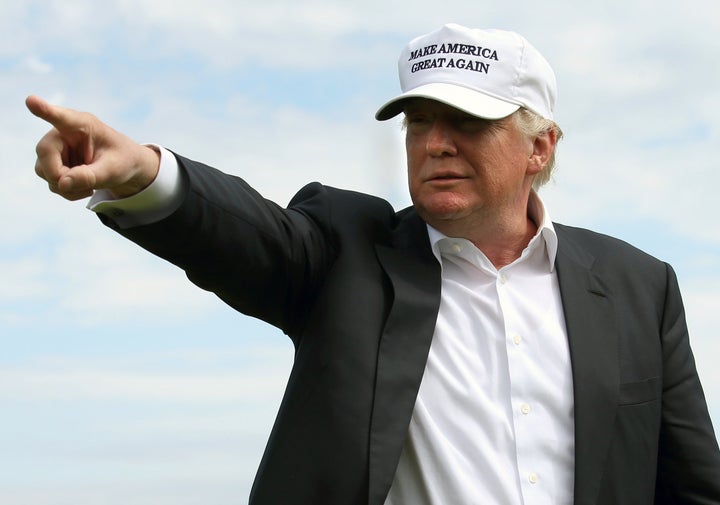 Ending DACA would affect hundreds of thousands of undocumented immigrants who came to the U.S. from Mexico. Of the nearly 800,000 undocumented immigrants who have received work permits and protections under DACA, more than 78 percent are of Mexican origin, according to the complaint. The lawsuit alleges that ending the program "is a culmination of Trump's oft-stated commitments ― whether personally held, stated to appease some portion of his constituency, or some combination thereof ― to punish and disparage people with Mexican roots."
Among other allegations, the lawsuit contends that Trump's actions violate the Fifth Amendment by denying equal protection of the laws. Trump's "numerous statements about his intentions towards Mexicans" target individuals "for discriminatory treatment based on their national origin, without lawful justification," the lawsuit claims. 
Trump and U.S. Attorney General Jeff Sessions argued they had to rescind the program because it would not stand up to a legal challenge threatened by other states, led by Texas Attorney General Ken Paxton.
Citing a policy against discussing pending litigation, the White House declined to comment on the 15-state lawsuit filed Wednesday in New York (at least four other states have expressed support for DACA).
A Department of Justice spokesman said the agency will defend the policy change in court.
"As the Attorney General said yesterday: 'No greater good can be done for the overall health and well-being of our Republic, than preserving and strengthening the impartial rule of law.' While the plaintiffs in today's lawsuits may believe that an arbitrary circumvention of Congress is lawful, the Department of Justice looks forward to defending this Administration's position," Justice Department spokesman Devin O'Malley said in a statement.
REAL LIFE. REAL NEWS. REAL VOICES.
Help us tell more of the stories that matter from voices that too often remain unheard.
BEFORE YOU GO
PHOTO GALLERY
11 Documentaries About Immigration Everyone Should Watch