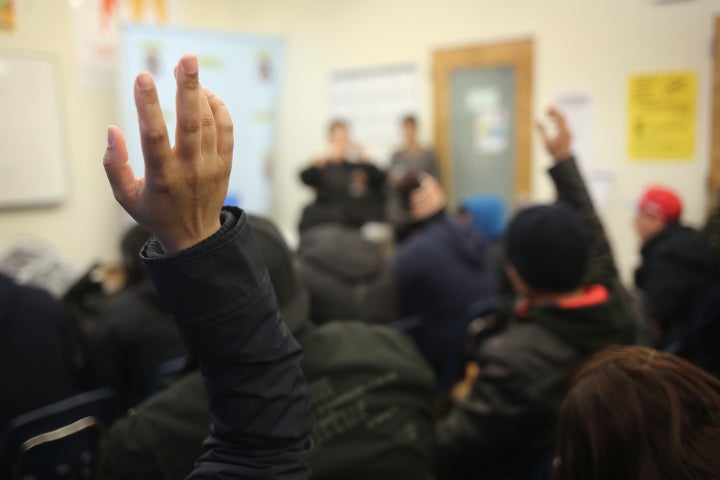 If you're a planner or value being able to control different aspects of your life, you can imagine how difficult it must be to be in the dark about what may happen in your life from day-to-day or week-to-week. This is the position I find myself due to my immigration status.
I was only six years old when my parents brought my sisters and I to the United States from Guanajuato, Mexico. Like most parents around the world, my mother and father were willing to sacrifice everything to make sure my sisters and I had more opportunities than they did.
I'll never forget the feeling of hope and the look of relief in their eyes on August 15, 2012, when I was able to apply for legal status as a part of the Deferred Action for Childhood Arrivals program. They didn't care that they didn't qualify for the program themselves; their first priority was me. For a moment, it appeared that their sacrifice of leaving everything behind had been validated.
In the almost four and a half years I've had DACA status, I've been able to apply for jobs that were previously closed to me, to get health insurance and to drive without fear of incarceration or deportation. I've been able to obtain the travel documents needed to visit my sick grandmother who I had not seen in more than two decades. And, most importantly, I've been able to make sure my parents have electricity in their home, because where we live you need a social security number to get service from our local electric company.
DACA has changed not only my life, but the lives of more than 750,000 children and their families across the country. It's a program that has given security and the opportunity to thrive to children who only know the United States as home. It's a critical program that must remain in place.
I've always known that DACA was a band-aid to a larger problem in this country; however, ending the program without a permanent, comprehensive and compassionate solution would hurt the economy.
According to one estimate, "ending DACA would wipe away at least $433.4 billion from the U.S. gross domestic product, or GDP, cumulatively over a decade."
Those of us who have come out of the shadows to advocate for programs like DACA may not return to them, but ending DACA means returning to low-paying, exploitive jobs, leaving colleges and abandoning dreams.
In my own life, the fear of DACA being cancelled is not a fear of again having undocumented status. My biggest fear stems from the uncertainty of when or if it will end. I have had daily migraines, countless sleepless nights and multiple anxiety attacks since November.
Repealing DACA is not a theoretical policy issue. Rather it has very real consequences in lives across the country. With the stroke of a pen and on the whim, my family could be separated at any minute. DACA must stay and I'll fight for its permanency every day until all children, teen and young adults just like me feel safe, without fear of incarceration or worse, deportation, forcing them to leave the places within the United States that they call home.
Nanci Palacios is an organizer with Faith in Florida, a PICO National Network federation. She is also a DACA-recipient.
REAL LIFE. REAL NEWS. REAL VOICES.
Help us tell more of the stories that matter from voices that too often remain unheard.
BEFORE YOU GO