Rio Djiwandana stared into the empty classroom during his prep period as he processed the morning's news.
He felt frustrated and a little numb but also worried ― not just for himself but for his students too.
Djiwandana, who's Indonesian-American, is a Teach For America educator in New York who is enrolled under the Deferred Action for Childhood Arrivals (DACA) program. The Tuesday announcement that Trump would terminate DACA made the threat of deportation real for him and almost 800,000 other Dreamers who call the U.S. their home. For many, it's the only home they've ever known.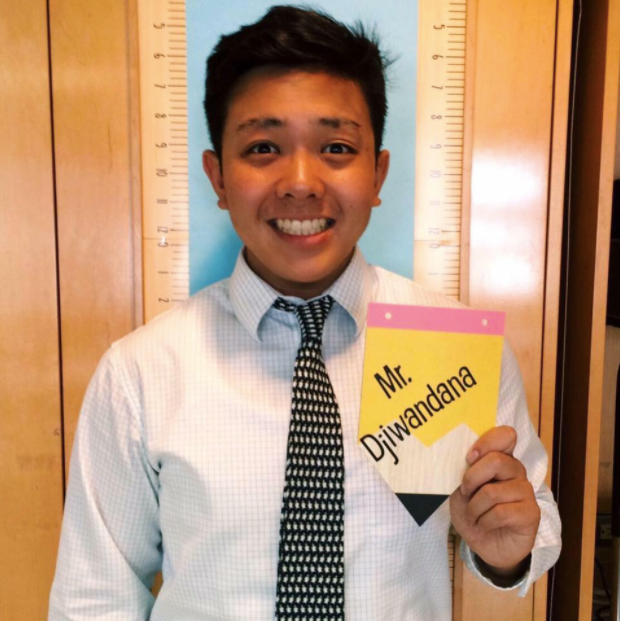 But today, the 22-year-old mulls over what would happen to his students if he were deported. The school year has just begun and he already has a lot on his mind.
"It'd be a very traumatic experience for the kids," a concerned Djiwandana, who teaches 8th grade math and special education classes in the Bronx, told HuffPost. "It's one thing to have a teacher quit for personal reasons or for a teacher to get fired. But it's another thing for a teacher to be physically taken from the classroom or the school community."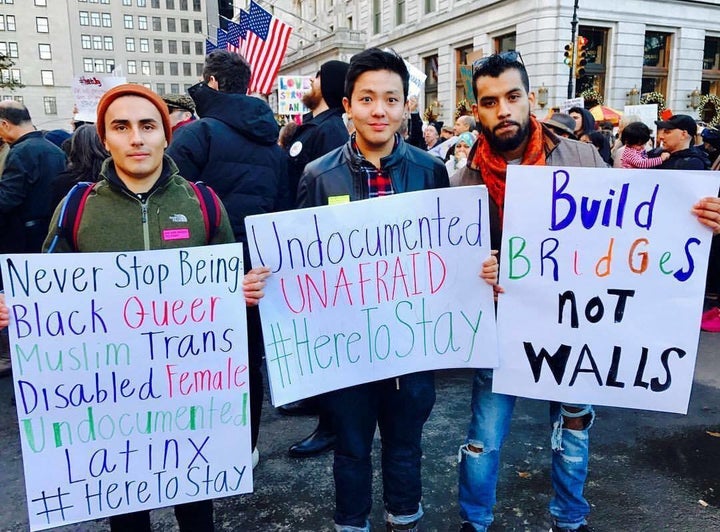 Djiwandana represents a significant number of DACA recipients, or "DACAmented" people, who have gone into the education field. More than a fifth of recipients are employed in educational and health services, a survey showed. In fact, Teach For America alone has employed nearly 200 Dreamers who have served more than 10,000 students.
Djiwandana's parents brought him to Los Angeles when he was 4 months old, and like many immigrant parents, they hoped their son would receive a good education and a stable future in America. Growing up, the teacher didn't question his own status or background much. He didn't stick out as a person of color or an immigrant as his neighborhood was predominantly Asian and Latino. While his parents dropped hints about his status, like dodging questions about going back to visit Indonesia, he only discovered he was undocumented when applying for college financial aid.
"When I asked my parents for a lot of the forms, which included a copy of a green card or an American passport, they told me that we didn't have them," Djiwandana, a Georgetown University graduate, explained. "That's when I figured out I was undocumented."
Luckily, his status wasn't a hindrance to his admission to the school or to receiving an appropriate financial aid package, since the university provides services to undocumented students. He enrolled in DACA his freshman year and though it hadn't occurred to him at the time, the program would end up being a lifeline for him as he prepared to enter the workforce. While there are still limitations on the jobs he is eligible to apply for, the program has opened him up to several options and thankfully, teaching in New York was one of them.
"I would honestly probably be chilling at home, trying to get a job under the table," he says.
Djiwandana currently teaches in a public school that serves mostly low-income families of color. And in many schools in urban, communities of color, the teacher turnover rate is high. Across the country, high-poverty, high-minority urban schools are suffering with a turnover rate of almost 20 percent annually. And according to the National School Boards Association, up to half of new teachers leave the profession within their first five years. Teacher turnover isn't cheap either. It could cost the nation's public schools more than $7.3 billion a year, the National Commission On Teaching And America's Future indicated.
DACAmented teachers, particularly the ones in the TFA program, often teach at these very urban institutions. And many of them want to be there. Djiwandana says that so many of the teachers can relate to their students' backgrounds. They've lived it. He explained that many of his own pupils come from immigrant families like he does and often don't have college-educated parents. As a first-generation college student himself, he's familiar with the added obstacles kids face when their families aren't proficient in the U.S. education system.
In the classroom, Djiwandana tries to explain the college application process to the students, relaying how difficult the pathway can be when they don't personally know anyone who's gone through it. Other times, he'll remind the pupils about how crucial it is to get homework help ― whether it's from a teacher or someone in the community ― if their parents are unable to assist them. He says that oftentimes these students simply lack access to pertinent information.
He's there to help fill in the gaps.
"It's similar things that I can relate to, being a first-generation American or student from a low-income working class background," he says, explaining that his own parents weren't able to help him with algebra or other subjects growing up ― not because they didn't want to but because they just didn't know how.
Djiwandana adds that his background also helps him empathize with the pupils' emotional challenges ― particularly during a time when he feels immigrants are under attack. Following the string of attempted crackdowns on legal and illegal immigration, Djiwandana says his students have a pessimistic view of the administration. The students may not understand the specifics of their policies, he says, but they, too, feel the fear in their immigrant communities.
The 22-year-old, who renewed his DACA permit a few months ago, told HuffPost it expires in 2019. While Trump allegedly told House Minority Leader Nancy Pelosi (D-Calif.) that he'd support and sign the Dream Act, which would give legal status to young undocumented immigrants who came to the U.S. as children, Djiwandana feels uncertain of what the future holds. However, he believes it's important to be present for his students.
"I see a lot of myself in my students and partially because of that I think it's important for me to stay strong. But it's also important for me to be vulnerable and human so my students can also see themselves in me," he says of the situation.
But one thing Djiwandana knows for sure. Immigrants aren't so easily broken.
"The immigrant community is super resilient. If there's one thing I'm optimistic about, it's that," he said. "I have no doubt that documented and undocumented immigrants will find ways to fight back and hold leaders accountable."
Related
Before You Go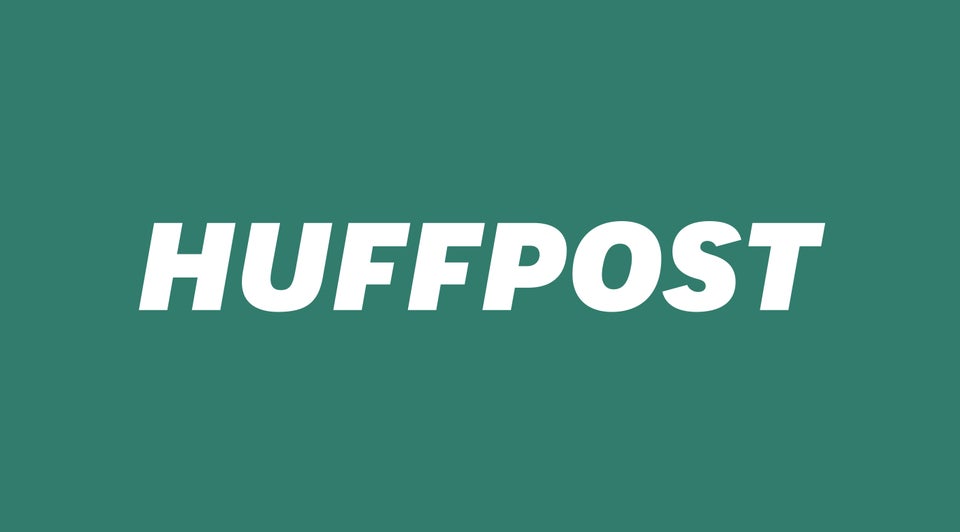 Immigrants Proudly Share Their American Stories On Twitter With #ImAlreadyHome
Popular in the Community