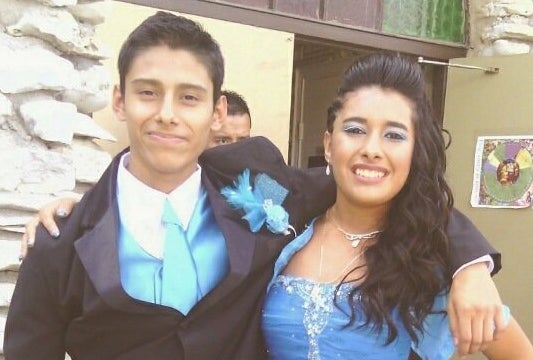 Felipe Abonza-Lopez and his advocates say he was picked up in spite of a clean criminal record when he was riding in a car with undocumented family members. Customs and Border Protection confirmed arresting a DACA recipient, and said it was "in the course of a human smuggling investigation." The recipient's "status will be reviewed at an immigration hearing," Border Patrol Chief Patrol Agent Felix Chavez said in a statement.
Amy Fischer, the policy director of RAICES, which is assisting with Abonza-Lopez's case, said he was not smuggling and has not been charged with anything.
"If CBP is trying to criminalize DACA recipients with mixed status families for driving in a car with their undocumented family members, that is wholly unjust," she said in an email.
Abonza-Lopez is one of nearly 700,000 young undocumented immigrants, often called Dreamers, who held two-year work permits under the DACA program. Those permits and the deportation protections that come with them are supposed to still apply, even though Trump rescinded the program in early September. The president tweeted at the time that people with DACA "have nothing to worry about" — something immigrant rights advocates say is not the case.
"We know that ICE will try to detain and deport people who have DACA so long as no one is paying attention to it," Fischer said.
Abonza-Lopez, who came to the U.S. from Mexico at age 5, had a DACA permit that was set to expire in May 2019, so he should still be protected, Fischer said. It's possible to lose DACA status for certain crimes or for gang activity, but Abonza-Lopez has no criminal record and his status had not been revoked, she said Monday.
But U.S. Citizenship and Immigration Services said Thursday that it revoked Abonza-Lopez's DACA protections on Oct. 12, the same day he was picked up by Border Patrol. DACA is automatically terminated for individuals who are issued a "notice to appear," which means immigration proceedings against them have been opened in court, USCIS said in a statement.
Fischer said that neither Abonza-Lopez nor his attorney had received any written notice that his DACA was revoked ― they learned about it in the press this week, more than a month after USCIS says it happened. Abonza-Lopez was shown his "notice to appear" document for the first time a few days ago, but did not receive a copy, and his attorney has not seen one, Fischer said. He has not been charged with a crime, according to Customs and Border Protection.
"If the DACA was indeed revoked on the 12th, that would have been a revocation based upon an investigation," Fischer said Thursday, "meaning that before getting any information, they tried to revoke someone's DACA."
Customs and Border Protection said in a statement on Monday that the Uvalde County Sheriff's Office asked Border Patrol for assistance after a citizen reported a suspicious vehicle on Oct. 12. The people in the car were then picked up by Border Patrol and later transferred to Immigration and Customs Enforcement.
Agents determined that two people in the car had been previously deported and reinstated their orders of removal. They charged an additional person with illegal entry. The other two individuals included a DACA recipient ― presumably, Abonza-Lopez.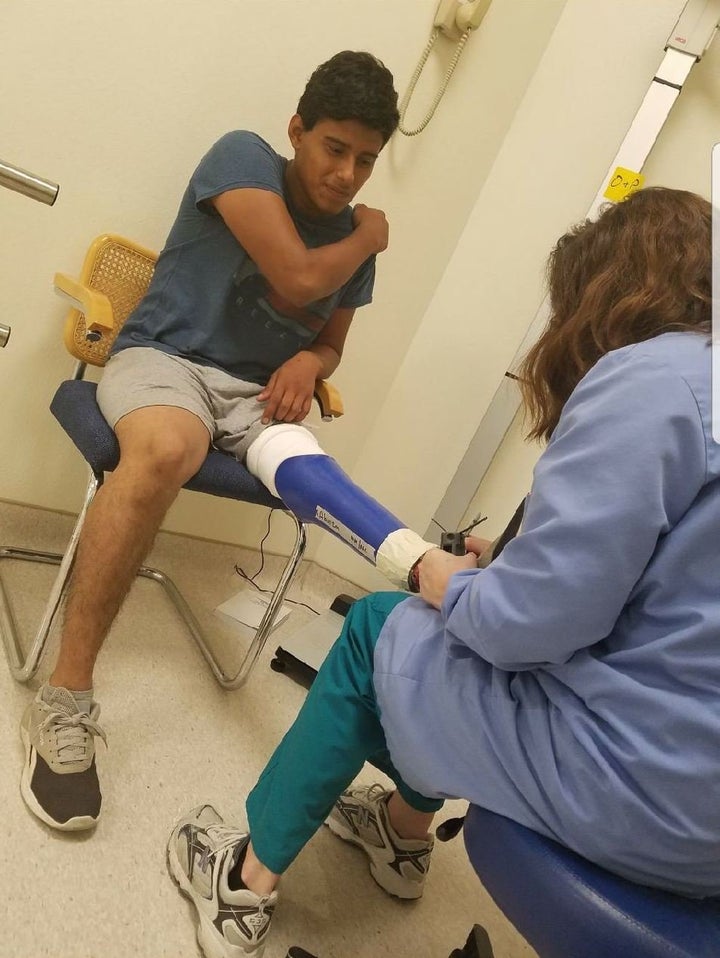 Abonza-Lopez, who has a prosthetic leg, is now being detained at the South Texas Detention Complex in Pearsall, Texas. He has struggled with pain in one of his legs, which was amputated when he was a child. He wrote in a Nov. 11 letter that when he went to the medical clinic to ask for help, the medical worker and a guard joked about his leg in English, acting as if he did not understand.
The guard said, "You can put a broomstick in his leg and he can use [it to] sweep," Abonza-Lopez wrote.
The clinic worker gave him a pill for his pain but said they couldn't do anything else, he said. Abonza-Lopez wrote that he is still suffering from pain, but hasn't gone back because of the bullying from the workers. He is also afraid that someone will steal his leg when he takes it off to sleep, he said.
"Please get me out of here," he wrote. "I do not deserve to be treated so inhumanely."
ICE confirmed on Thursday that Abonza-Lopez is in custody, and said the agency's Health Service Corps "ensures aliens in ICE custody receive proper medical care." (ICE also stated that Abonza-Lopez was detained Oct. 11. Both CBP and RAICES have said the arrest was on Oct. 12.)
It is rare for DACA recipients to be detained, but advocates say there has been an uptick in detentions under Trump, who also said he would give immigration agents far greater latitude to determine who to detain than former President Barack Obama did.
Acting ICE Director Thomas Homan said in June that all undocumented immigrants "should look over [their] shoulder, and... need to be worried," although he and other officials have said DACA is still in effect for those who have it.
In September, Border Patrol detained as many as 10 DACA recipients for hours when they went through a checkpoint about 70 miles north of the U.S.-Mexico border before finally releasing them. There have been a handful of other instances in Texas of DACA holders being detained and then released after public pressure, Fischer said.
Dreamers are already losing protections based on Trump's decision to end DACA, but many more will after March 6, which marks six months after the program was rescinded. Trump and members of Congress have said they want to create a more permanent solution for Dreamers by then, but only a relatively small number of Republicans have signed on to legislation that would allow those young people to gain legal status.
Until they gain permanent status, Dreamers will remain at risk of being detained and deported.
Abonza-Lopez's case "really highlights the urgency for Congress to act and come up with a solution," Fischer said.
This article was updated Thursday with U.S. Citizenship and Immigration Services' statement about Abonza-Lopez's DACA status, a response from his advocate and a comment from Immigration and Customs Enforcement.
Read Abonza-Lopez's letter below.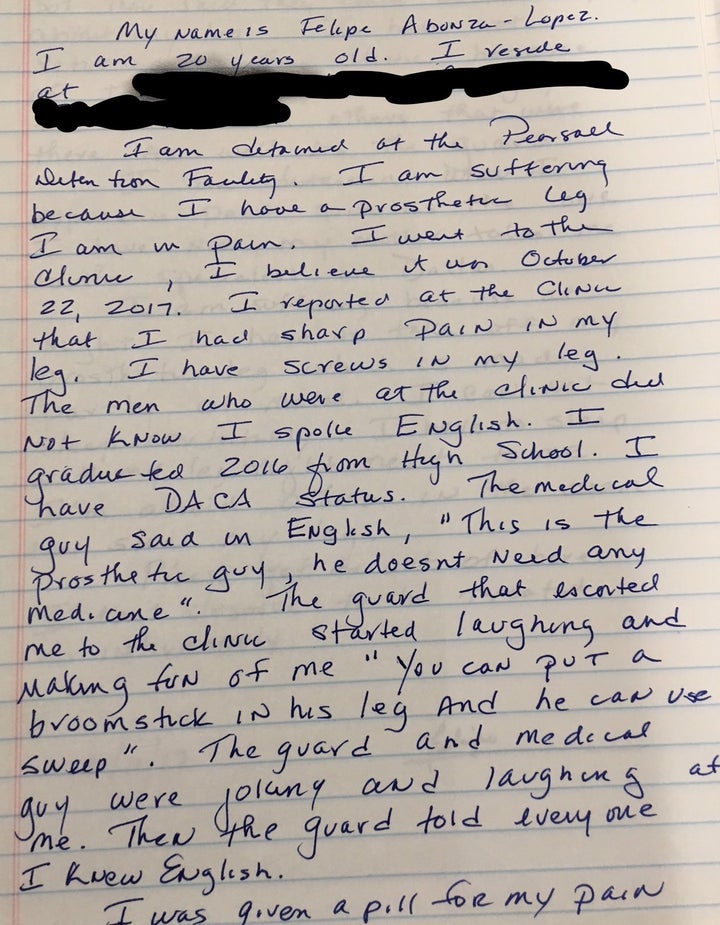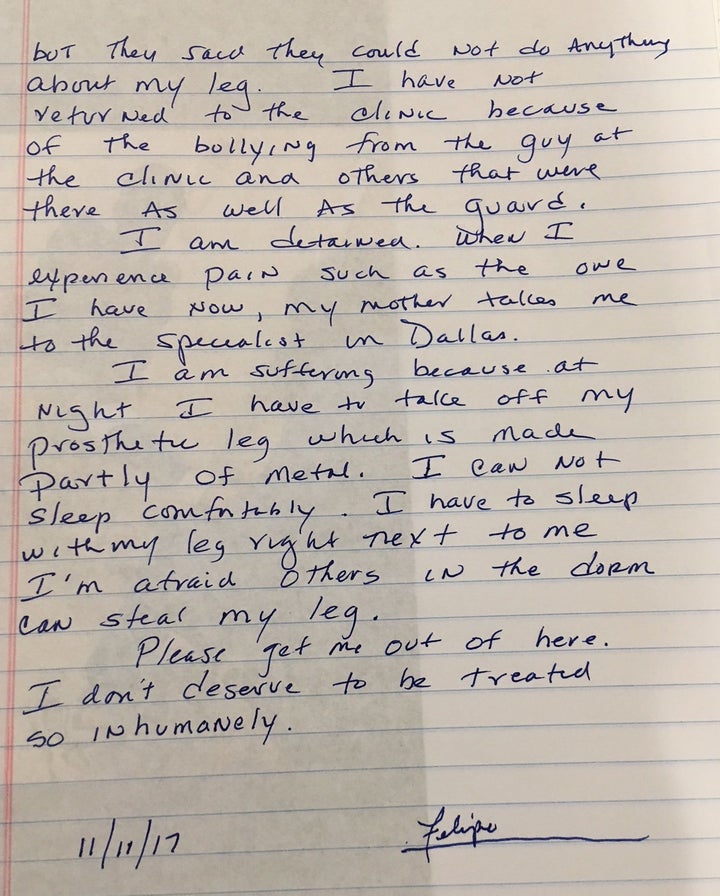 Before You Go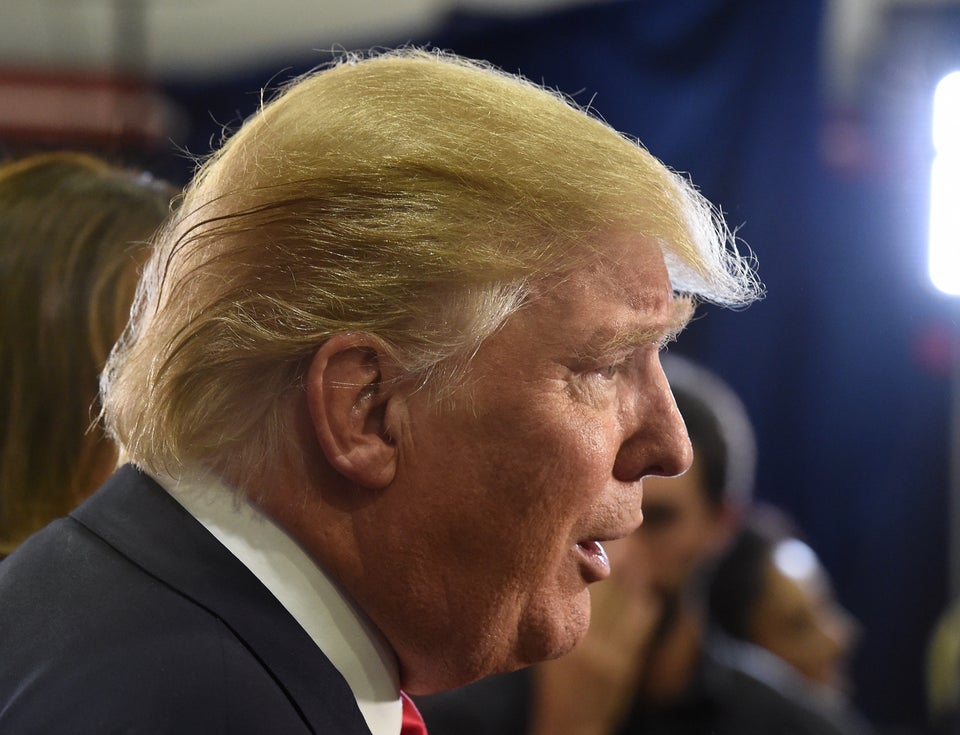 How Donald Trump Talks About Undocumented Immigrants
Popular in the Community