1. Call your representatives.
If you want to call but don't know what to say you can use the following script:
My name is ____, and I am one of your constituents. I am calling to express my discontent with the White House's decision to end DACA and ask Senator/Representative ______ to support legislative action that will protect immigrants affected by the termination of DACA. Eight hundred thousand lives are affected because of the president's decision to end DACA, and now it is time for Congress to pass a law that would provide a pathway to citizenship for this group of immigrants. 
2. Email or send a letter to your representative.
If you want to send a letter but are not sure what to say you can use the following format and personalize it.
Dear [Senator/Representative]
As your constituent, I am outraged that the Administration has decided to rescind DACA protection.
I urge you to support legislative action that will protect immigrants affected by the termination of DACA.
DACA has given nearly 800,000 young people the opportunity to pursue their dream. They are studying, working and living without fear of deportation in the country they call home. DACA recipients through their accomplishments have proven just how much the U.S. gains from their contributions. Eighty-seven percent of DACA youth are employed, with an additional 8 percent not working but in school. The Center for American Progress (CAP) estimates that ending DACA means a loss of $460.3 billion from the national GDP over the next decade. Additionally, the deportation of DACA youth would cost the American economy billions of dollars.
Please stand up for these youth. Thank you for your consideration.
3. Start small by involving your school. 
If you can, hold informational panels.
Organize events to share testimonies, to put a face on the issue.
Hold socials where you involve a group in contacting representatives.
Speak to your professors so they know how to be allies.
Create a support for others in your school. If you need support, reach out to others, SELF-CARE IS IMPORTANT. 
4. Make yourself a source for information. 
Keep yourself updated on news and information.
Be familiar with the laws and what each bill presented means.
Know how others can help so if anyone asks you can show them how to be allies.
Share articles, posts, pictures, and anything you think can help inform your friends.
Tweet your representatives. It may not seem like a big deal but someone is checking the account, and we are stronger in numbers. 
Overall, stay strong. There are 800,000 affected, but millions who are there to fight. We are stronger together. Inform yourself, ORGANIZE, and stay positive. They can take DACA but not our will to fight!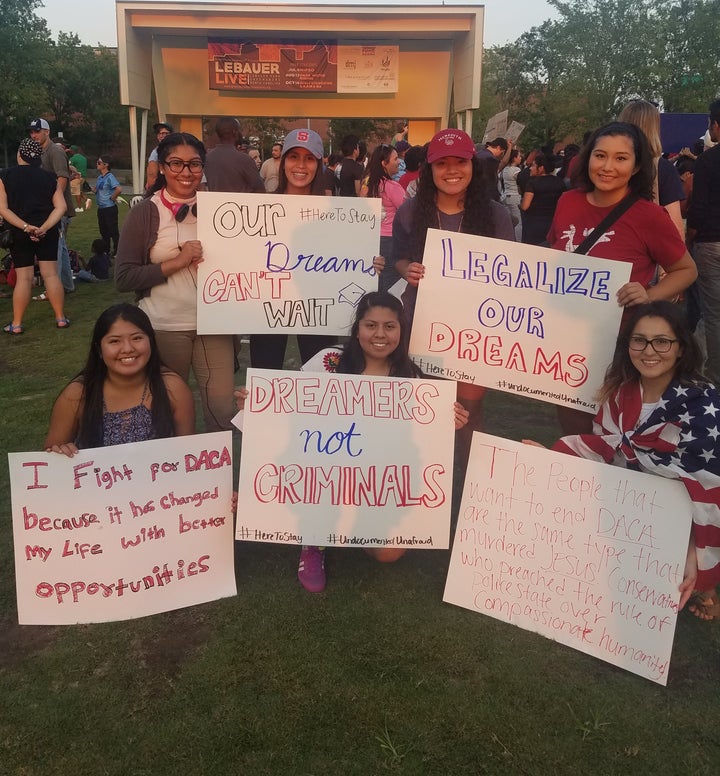 REAL LIFE. REAL NEWS. REAL VOICES.
Help us tell more of the stories that matter from voices that too often remain unheard.