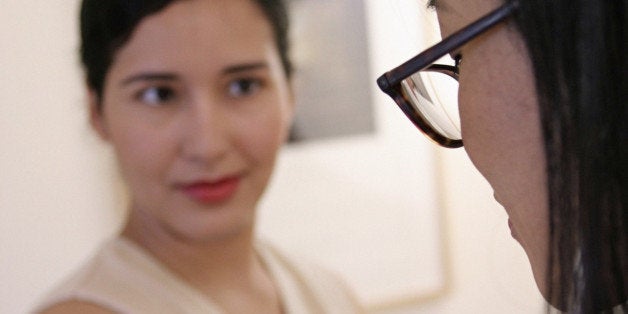 Being undocumented can leave you feeling hopeless sometimes. Your city seems filled with possibilities, especially when you live in New York City, but your potential can seem next to none. I came to the U.S. from the Dominican Republic as a minor to build a new life, but being raised in the land of opportunity still had its limitations. I lived in constant and sometimes debilitating fear of detection by immigration services. This impacted my entire life, and unsurprisingly, I was diagnosed with depression and anxiety, a health threat that was met with minimal treatment in New York. A report released earlier this winter by Young Invincibles finds that many young adult immigrants experience mental health challenges due to discrimination coupled with a lack of resources. A year ago, relief finally came for me, as I qualified for Deferred Action for Child Arrivals (DACA), and no longer had to live in fear of deportment. It had a tremendous positive impact on my life, but both DACA and the services it grants are critical need of improvement.
One of the problems with being DACA-mented is there isn't enough support to guide you through the complicated system. I'll turn 24 in the spring, and only discovered I was eligible last year. I learned through my sister, who works with undocumented students at CUNY, that having DACA also meant access to state Medicaid in New York. This was four years after I aged out of Child Health Plus, New York's youth health care program, and therefore four years without health coverage.
Access to health care impacts your whole life. Back when I was covered, I was able to see a counselor twice a month, and while it wasn't much, it was far better than no support at all. When I aged out of Child Health Plus at 19, and didn't have health insurance, my mental health declined. I couldn't get treatment or access to antidepressants, and attempted to hurt myself three times. I did not want to put the burden on my parents, so I kept it to myself. Despite not having access to state financial aid--like the Tuition Assistance Program--I was working, putting myself through college to pursue a career in nursing. But without the medical care I needed and relied on, I ended up in the emergency room with panic and anxiety attacks. It interfered too much with my studies, and I had to drop out.
Before DACA, being undocumented seemed to follow a hopeless cycle with no way to accomplish my dreams. I should think that I'm lucky by now--New York is one of only three states to embrace its DACA-mented population by allowing access to state Medicaid. But being qualified is only half the battle. State Medicaid still has a long way to go to meet the unique needs of young adult immigrants like myself. Clinics that offer mental health services are scarce. I've been on a therapist's waitlist for three months before, only to discover that the counselor did not speak my native language. It has been so hard to find someone who speaks Spanish, so I can express myself better in my first language. In a state as diverse as New York, there should be more mental health services available in different languages, and counselors who are able to address the experiences of undocumented immigrants to those with Medicaid--just like any other plan--with therapists and social workers who are trained to work with the needs of underserved immigrant communities. Young adult immigrants have unique health care needs, particularly around mental health, and I hope New York can focus on identifying and addressing these. Our health, happiness and lives depend on it. Expanding Medicaid to include DACA recipients was a big first step, and it makes me both hopeful of and able to expect more from our New York State government.
DACA has created a community for me to spread awareness of mental health needs in immigrant communities, and advocate to take the shame out of asking for help, despite the limits of Medicaid. DACA-mented or not, if we have more clinics with affordable mental health services, we can help reduce the suffering. Getting qualified for Medicaid may be half the battle, but building a movement that demands quality care is another long haul that I'm willing to take on so that other young immigrants get the help they need to reach their dreams.
Popular in the Community