A German concentration camp where thousands of people were murdered during World War II is now housing a number of homeless people and refugees.
About 50 people who have nowhere to go are taking up residence in Dachau's former herb garden, according to the AFP. Established in 1933 when Adolph Hitler came to power, Dachau functioned as a concentration camp for political prisoners and 41,500 people were murdered there, according to the memorial site.
The camp still bears the notorious sign at the entrance which reads, Arbeit Macht Frei, or Work Will Set You Free.
While some have objected to using the tragic location as a means of refuge for people in need, those desperate for a place to stay haven't taken issue with it.
The herb garden was reserved for the development of "German" medicine, where Jewish slave laborers spent long hours in flimsy clothing growing herbs and medicinal flowers before getting sent back to the main camp where the horrific medical experiments took place, the Guardian reported. SS guards were known to indiscriminately kill prisoners in the herb garden as well.
Placing people in Dachau comes at a point when Germany is struggling with a housing crisis as it's expected to open its doors to a record 800,000 migrants and refugees this year alone, according to Reuters. That's quadruple the amount the country took in last year.
As people in need pour in, aid groups have been resourceful as the housing options rapidly dwindle. Earlier this month in Berlin, sites for trade fairs, an abandoned car showroom and railway carriages were transformed into emergency accommodations, according to Irin News.
But those who are intimately connected to Dachau's history say that the concentration camp shouldn't serve as one of those resourceful shelters.
"For me, it's not very welcoming to house refugees in a place that symbolises torture and death," Gabriele Hammermann, director of the Dachau concentration camp memorial site, told the Guardian.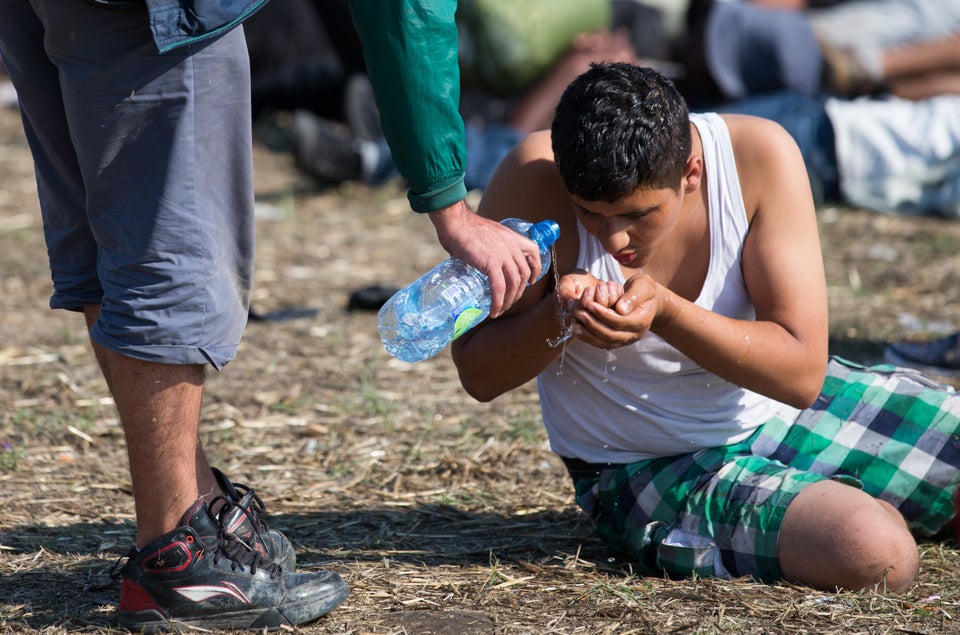 Migrants And Refugees At Hungary's Border
Popular in the Community