 On Amazon, customers can get almost anything their heart desires, even if that desire includes a Nazi concentration camp puzzle.
The online retailer is coming under fire after a jigsaw puzzle that depicts the Nazi death camp of Dachau was found to be available on the website, the Agence France-Press reports. The puzzle, which is being sold for $24.99, is said to be suitable for kids ages eight and up.
(Scroll down to see a photo of the puzzle)

More than 28,000 prisoners were killed at Dachau between 1933 and 1945. All together, the Nazis imprisoned more than 188,000 people there, according to the U.S. Holocaust Museum.
In a letter to Amazon CEO Jeff Besos, Gerda Hasselfeldt, the head of a conservative German political party, called the sale of the product "a slap in the face" for survivors and victims of the camp and their families, according to Der Spiegel.
"The Dachau concentration camp is a place of remembrance for the suffering of countless people," she wrote in the letter. "It cannot be in Amazon's interest to sell such a toy."
This isn't the first time critics have slammed Amazon for selling a controversial product. One customer posted a petition to Change.org last March calling on the online retailer to stop selling whale and dolphin meat on its site. The company also came under fire for offering a Kindle edition of "A Pedophile's Guide To Love And Pleasure," according to the Los Angeles Times.
Urban Outfitters faced similar criticism and eventually removed a "Jewish Star" t-shirt from its website after the Anti-Defamation League criticized the shirt's design, saying it mimicked the horrors of the Holocaust.
Here's a photo of the controversial puzzle: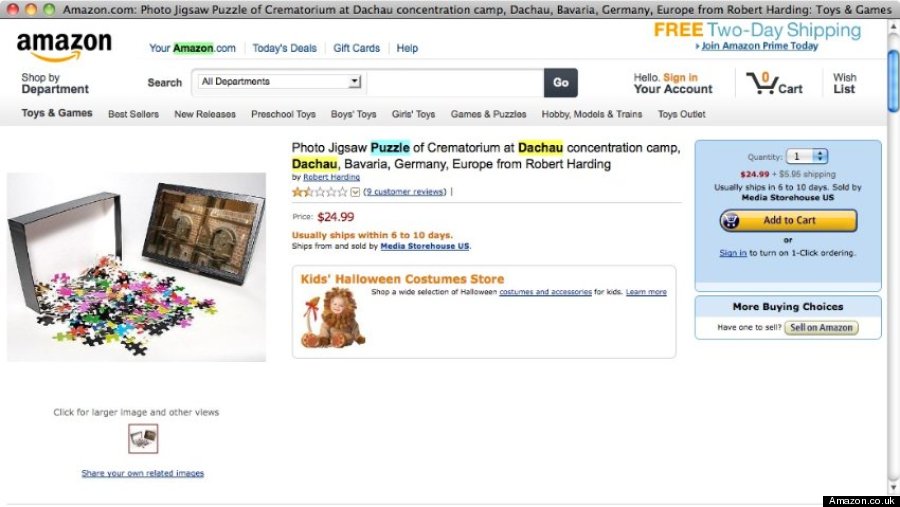 CORRECTION: An earlier version of this post misidentified Dachau as a death camp. It was a concentration camp.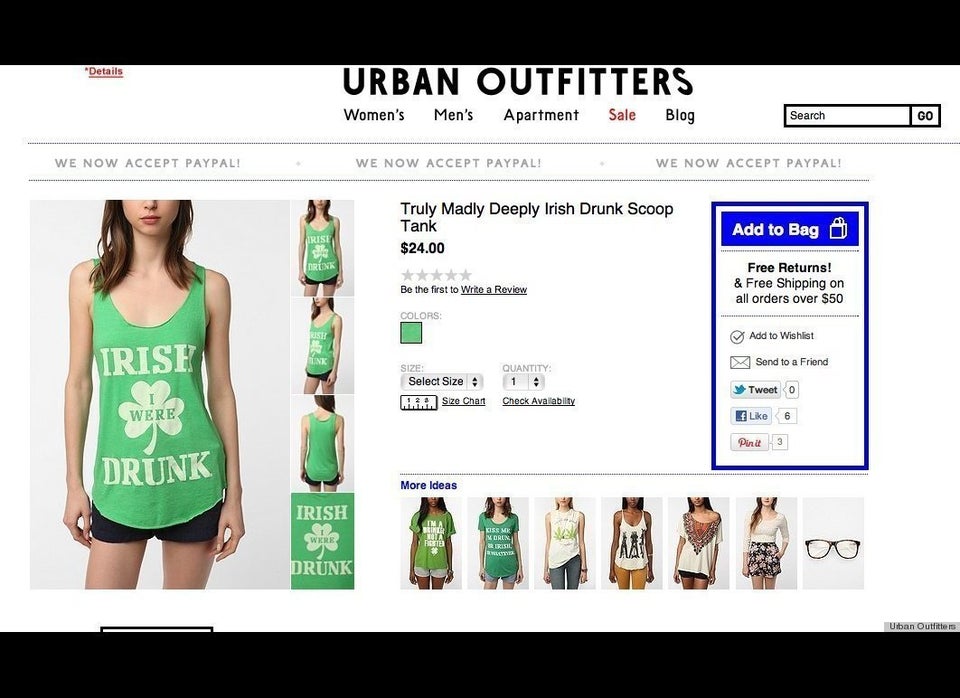 Outrageous Urban Outfitters Scandals