Dino Ignacio put the perfect finishing touch on his daughter's "Star Wars" costume with a homemade Millennium Falcon that's just her size.
Ignacio and his 5-year-old daughter, Harley, participated in "Star Wars" Reads, events held at local bookstores that highlight both the famous franchise and reading. Harley attended the event dressed as Rey from "Star Wars: The Force Awakens" and brought along the wearable Millennium Falcon she helped build with her dad.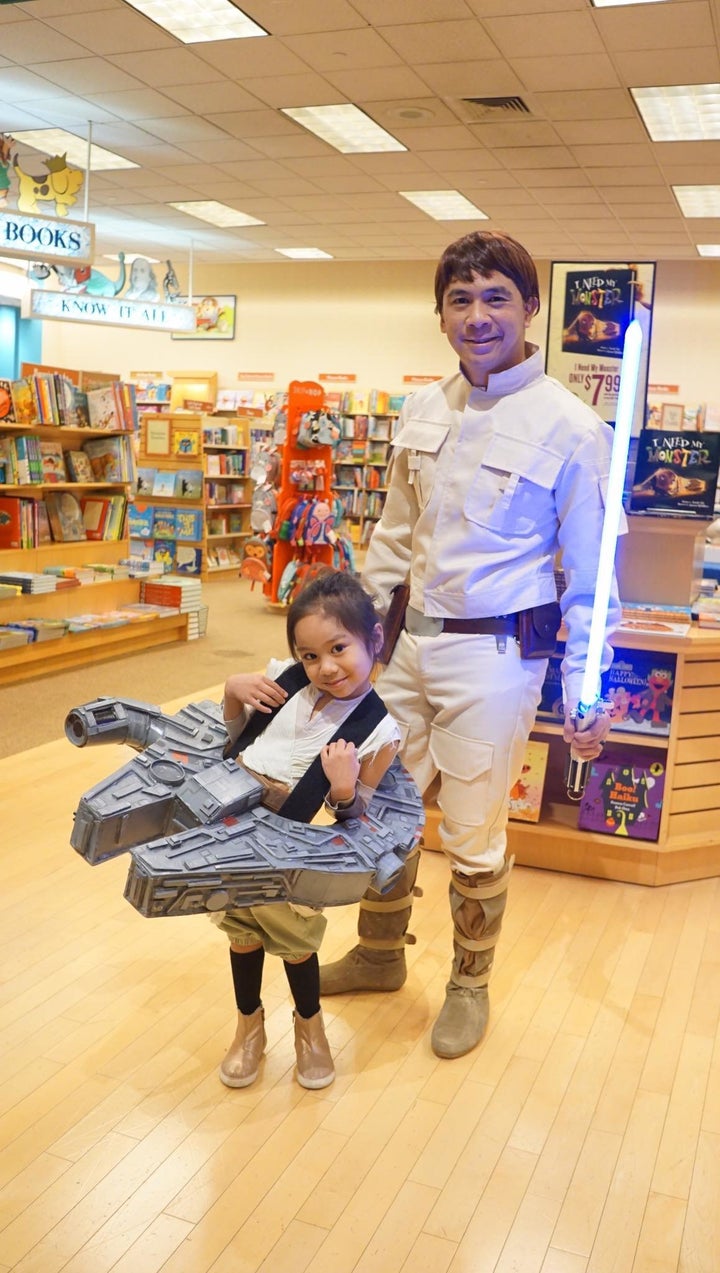 About two months ago, Harley mentioned wanting to dress up as Rey after seeing her dad put together his Luke Skywalker costume. The 5-year-old adores Rey and admires her selflessness.
"Harley fondly remembers the scene [in 'Star Wars: The Force Awakens'] where Rey chose to be hungry instead of trading BB-8 for more food," Ignacio said. "She had told me that Rey is kind. We aspire to be kind and brave every day."
Ignacio shared photos of his spacecraft design and details about his step-by-step process on Make:, a site where people can share their creative projects. Some of the materials he used include foam board, paper cups, spray paint and plastic bendable straws. He told The Huffington Post he spent about $30 on the project.
Harley helped along her dad the way, from test fittings to the finishing touches.
"She was most excited about the little necklace beads and straws she helped me glue on the Falcon," Ignacio said.
The creative dad has especially loved experiencing "Star Wars" again with his daughter and passing down his appreciation for the massive franchise, Millennium Falcon and all.
"I grew up with a deeper understanding of teamwork, hopefulness and being good because of 'Star Wars,'" Ignacio said. "It's great to see the same things resonate with her."
See more photos of Harley's Millennium Falcon below.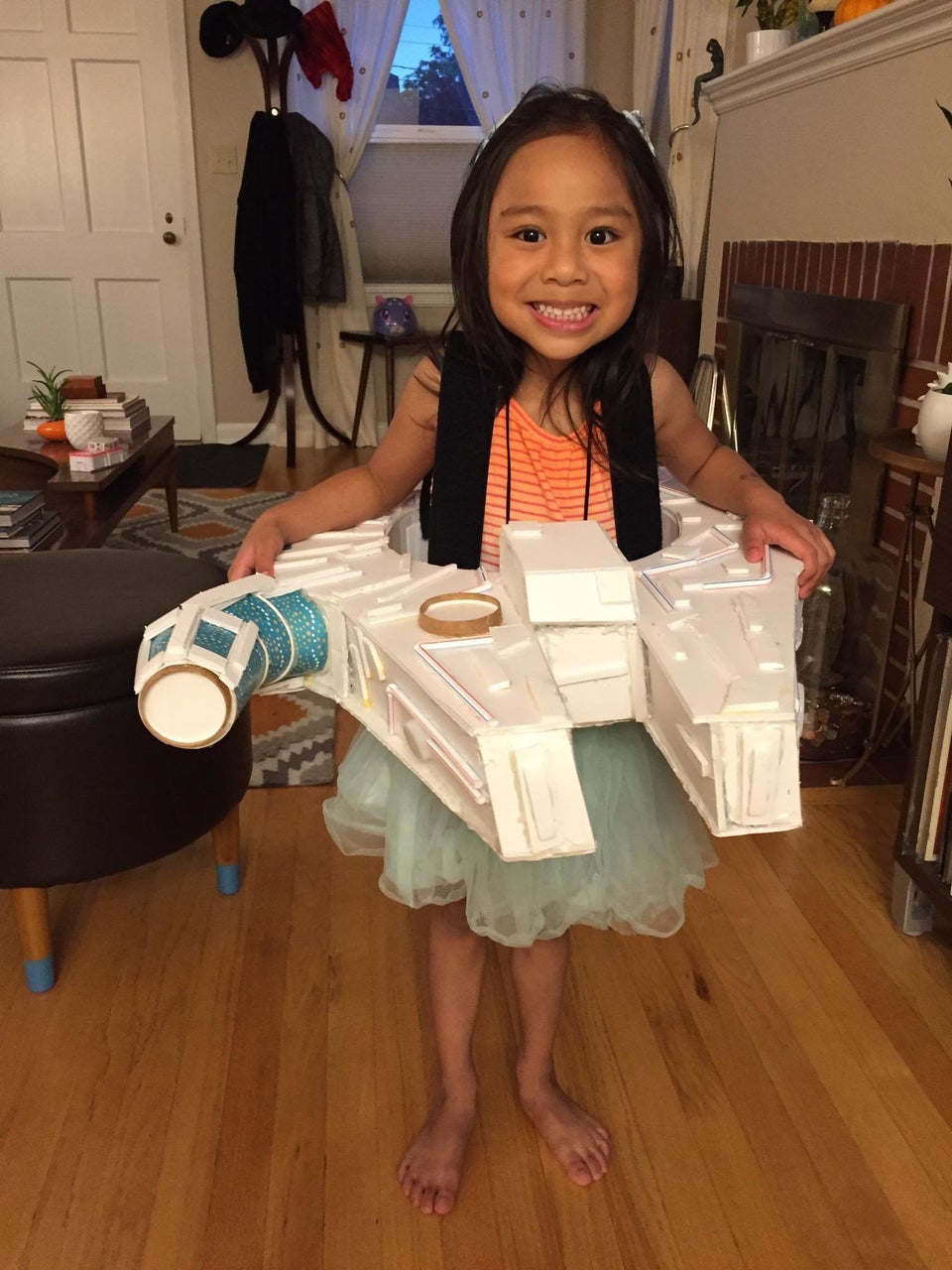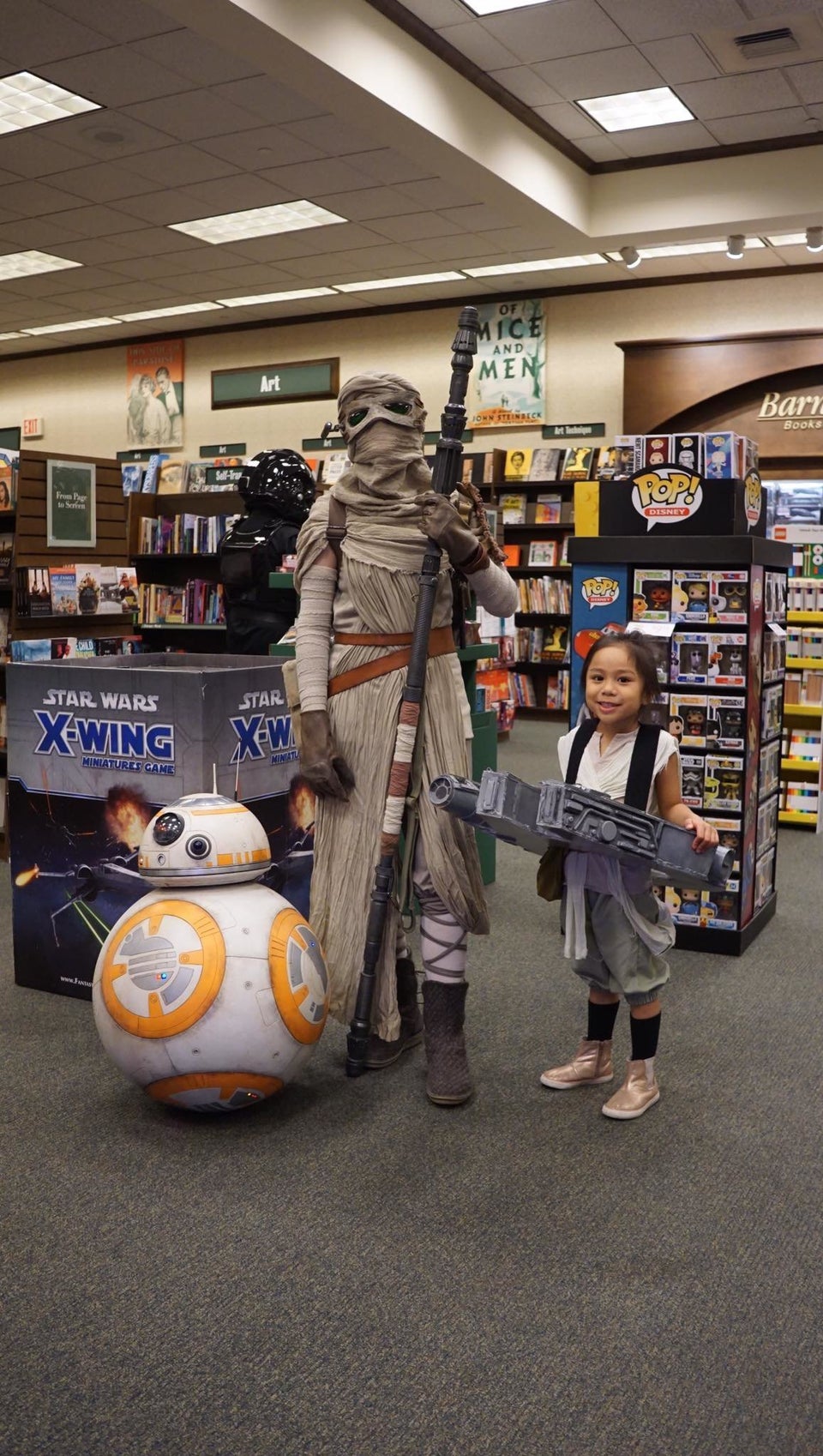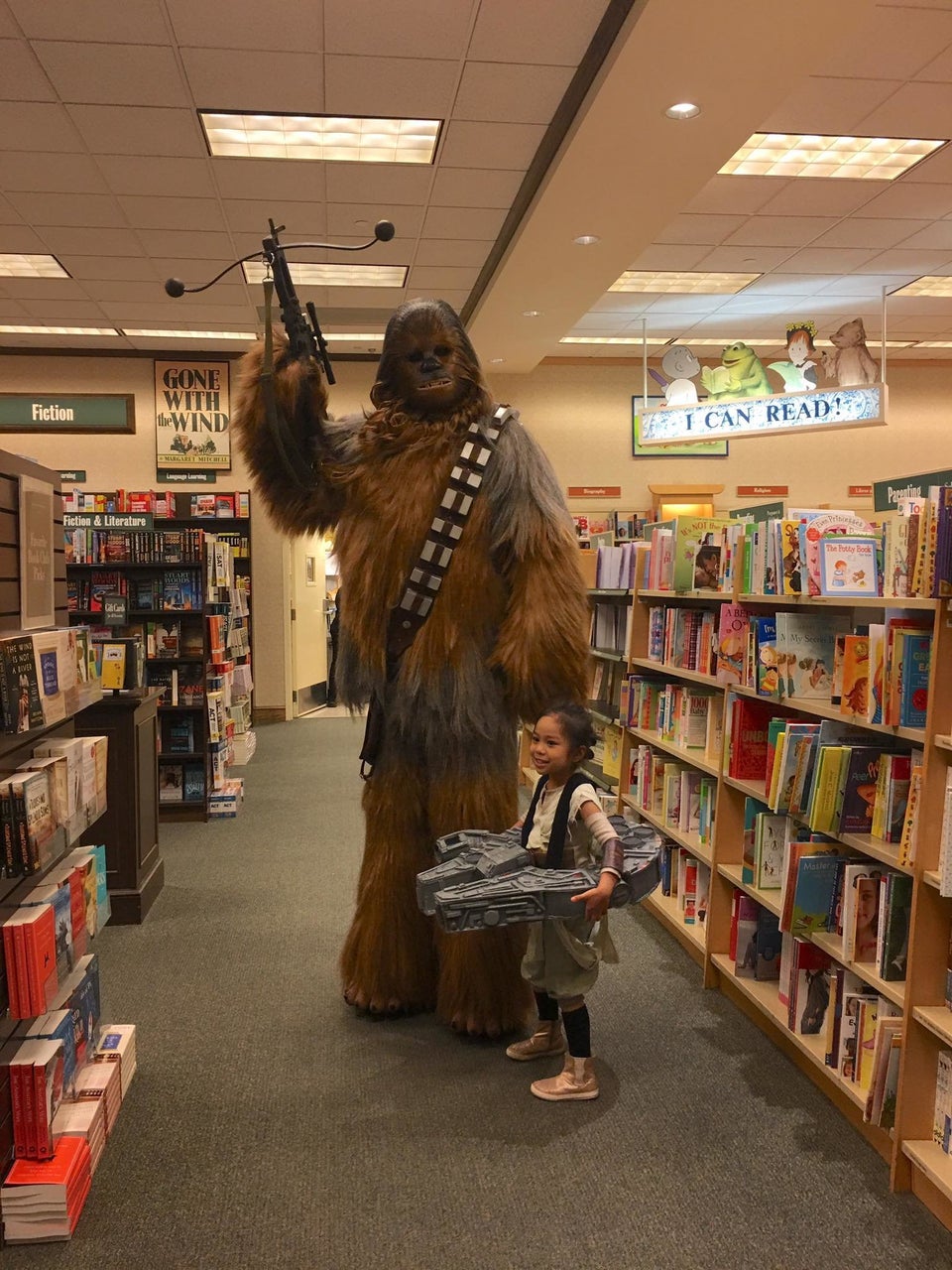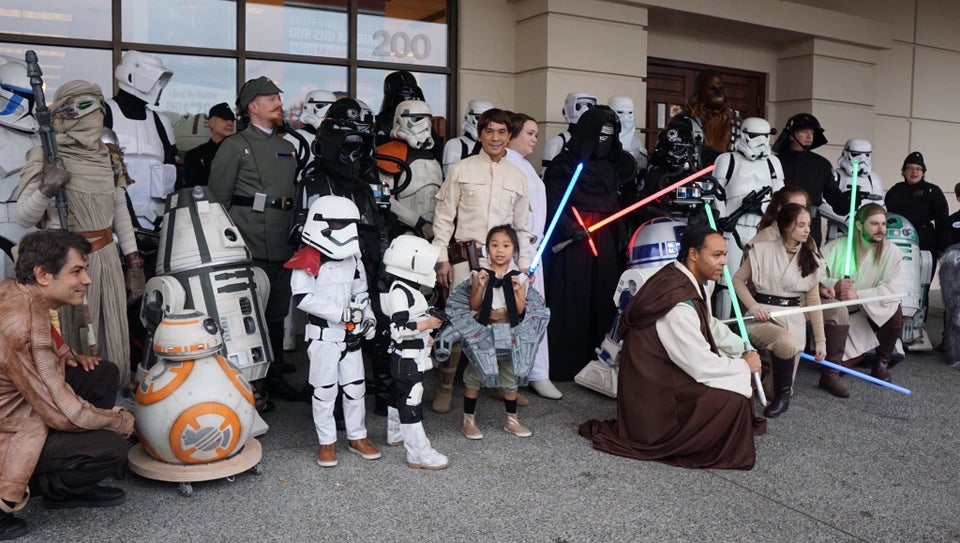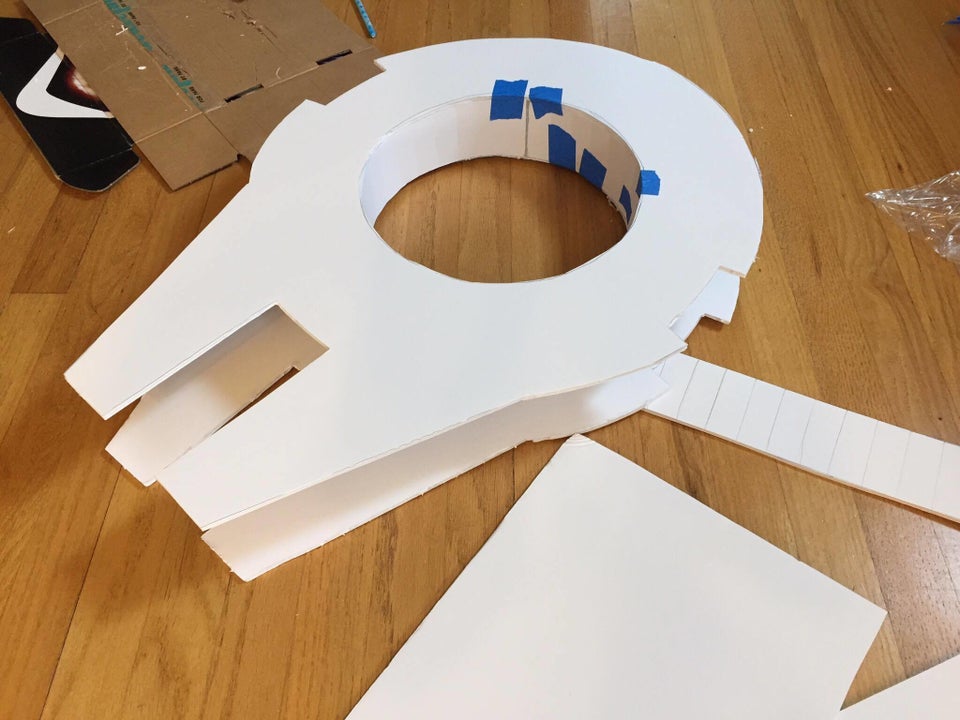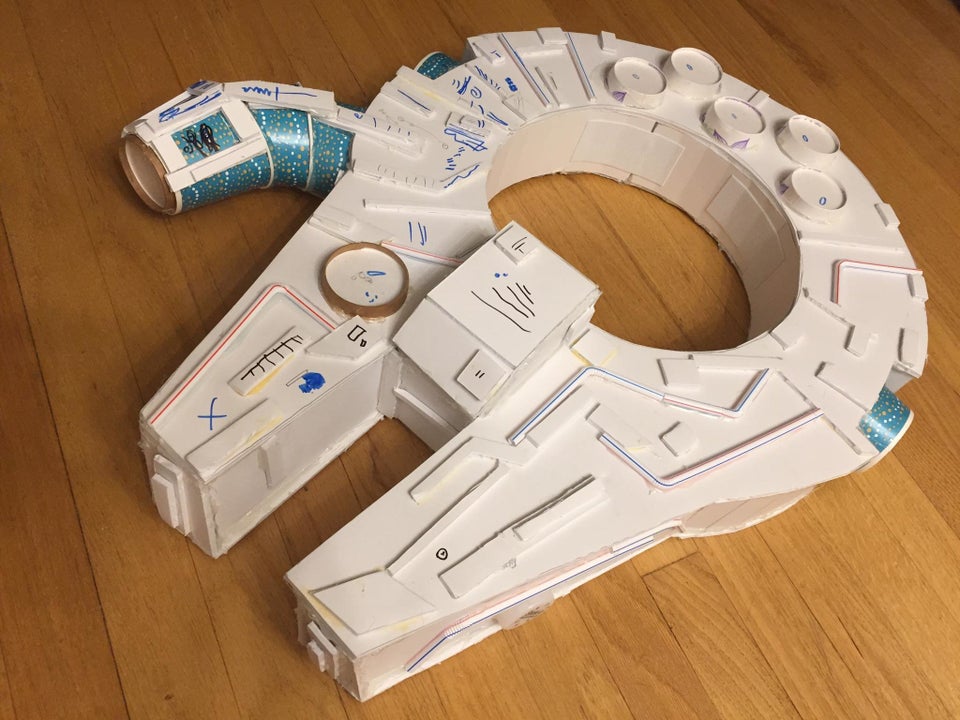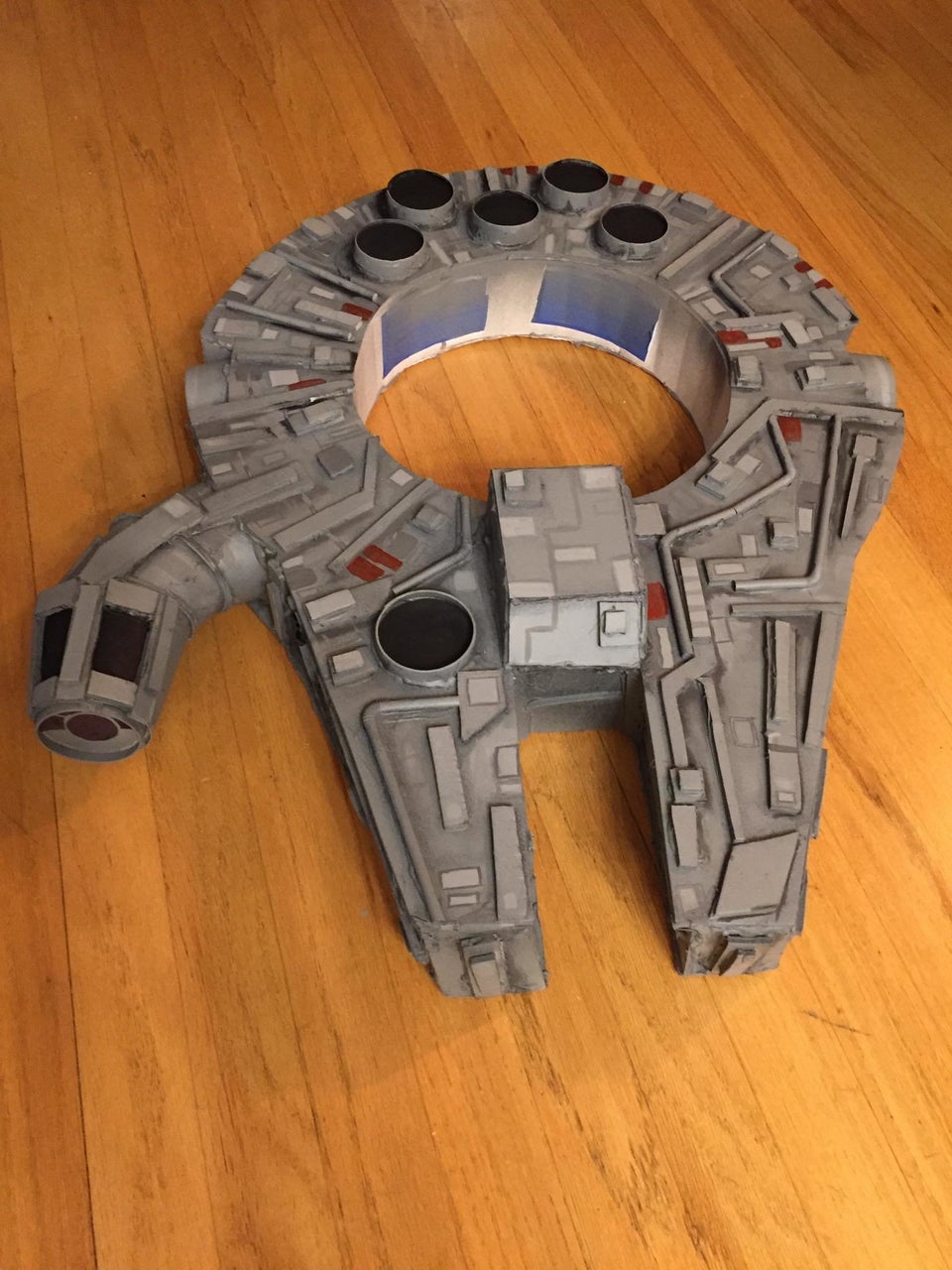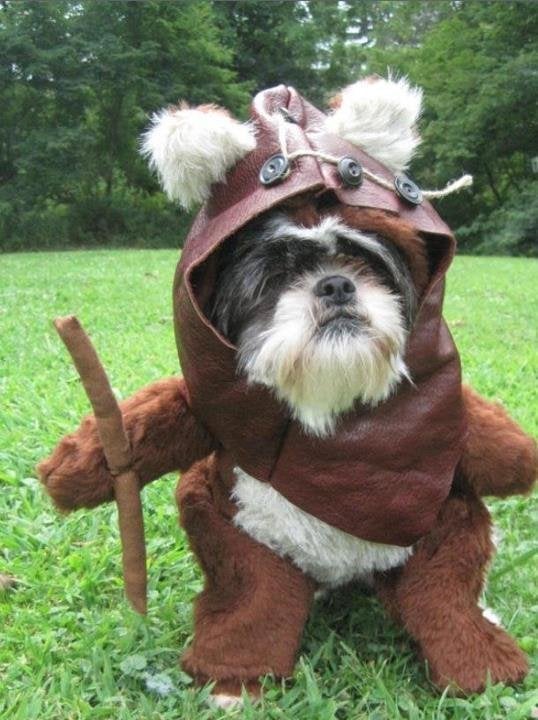 15 Adorable Animals Dressed Up In Star Wars Costumes