The father of an 8-year-old boy in Blanchester, Ohio, will appear in court next week to face charges of child endangerment after his son skipped church to go play.
The boy's father, Jeffrey K. Williamson Jr., 31, says he thought his son, Justin, had boarded a bus -- along with his other children -- sent by the Woodville Baptist Church. In reality, the boy apparently decided to play on his own, ditching his four siblings and walking to a nearby Family Dollar store instead.
"Williamson said that at around 6:15 p.m., a bus from the Woodville Baptist Church pulled up at the house and he therefore assumed the boy and his siblings had boarded the bus to go to church," Blanchester Police Chief Scott Reinbolt told the Journal. "Asked if he watched the children board the bus, Williamson said he had not."
In an interview with WCPO last week, Jeffrey says the police officer brought Justin home at the same time his other four children were dropped off by the church van -- just in time to see their dad get arrested.
After the New Journal published an article on his arrest, Jeffrey says he was fired from his job at a local McDonald's. He has since found other work.
Records show Jeffrey is scheduled to appear before the Clinton County Municipal Court on July 10 for a first-degree misdemeanor charge of child endangerment, which could land him in jail for up to six months.
Related
Before You Go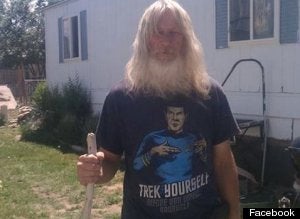 The Most Outrageous Stories Of Police Misconduct In 2013
Popular in the Community