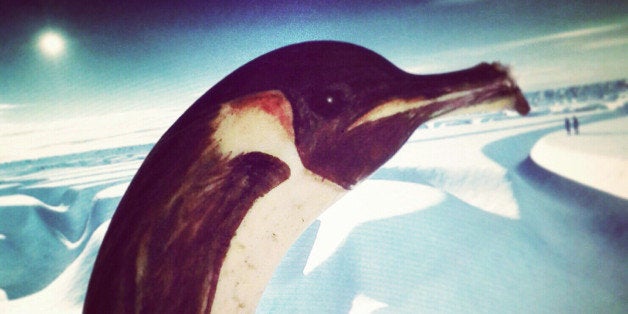 There's art, and then there's art. Banana art to be exact.
Jurgen Steenwelle is a graphic designer and dad of two from the Netherlands. He has drawn faces, animals, and objects on over 40 of his 5-year-old daughter, Rhodee's, lunch bananas. He told The Huffington Post in an email that he would much rather draw than write notes, so "one thing led to another" once he discovered banana drawing.
Steenwelle explained his creative process:
"For me the main criterion for the drawing on the banana is the shape of the banana. The shape (and sometimes the color) is the leading and the essential part of the drawing. I take the time to look at the shape, the curves, and try to imagine what it (partly) reminds me of, what has the same shape or contours more of less. The next step is to draw it as precisely as possible on the banana with a normal ballpoint-pen."
After each masterpiece is complete, he holds them up to a fitting background and snaps a phone pic.