A Florida dad took extra special measures to keep his breastfed daughter happy and nourished.
Chris Allen's fiancée Jennifer exclusively breastfed their infant daughter Destiny until she recently had to return to work. Now, feeding duties often fall to the dad.
One day while Jennifer was at work, Chris filmed a selfie video that shows him feeding Destiny a bottle through a hole in his shirt. "Heh, I guess it's like breastfeeding, right?" he asks.
"As funny as this was, I felt it was also heartwarming and shows dedication," the page's founder Kristy Kemp wrote in a comment. "I just loved it all the way around."
The video has exceeded three million views on the page. While there have been some negative responses, the comments are overwhelmingly positive.
"Now that is one crafty dad!! Kudos to him!" commented Saige Courtney. Then, poking fun at society's often problematic view of women breastfeeding, she added. "Now he just needs a cover. BFMT why didn't you sensor this? Lord think of the children."
Before You Go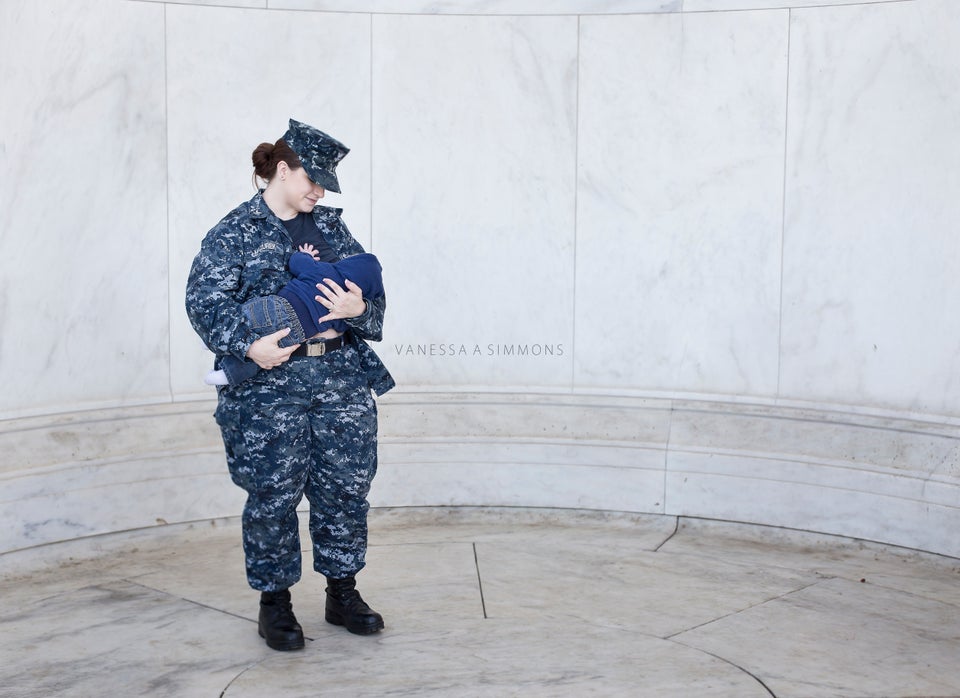 Military Moms Breastfeeding In Uniform