Saying Luke Pieczynski is dedicated to adding art and creativity to his family's days is probably an understatement.
For more than 380 consecutive days, the father of three, who lives in Charlottesville, Virginia, has sketched notes for his kids with charming doodles and affirmations.
Pieczynski told The Huffington Post he and his wife have hidden little notes for each other to find for years, which partly inspired the notes for his kids. However, the more elaborate designs were prompted by the death of his oldest daughter's teacher.
"She really took to her teacher and loved her like she loves her family," Pieczynski said. "Three months into the school year we were informed that her teacher was murdered, and we, as parents, had to figure out how to explain death to a 4-year-old."
Pieczynski told HuffPost that the teacher inspired his daughter, who is now 5, to value creativity. To help continue that encouragement, he decided to create works of art to add to her lunch.
"My hope was just to give her something to smile about during a very tough time for everyone at her school," he said.
Soon, family and friends began encouraging Pieczynski to post his sketches online. The dad was sketching two to three notes a week at that point, but when he decided to share them with a larger audience, he committed to completing at least one sketch every day. He's now drawn notes for more than 380 consecutive days.
Though his oldest child was the first to get the notes in her lunch, Pieczynski said his middle child started showing interest in them a few months ago so now they both get surprises at lunchtime. For school days, he completes sketches the night before so he can add them to their lunches the following morning, and on weekends, he creates the notes by the end of the day to share with his kids. For now, the dad has no plans to stop sharing his sketches (and a bit of creativity) with his family.
"As long as my kids like them I'll keep creating them," he said.
Check out more of Pieczynski's sketches below and head over to Lunch Note Sketch on Instagram and Facebook to learn more.
Before You Go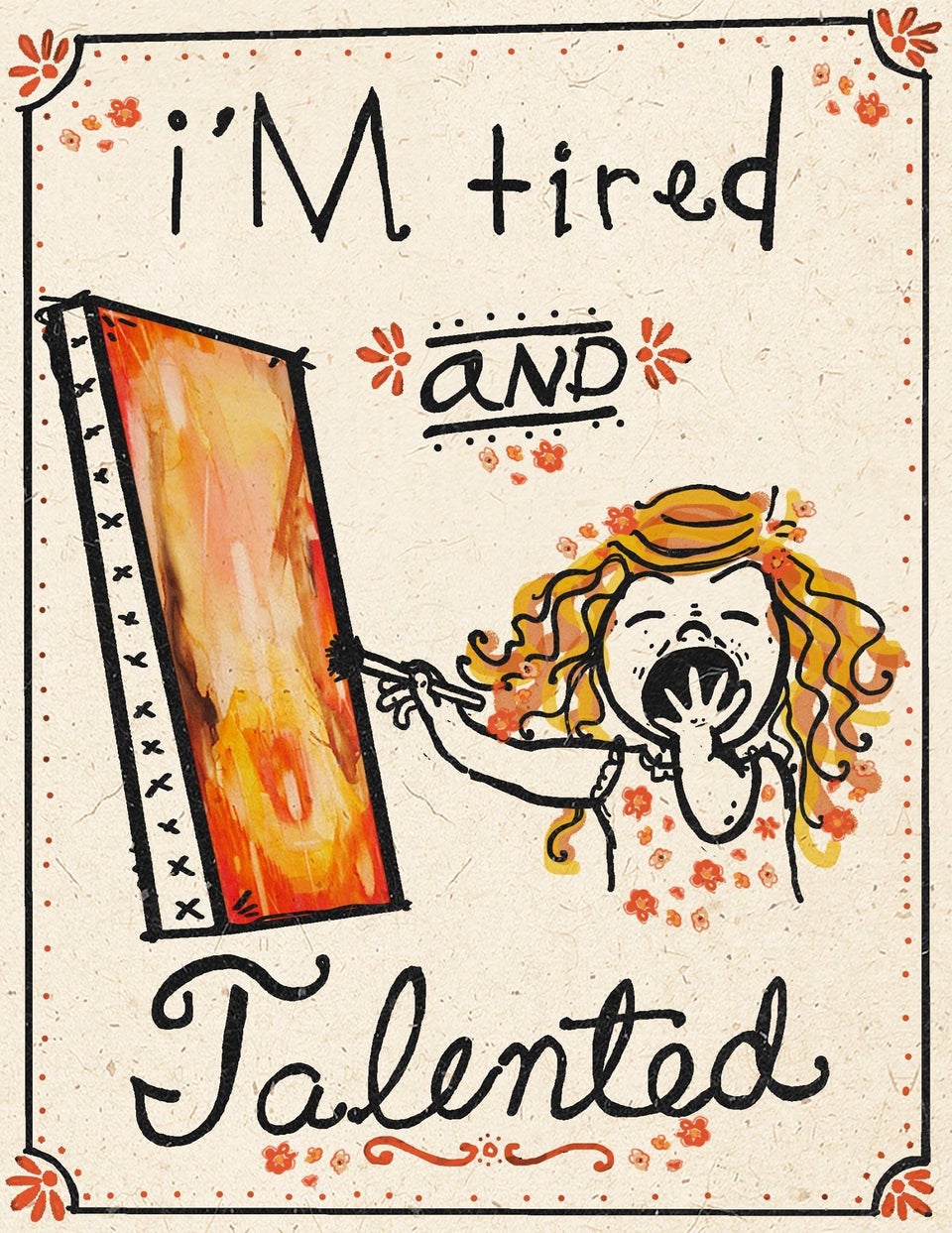 Dad Illustrates Kids' Hilarious Quotes