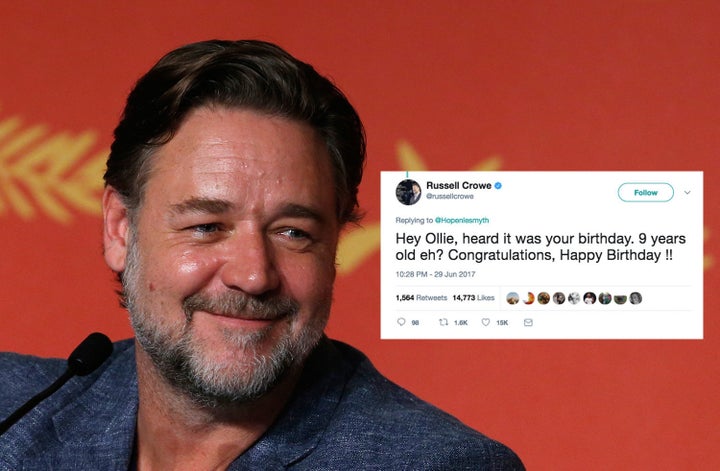 Famous people are coming together in heartwarming support of a victim of bullying.
On Thursday, a father from Leeds in northern England tweeted that his son Ollie was being picked on and asked celebrities to send the youngster a "positive" message for his upcoming 9th birthday on July 5, reports the BBC.
Here's Christopher Hope-Smith's initial thread in full:
As did the Toronto Raptors basketball team, several of the United Kingdom's soccer clubs, "Doctor Who" star Pearl Mackie and dozens of other British actors, television personalities, comedians, singers, radio show hosts, athletes, authors and politicians. Here's a sampling of the replies so far:
Not much else is known about the tweets, and some social media users have questioned if they are even genuine. HuffPost has reached out for further comment.
Whether they are real or fake, though, many non-celebrity commenters have noted the warming effect the messages have had on themselves.
It also sparked Ollie's mom, Natalie Hope-Smith, to later use her husband's Twitter account to thank everyone for their kindness.
"I am completely overwhelmed by everyone's kind thoughts," she posted. "You do not know what this means to me and will to Ollie when we show him."
Here is her thread in full: