His son said he was being bullied at middle school, so Matthew Bent fought back on Facebook.
Now, the Kaukauna, Wisc., dad's plea to end school bullying everywhere has attracted hundreds of thousands of readers with over 900,000 likes and shares. Some had their own stories to tell; others applauded Bent's peaceful approach to a national problem.
Bent told The Huffington Post on Thursday that the response has been "a complete surprise."
He said his son had endured a year of torment that recently came to a head when a bully took the boy's shoes during gym class. Then, one of the bully's friends threw a shoe at Bent's son, hitting him in the groin and forcing him to the ground. According to Bent, his son's main antagonizer came over and pretended to offer a hand, but instead body-slammed the child several times.
A school police officer interviewed Bent's son and the other three students supposedly involved, but the incident was dismissed as horseplay, Bent said. The officer told the father the case was closed.
The last straw came when the principal didn't return Bent's call to protest. On March 26, Bent went ahead and posted a photo of himself and his son with a sign accusing the school district of ignoring the problem. He urged others to pass along the photo.
(Story continues below.)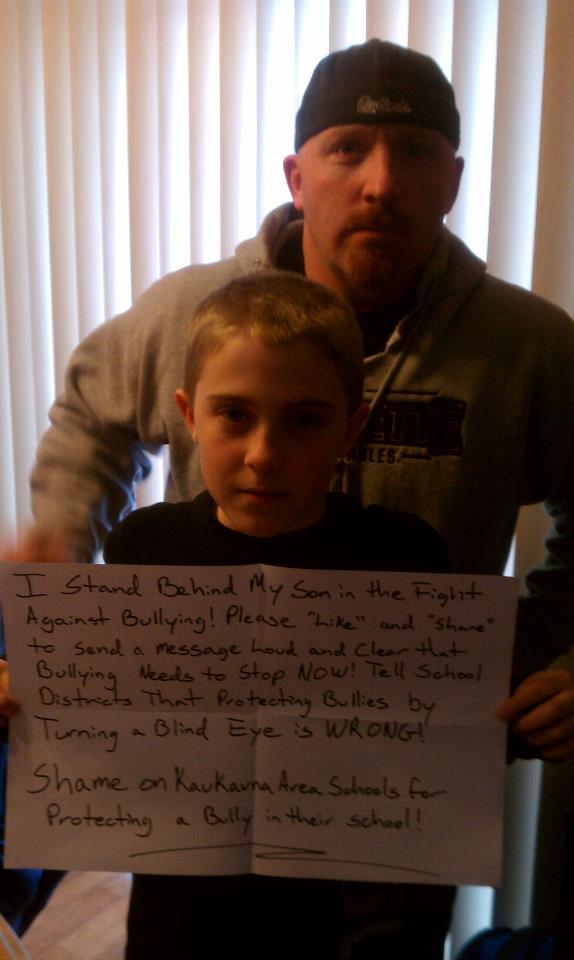 Credit: Matthew Bent, Facebook
On Facebook, he added the following text:
Please share and send a message to every school district that protecting bullies and doing nothing about their actions is wrong!! My son has been bullied all school year by this group of thugs, and not 1 teacher, administrator, councillor or officer will do anything to make it stop, they only offer excuses and blame the victims!!! Please help me in the effort to stop bullying!!!
Superintendent Mark Duerwaechter told Green Bay-based news outlet WFRV that the district "does not protect bullies" and is committed to handling unresolved cases. Bent told HuffPost that officials appear to be following through on his son's case. "We're making progress," he said. "Time will tell. The school is stepping up and doing a good job so far."
As for the local police, Bent is still fuming at what he perceives to be an inadequate response. But in a recent press conference, posted by Green Bay's Fox 11, Kaukauna Police Chief John Manion chided the Facebook community for jumping to conclusions. The chief acknowledged that Bent's son had the breath knocked out of him but said the boy had voluntarily engaged in wrestling.
A spokesperson for the police department was not immediately available for comment.
Bent said his son was not seriously hurt in the incident and pointed out that many victims are not so fortunate.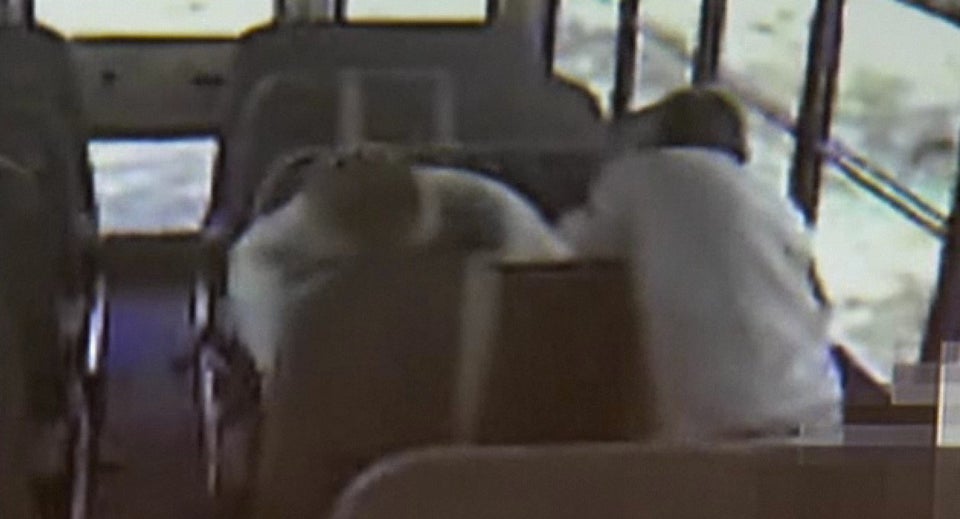 School Bullying Incidents