"I have a confession to make."
That's the straightforward way Frank Somerville started his Facebook post on Tuesday before telling a story about the moment he learned about his own bias. Somerville, a news anchor at San Francisco's Fox affiliate KTVU, has an interracial family. According to an interview with Care.com, he and his wife adopted a black child when their older daughter was five years old. Somerville told the site that they decided to adopt after his wife had difficulty getting pregnant again when she was in her mid-40s.
In his post on Tuesday, Somerville said that because his family is interracial, his story was even more "embarrassing." He wrote that he recently saw a white woman at a bus stop at night along with a black man in "kind of 'street'" or "street casual" clothes nearby.
"I was across the street and instantly thought to myself: 'I'm going to watch this guy just to make sure he doesn't do anything to the woman,'" he wrote.
Then, Somerville witnessed a touching moment. He saw a boy run up to the man and grab his hand.
"All of a sudden my whole view of the guy changed," he wrote. "I realized he was a dad just walking down the street with his son. I realized that he was 'okay' and wasn't going to do anything. I was so angry with myself."
In a previous Facebook post, Somerville wrote that he had recently talked to his daughter about race. During their conversation, he explained to his daughter that because of the color of her skin, some people will treat her differently.
"Here she is this beautiful young girl," he wrote. "And I had to tell her that she needs to be prepared that people might treat her differently from her 'white' sister based on only one thing: The color of her skin."
Because he had that important talk with his daughter recently, Somerville's experience near the bus stop made him feel especially embarrassed. His initial feelings toward the man he saw forced him to see "how strong" bias can be.
"I just had a talk with my daughter about how people might treat her differently from her 'white' sister based solely on her skin color. And now here I am doing the EXACT same thing," he wrote. "I was/am really disappointed in myself."
Somerville decided to share his encounter in hopes that other people will recognize their biases. As he closed his important post, which has gotten more than 18,000 reactions, he reminded his followers that no one is immune to prejudice and that the first step toward eliminating bias is simply acknowledging its existence.
"We ALL have them," he wrote. "And the only way to eliminate them is to realize that they are there in the first place."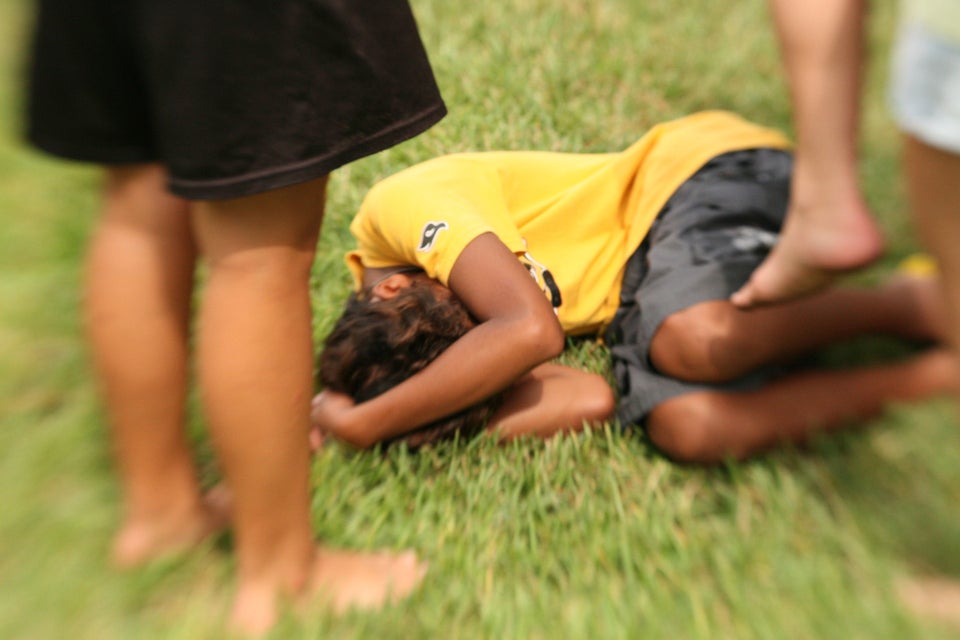 Fighting Racism And Discrimination Everyday