One girl's room has been transformed into an enchanting Disney wonderland, no pixie dust required.
Adam Hargreaves, the artist behind Bespoke Art, posted a time-lapse video on Facebook on Aug. 12 that shows him giving his daughter, Bobbie, a magical new room by painting beloved Disney characters on the walls. Hargreaves brought "A Whole New World" to the room with characters old and new, including Peter Pan, Lilo and Stitch and Simba from "The Little King." The dad also took inspiration from "Under the Sea" and included Ariel and her aquatic friends from "The Little Mermaid."
As of Tuesday morning, the video has been viewed more than 11 million times. Hargreaves shared a similar video on YouTube that included his daughter's reaction. Needless to say, she was shocked.
"I created a Disney Dream room for my daughter and she loves it," the video's description reads.
Hargreaves also posted photos of the room on Instagram for Disney fanatics to get a closer look at his work.
Oh, and the mural glows at night. Just when we thought it couldn't get more magical.
Related
Before You Go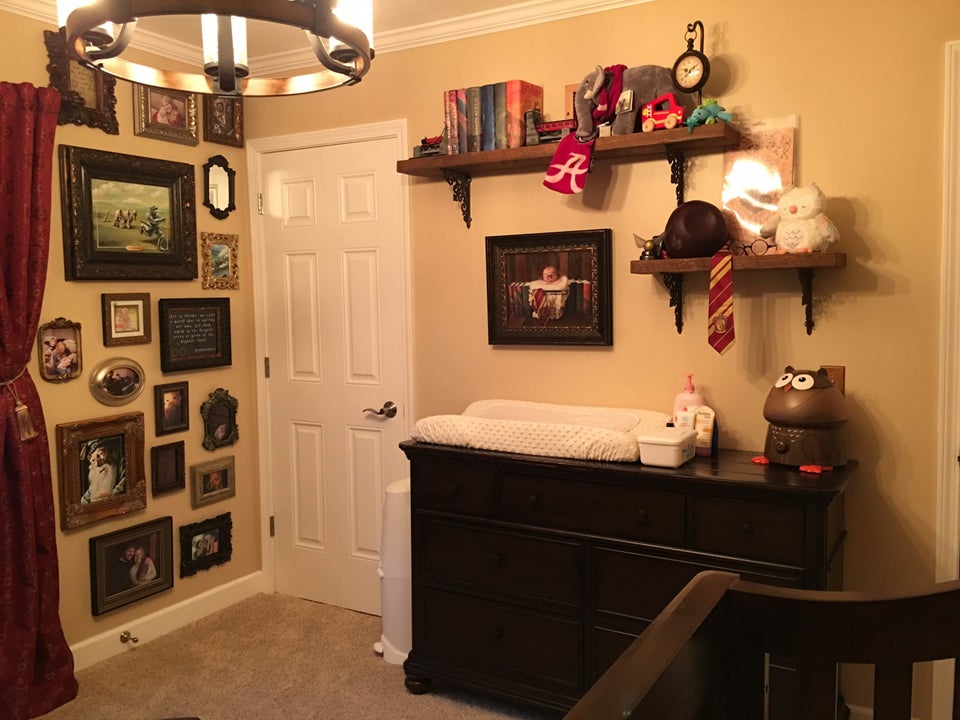 Parents Create A Harry Potter Nursery For Their Little Wizard