Soon after Dana Griffin-Graves and her husband got married 17 years ago, they began trying to have a child. Although she and her husband Arkell Graves had "everything planned," they encountered challenge after challenge.
"It was definitely a struggle. A roller coaster with emotions going back and forth. I got to the point where I was you know what, I want to stop trying," Griffin-Graves told WRIC-TV.
Imagine her surprise when she learned she was five months pregnant during a recent doctor's visit.
"I was ecstatic," she told Buzzfeed. "We hadn't planned anything, we weren't trying."
Griffin-Graves decided to surprise her husband with the news. In the video above, watch what happens when the dad-to-be opens the oven door in the couple's kitchen only to find a package of buns (and an ultrasound) in there -- his wife's witty way of making the big announcement.
Graves appears momentarily dumbfounded by the oven's contents, but soon the news sinks in.
"You're pregnant! You're pregnant!" he said as he burst into tears.
Graves told WRIC that those were "tears of joy."
"I've never been that excited before in my life," he said.
Griffin-Graves says she was surprised by her husband's response to the news.
"His reaction was just priceless. I wasn't expecting that at all," she told WRIC. "I knew that he would probably be emotional but I definitely was not expecting the reaction I received."
The video of the surprise baby announcement has gone viral this week, racking up more than 1.2 million views to date.
Griffin-Graves is due in February.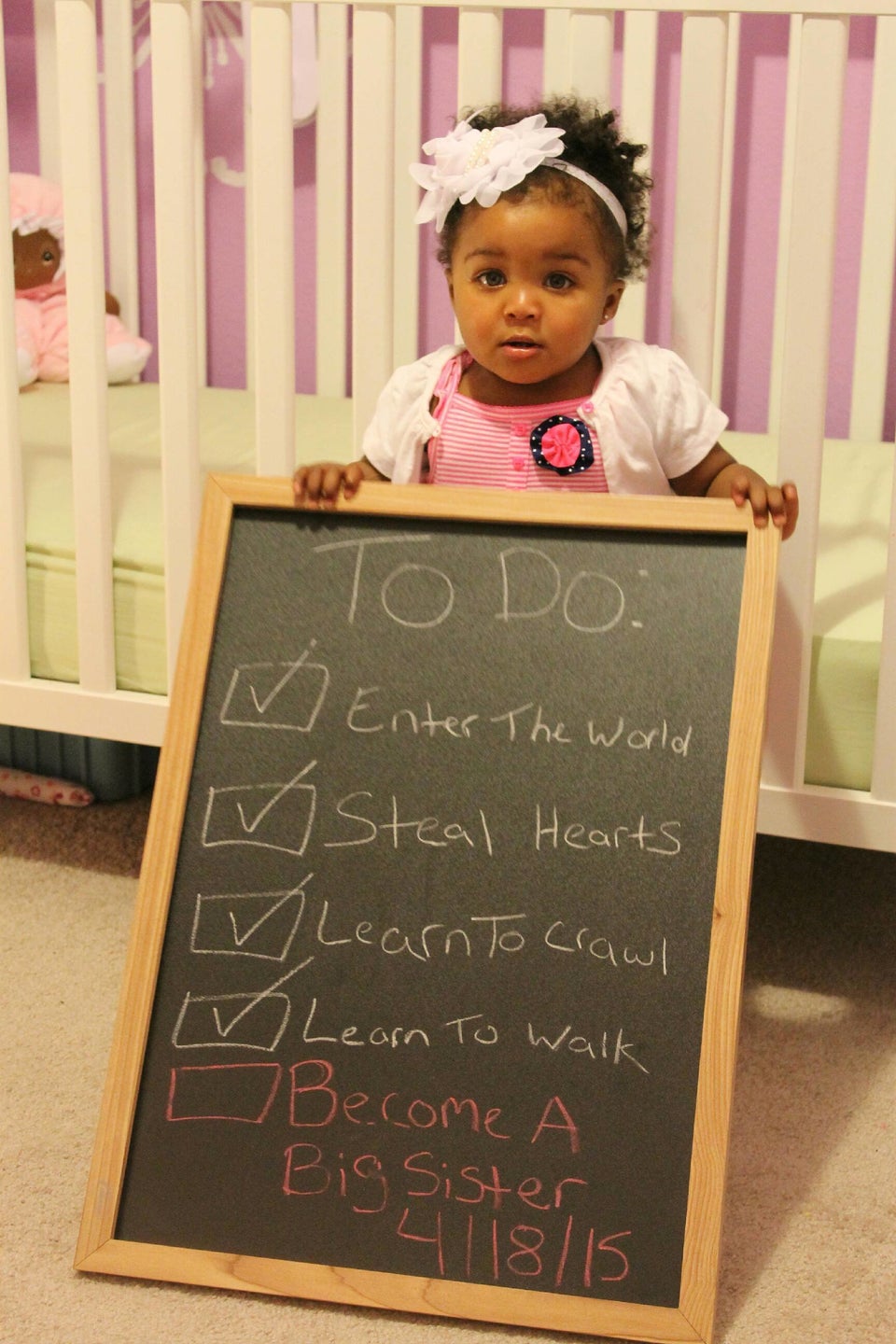 Creative Pregnancy Announcements
Related