Jerry Zhang and his four-year-old daughter Madison love storybook time.
Unfortunately, there are very few books that feature Asian characters who look like Madison. So he decided to make one just for her.
The result is Pepper Zhang: Artist Extraordinare, the first in a series of children's book Zhang is currently raising money for on Kickstarter. With a day to go, the Kickstarter project has already surpassed the goal of $5,000, which Zhang hopes will help fund the next two stories in his line of Little Ning Books.
Zhang said he and his wife made a point to search out Asian books in the past, but Madison was drawn to other books ― the kind that featured headstrong, sassy but predominately white girls like Eloise, Madeline and Fancy Nancy.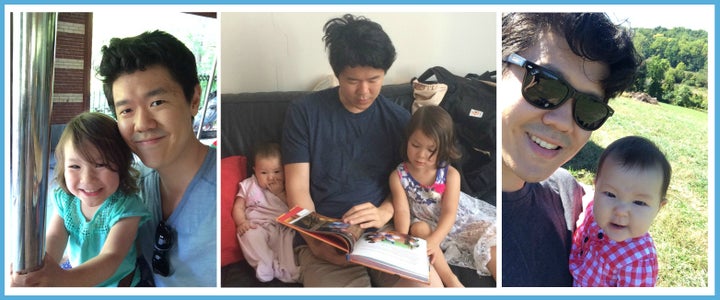 The books that did feature Chinese or Asian-American characters were heavily focused on culture and heritage, not the silly, relatable journeys of the protagonists.
"Over and over again, Madison requested these books with strong and funny lead characters," Zhang, a lawyer and writer in New York City, told HuffPost.
"When I tried to explain to her that it's important to read about Chinese culture because she's Chinese, she blurted out 'I don't want to be Chinese' and pushed the books aside," Zhang said.
The statement broke the dad's heart ― but then it spurred on a genius idea: Why not self-publish a series of books about a fierce, funny little girl who just so happens to be Chinese?
""I've also heard from friends of mine that their kids are pointing to Pepper and saying, 'That's me!'"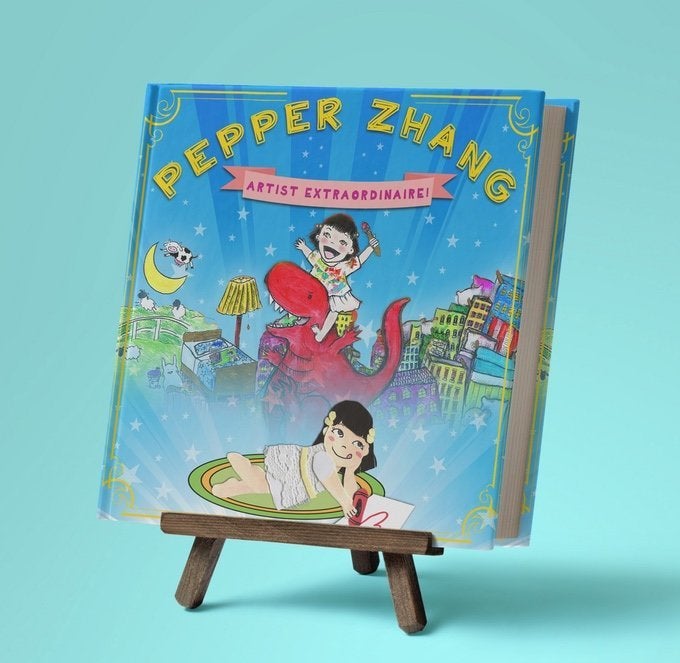 "Representation does matter and I'm hoping the book and future books in the series will provide an option for children of all backgrounds to see a fun, strong and interesting Asian child as the hero of the story," Zhang told HuffPost.
In vibrant mockups for the book illustrated by artist Trisha Hautea, readers see Pepper throw a major temper tantrum over bedtime: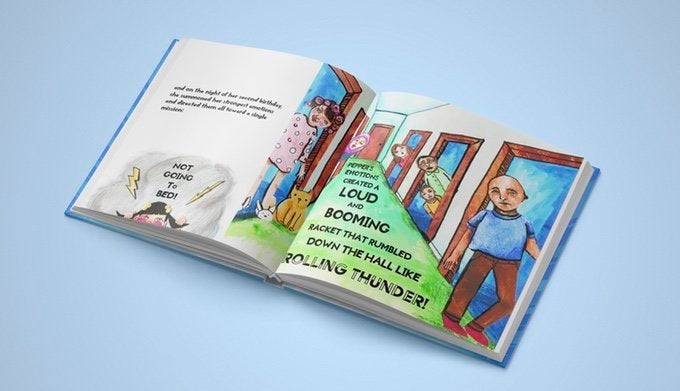 Then, after being sent to her room, Pepper unexpectedly discovers she likes to paint: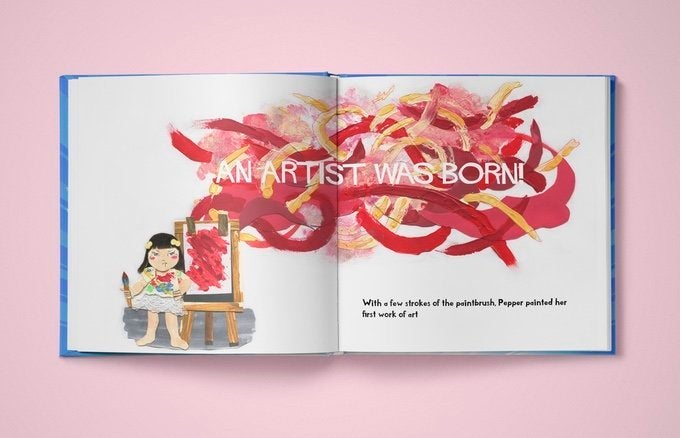 Pepper's imagination and talent takes her on a fun journey across the city, and eventually, she becomes a world famous artist: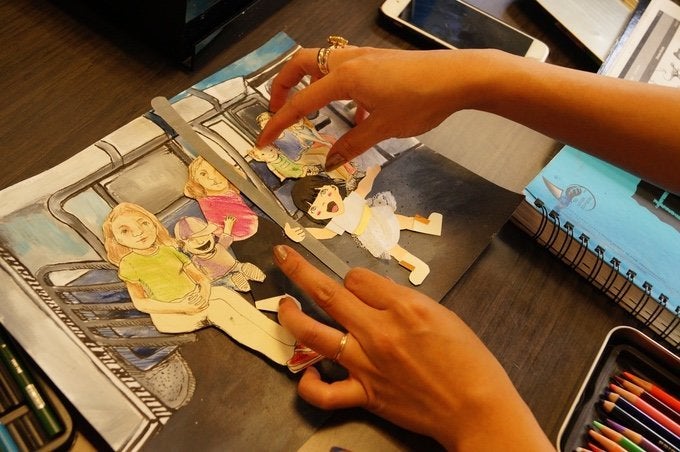 Though the project is still in its early phases, Pepper already has a huge fan in one little preschooler.
"Madison is super excited about the project and even recently expressed an interest in learning Chinese!" Zhang said of his daughter. "I've also heard from friends of mine that their kids are pointing to Pepper and saying, 'That's me!'"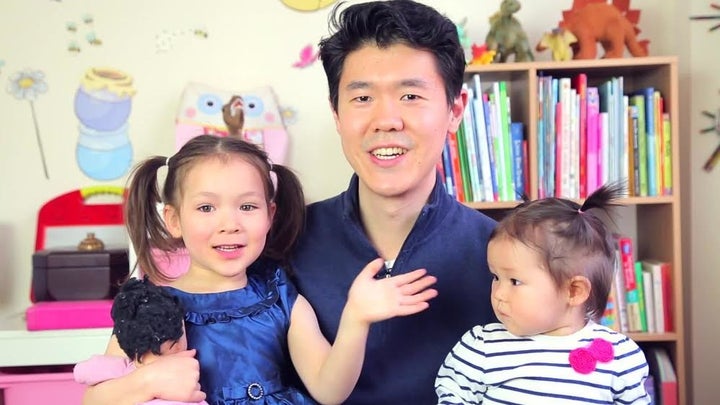 Head to the Kickstarter page to read more about Pepper and how you can help Zhang and Little Ning Books create more books about fun, fierce Asian-American protagonists.