On Jan. 2, Marco Rogers and Aniyia Williams of San Francisco welcomed a little girl. As many parents do, they shared photos of their new bundle of joy on social media -- along with the incredible story of Rogers delivering his own child.
Rogers, an engineering manager at Clover Health, kicked off the account of the home birth on Jan. 7, telling his more than 7,000 Twitter followers about how his daughter, Noemi Rose Rogers, was born at home. He also noted the hospital the couple planned on going to, Kaiser Permanente in San Francisco, and what they had discussed before the birth.
Then he began describing the moment Williams started having contractions.
This is where things got serious.
Rogers mentioned earlier that his father-in-law happened to be at the house the same day Williams gave birth. Together, they tried to get ready to take her to the hospital.
Rogers then realized 911 had been on speaker phone during the birth.
Finally, Rogers shared a photo of little Noemi.
After Rogers finished his account, Williams, who is the CEO of the startup Tinsel, tweeted about the birth from her point of view, detailing the moments right after she delivered her daughter.
The incredible story has gotten a lot of attention on Twitter as well as from the couple's family and friends.
"Most people keep saying that it's moved them to tears," Williams told The Huffington Post. "It's an awesome story that we'll have to tell Noe when she's older!"
And if you're wondering what happened to that "What To Expect When You're Expecting" book:
Congrats, Marco and Aniyia!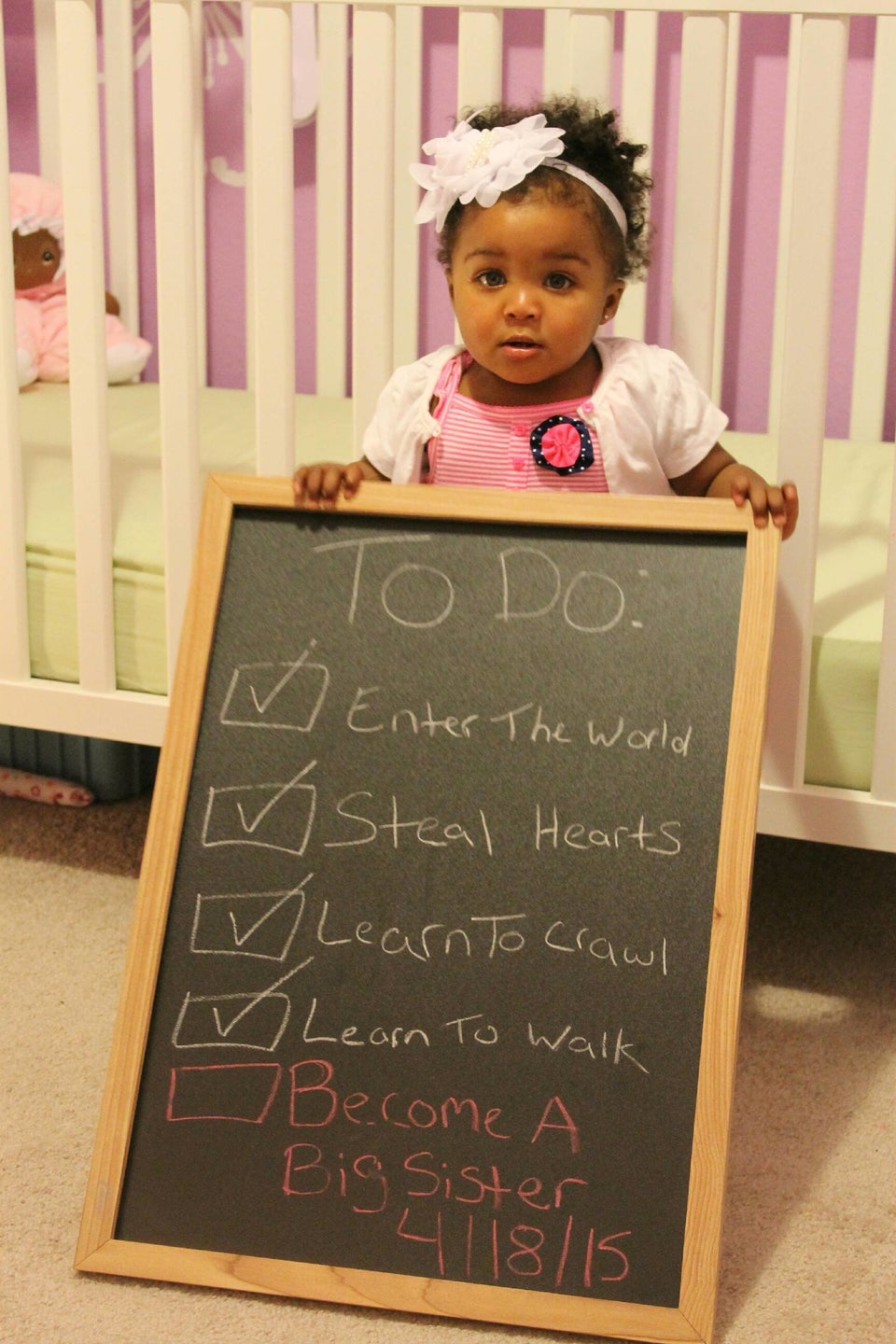 Creative Pregnancy Announcements