Connecticut dad Fred Wills has been drawing cartoons practically his entire life, so it was only natural he would make them for his five children. As his youngest daughter Jessica has grown older, his cartoon drawings of her have taken on a life of their own.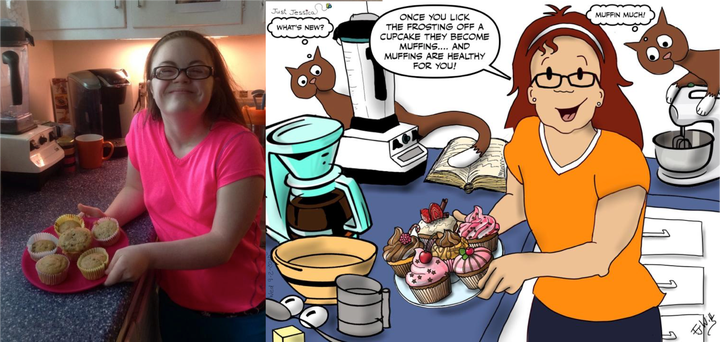 The "Just Jessica" series highlights the many sides of Wills' vibrant 15-year-old daughter. Jessica has Down syndrome, but the dad emphasizes that her disability doesn't define her.
"As the years have passed I don't even think about her as different," Wills told The Huffington Post. "She's like all my children and loved as much, no more no less. Of course we have to fight for her rights, make sure she gets the education she needs, and find the programs and structure she will need to make it though her life happy and healthy. But don't you do that for all your children?"
Jessica is is "just like everybody else, more alike than different, but with one simple twist, she has an extra chromosome," he continued.
Using photographs he takes of his daughter, Wills draws a new Just Jessica cartoon each evening, pulling inspiration from random things she says or does during the day. He then posts the finished drawing on the refrigerator the following morning at 4:30 a.m., when he wakes up for his job as a registered nurse.
"Jessica loves the cartoons," Wills told HuffPost. "It's the first thing she looks for each morning when she comes down for breakfast."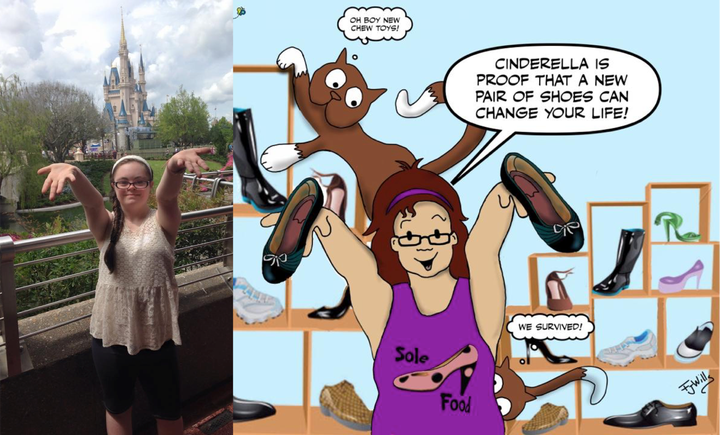 After getting "a little online exposure," Wills' Just Jessica Facebook page, where he shares the cartoons, currently has over 1,500 followers -- a considerable increase from the 30-40 friends and family members who initially followed along when he launched it just over a year ago. Wills calls the positive response "overwhelming and humbling."
"I have been shocked by how fast this has spread," he said. "We have followers from all over the world, Germany, Australia, New Zealand, Japan, Great Britain, Pakistan, China, South America most of Europe and more. It keeps growing everyday."
Wills says he's been encouraging followers to share their own photos, thoughts and experiences. "Pictures of beautiful children and adults with Down syndrome are pouring in," he said. People are sharing how they are inspired and touched by what we are doing. Others are asking meaningful questions about Down syndrome."
The dad says others are starting to refer to their loved ones with special needs as "Just Mary" or "Just Johnny," and even educators are sharing his cartoons in classrooms.
"Just Jessica really has no defined stigma, she is just Jessica. More alike than different," Wills said, adding a call to action for his followers.
"Spread the message that there are no categories of people, there are just people. Help people not look at people with 'special needs' or 'disabilities' as such and as different and in need, but as regular people first."
For now, Wills hopes to keep up with the daily cartoon project, but he's toying with other inspiring ideas for the future.
"We do talk about developing a foundation to spread the word and help provide opportunities for people to be 'Just Themselves' as they dance along that thin line of special needs and what many refer to as normal."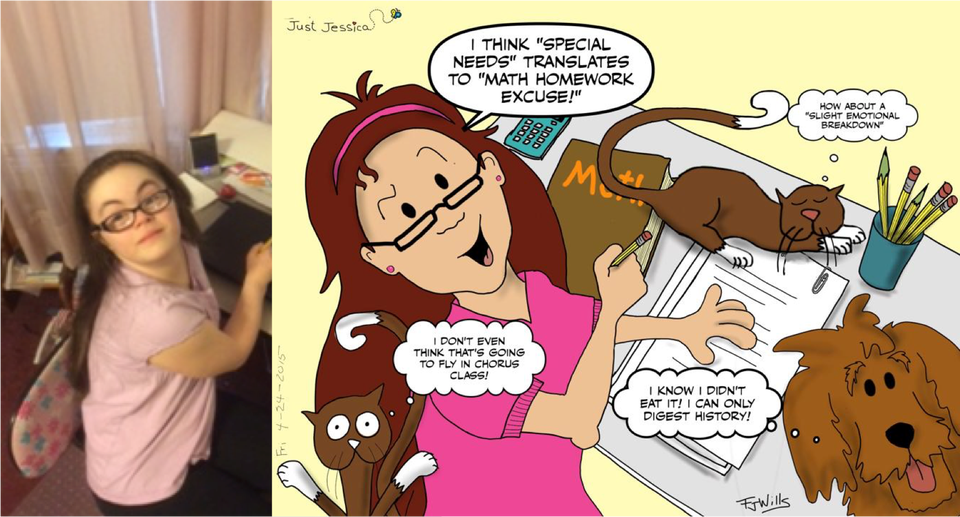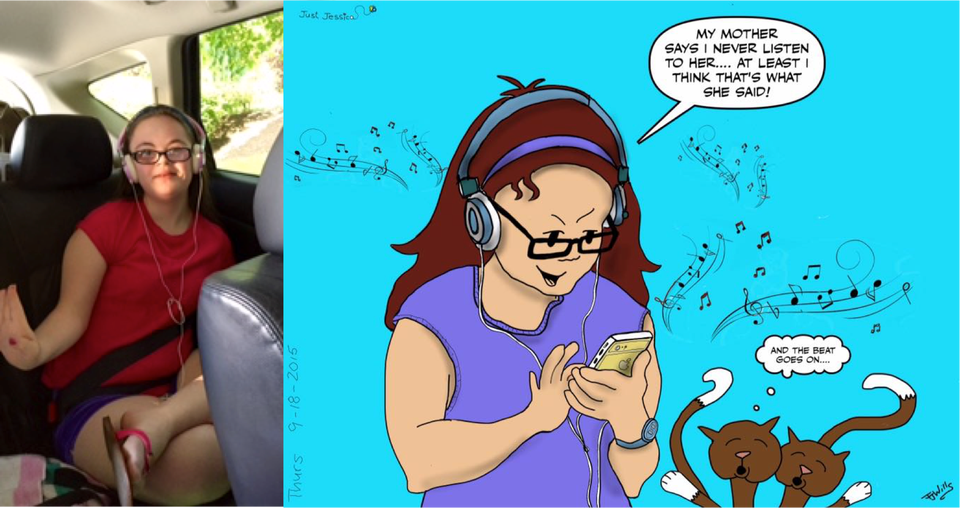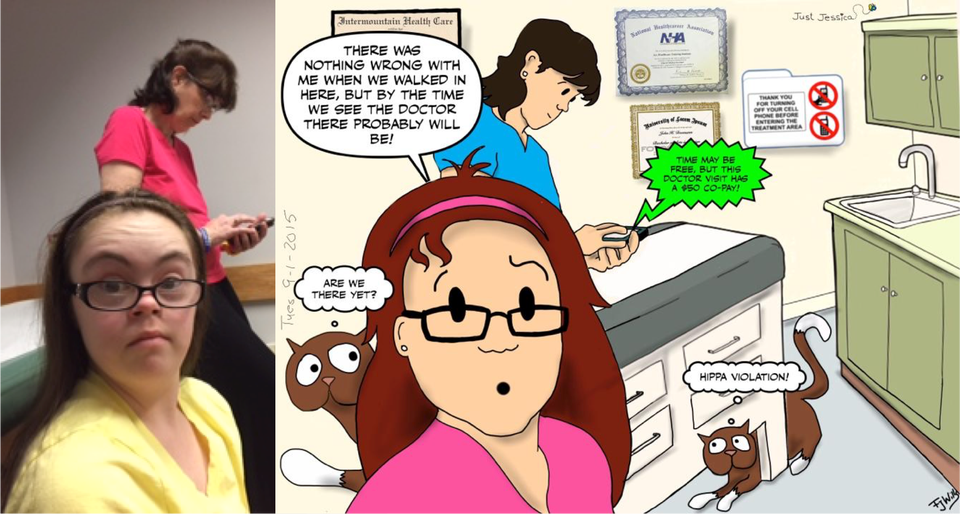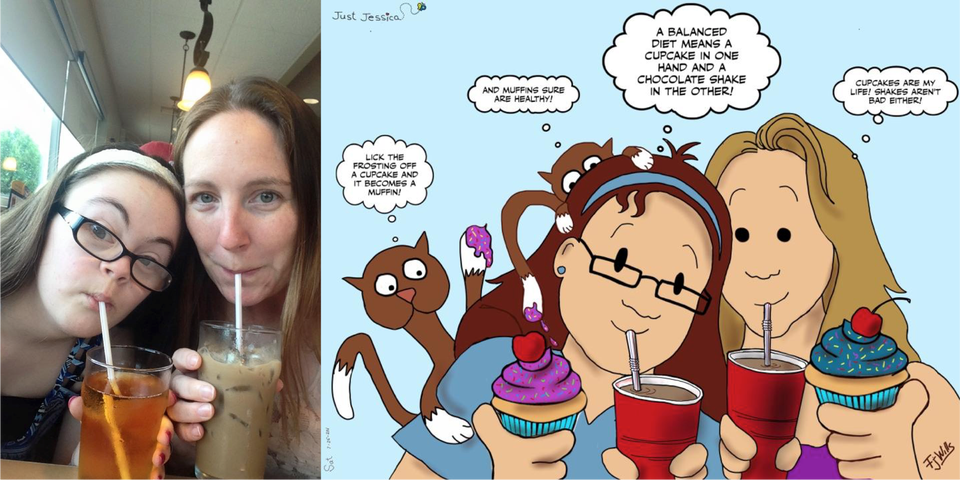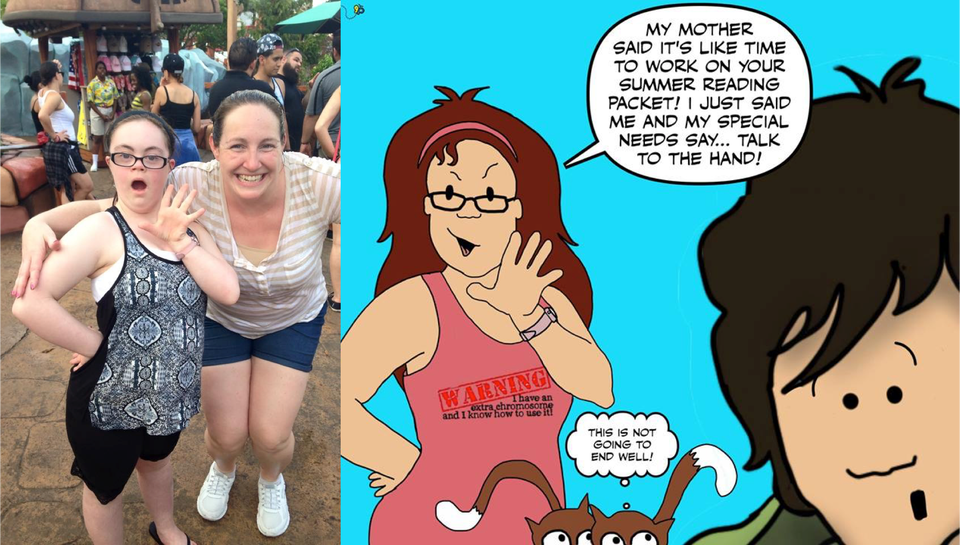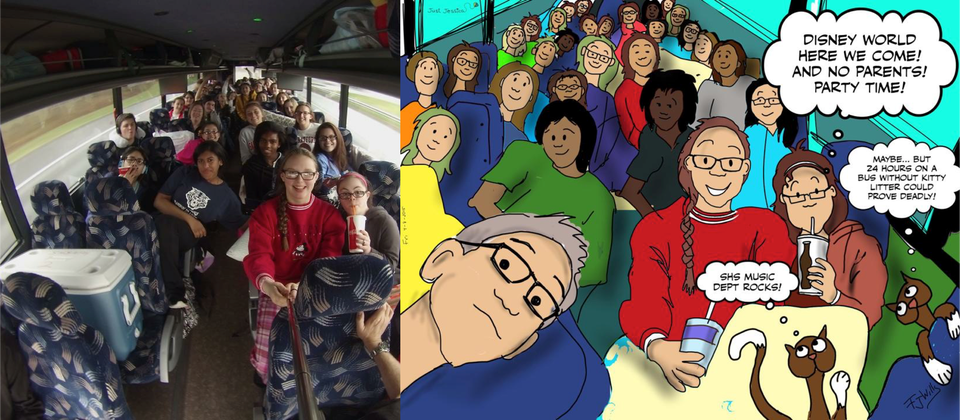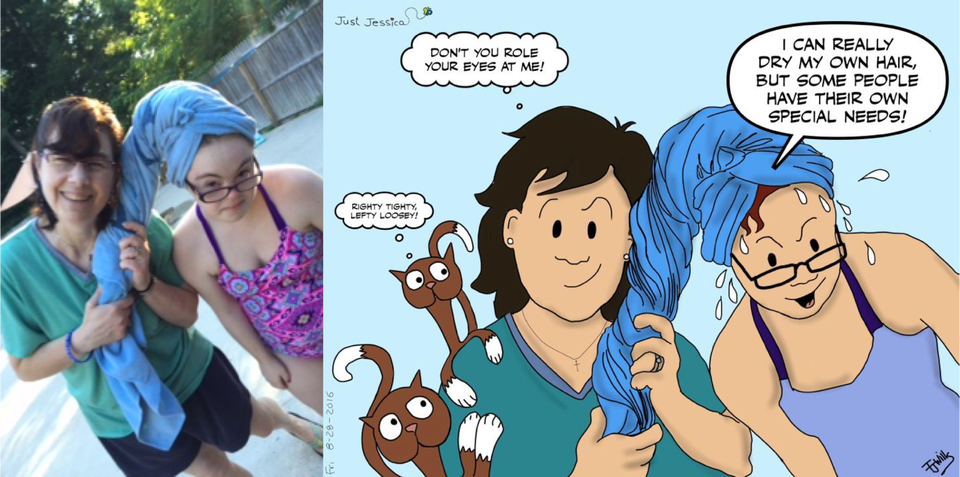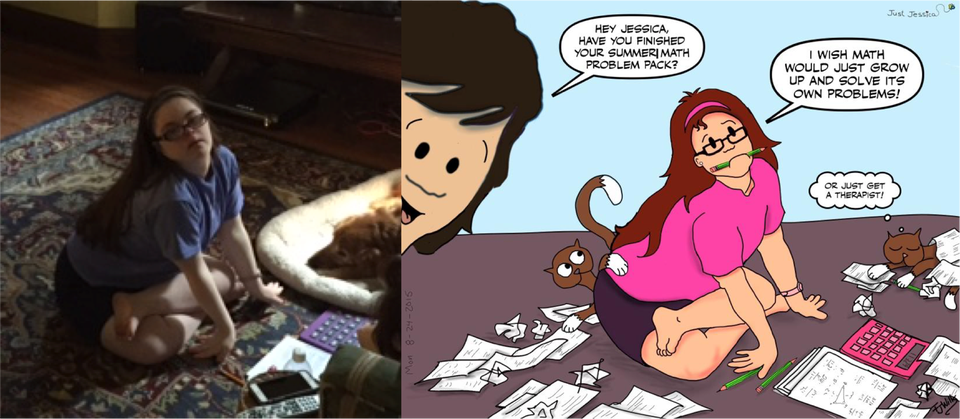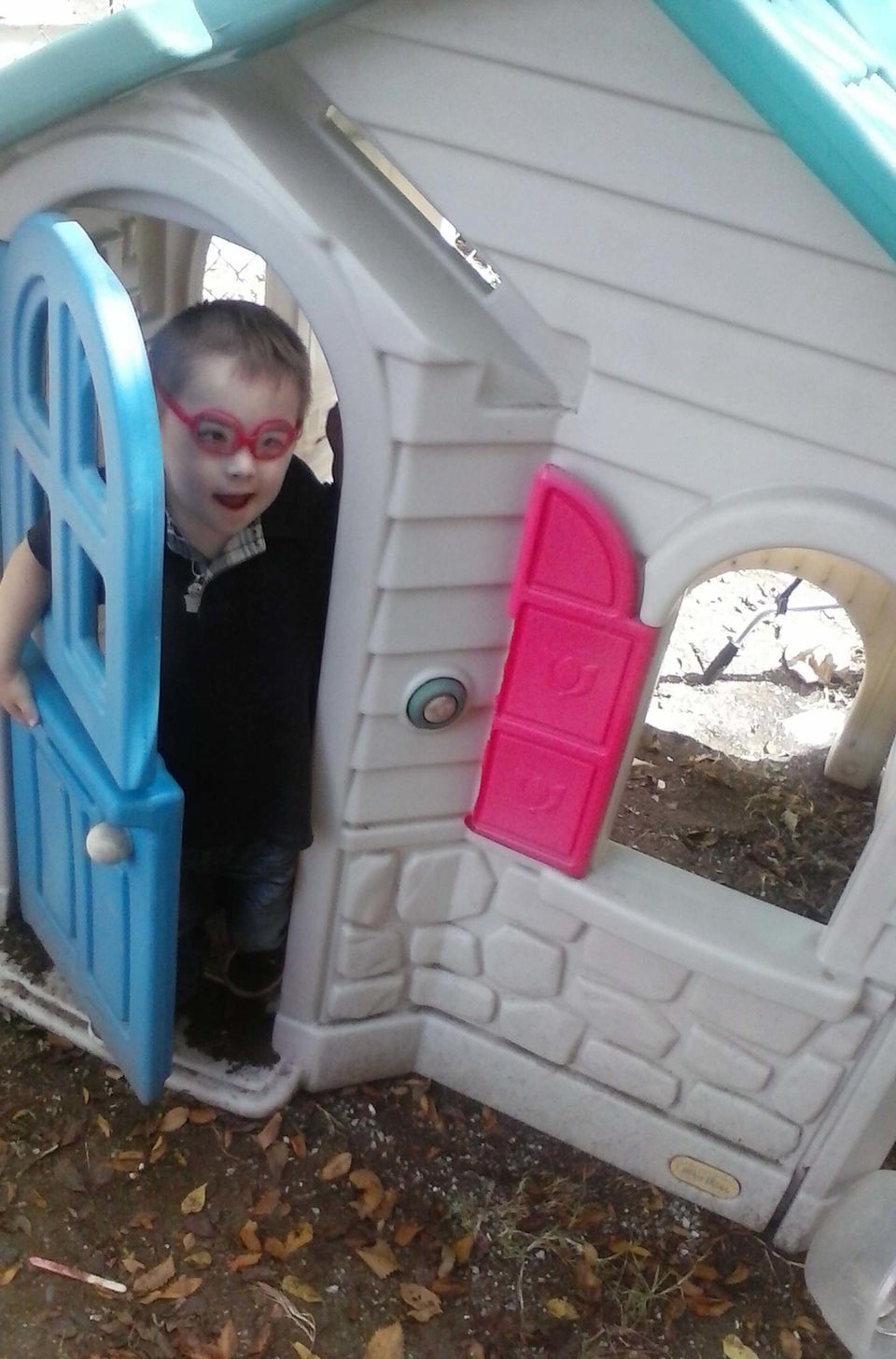 What Parents Of Kids With Down Syndrome Wish You Knew