For three years, children's book author and illustrator Rob Biddulph has been sending his daughter Poppy to school with adorable lunchbox notes.
The U.K. dad illustrates Post-its with characters from "Star Wars," Pixar films, animated TV shows and more.
Biddulph told The Huffington Post that he started creating the lunchbox notes when Poppy went to school at age 4. "Up until that point she had been going into a nursery (kindergarten) just for the mornings, and so staying on for lunch was a BIG deal," he explained.
"She was really nervous about it, so our childminder had the idea of me drawing a little picture for her on a Post-it note and hiding it in her lunchbox to cheer her up when she opened it," he added.
Poppy loved the note and asked Biddulph what he was planning to draw for her the next day. Six hundred Post-its later, the tradition is still going strong.
"She still loves getting them and actually manages to take pretty good care of the notes themselves every day," Biddulph said. "They nearly all make it home in one piece."
About a year ago, the dad started documenting his daily notes for Poppy on social media with the hashtag #PackedLunchPostIt. They've also framed about 150 of them and recently put together a small exhibit in London.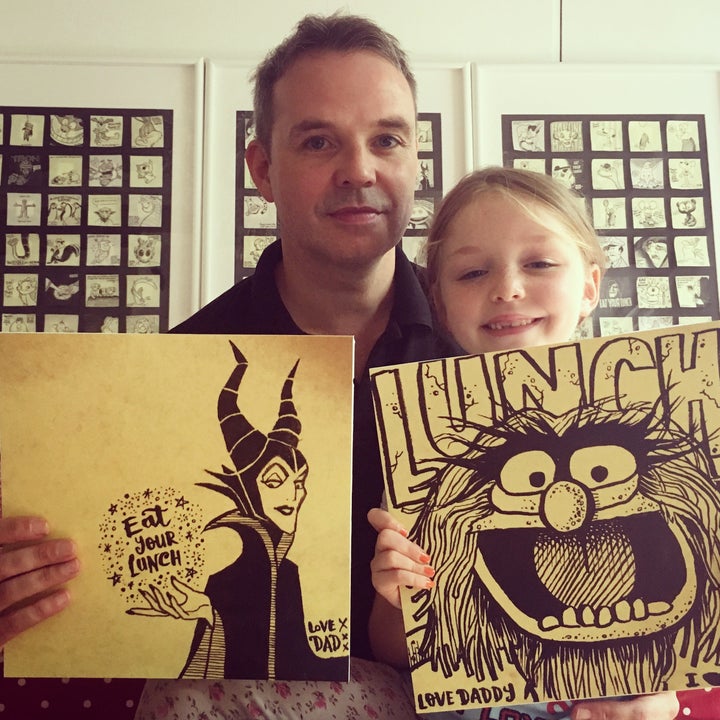 Recently, Biddulph asked Poppy she still wants daily notes, as she's getting older and thinking of eating school meals instead of packed lunches. Her answer was a clear affirmative. "I'll probably still be doing them for her when she's 18!" he joked.
Biddulph told HuffPost he's been touched to learn that his notes are inspiring other parents. "A few people have started doing a similar thing for their kids as a result of seeing them which I think is very sweet," he said.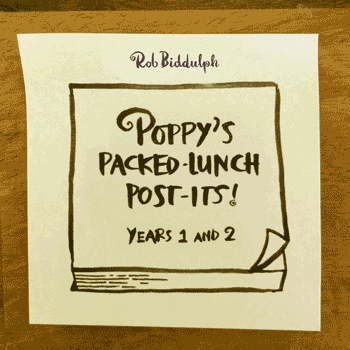 He's also glad to be able to document Poppy's life in this way.
"Maybe when she's a teenager and not so enamored with her parents we'll be able to show them to her to remind her that there was a time when it wasn't all so bad!" he said. "I think it's actually a nice little time capsule of a time in her life that, hopefully, she can look back on fondly when she's older."
Before You Go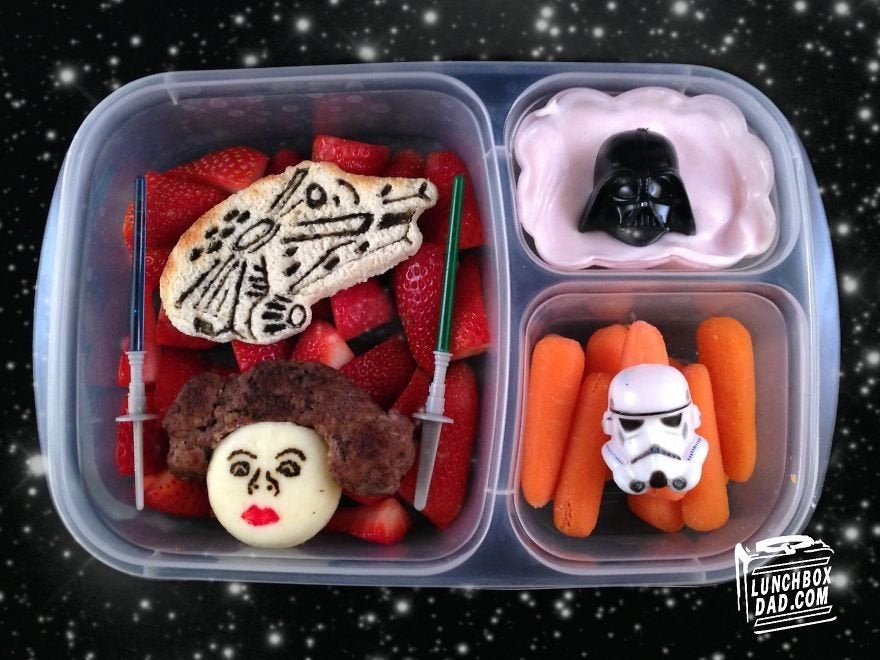 Dad's Star Wars Lunches