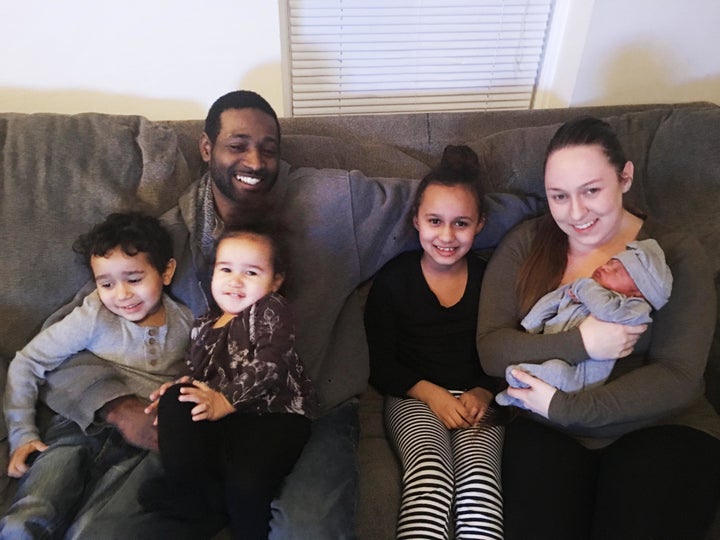 The first day of the new year was pretty eventful for Lamar Austin.
The 30-year-old welcomed a son and got fired on the very same day — Jan. 1. But thanks to a few good deeds, things are looking up for the faithful father.
On Dec. 31, Austin's wife Lindsay went into labor. He decided that he was going to stay by her side for the birth of their son, Caiman — who ended up being the first child born in Concord, New Hampshire in 2017.
Yet, in order to do this Austin had to forgo two days of work as a part-time security guard with a company called Salerno Protective Services while his wife was in labor.
"I thought, 'I'm just going to do what I feel is right for my family,' and that's it,""
"I thought, 'I'm just going to do what I feel is right for my family,' and that's it," he told the Huffington Post
Austin, a military veteran and father of four, had just started the job and was on a 90-day trial period. Despite having shown up to all his previous shifts, he received a text at 1 a.m. on Jan. 1, informing him that he was terminated due to his absences.
"I looked at it and I was like, 'Wow. OK, cool,' and that was about it for me," he told the HuffPost, stressing that he was more focused on his wife and son — who was eventually born at 7:44 a.m.
When the Concord Monitor wrote about how Austin had sacrificed his job for his family, Austin became inundated with kindness.
He told HuffPost that his email has been flooded with job offers ever since.
Yet, Austin has his eye on one specific offer.
Denis Beaudoin, a business manager from the International Brotherhood of Electrical Workers in Concord, invited Austin to apply for an apprenticeship after reading about his story in the Monitor.
"That's the one I'm going to pursue," he told HuffPost.
Austin is also receiving financial support in the meantime, thanks to the kindness of complete strangers.
Sara Persechino, a former town board member and family leave advocate, was touched by Austin's story.
"I don't think anyone should ever have to choose between their family and their job," she told the Concord Monitor.
She began a GoFundMe page (which the fundraising site has authenticated to The Huffington Post) for the Austin family that has already raised over $6,000.
Austin said he doesn't regret a thing. He's even refused to take off the emergency room bracelet he received when he arrived at the hospital. The proud father and husband says he's continuing to wear it in remembrance of the special day of his son's birth.
"I'm going to keep it on until it falls off," he said.
Before You Go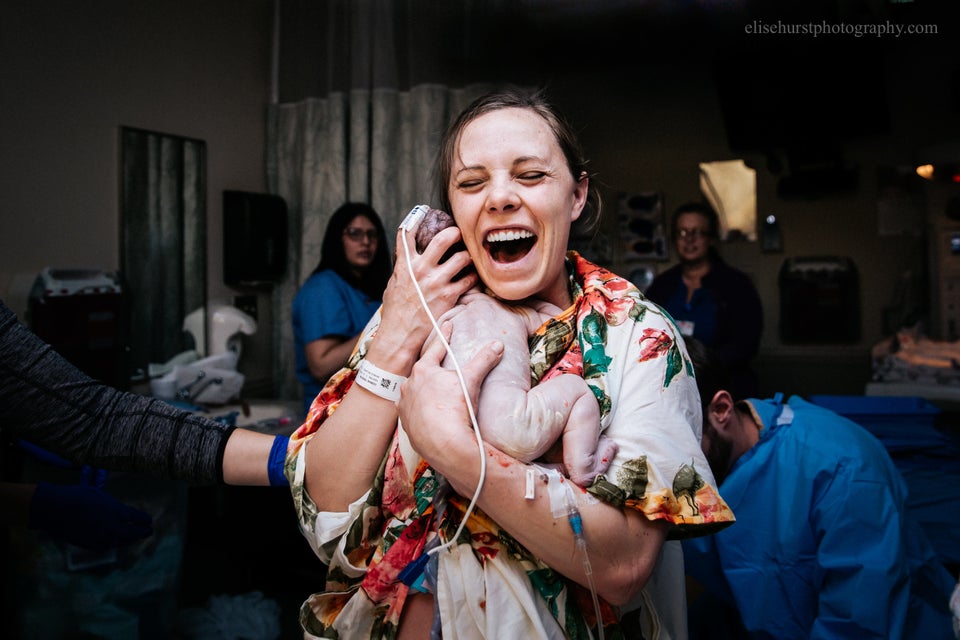 Best Birth Photos Of 2016