An awesome dad put his artistic skills to work to get his daughter pumped for her swim meet.
David Engler's 11-year-old daughter Claire has Type 1 diabetes and wears a continuous glucose monitoring (CGM) device on her arm to track her blood sugar levels. Before one of Claire's swim meets, Engler decorated her CGM in honor of her team name, the "Killer Whales."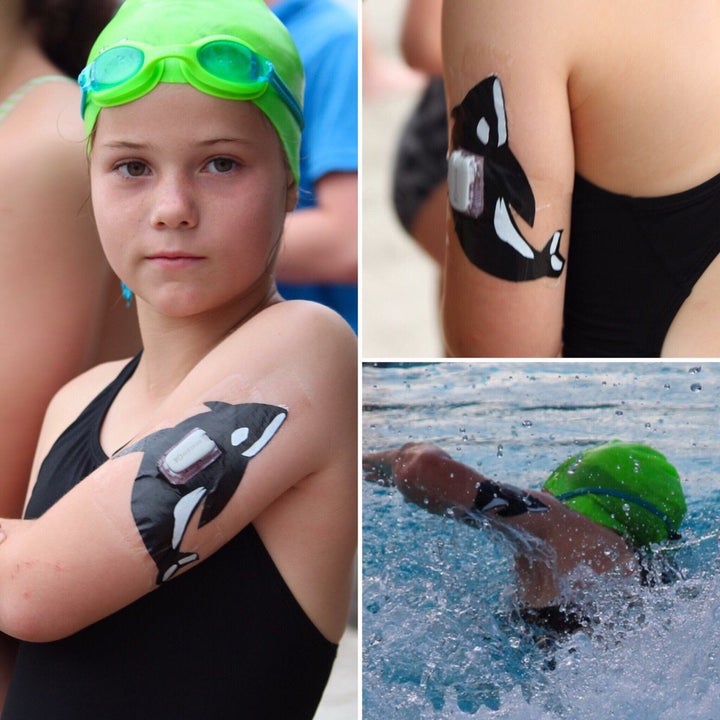 The Virginia-based dad told The Huffington Post he came up with the idea as a way to have some fun, and Claire was immediately on board.
"She loved it and was so excited to show off her team spirit," he said. "Many of the swimmers decorate themselves and each other with markers, and this was a fun and unique way to add to that team spirit."
Engler shared photos in the Facebook group, CGM in the Cloud, and another member of the group posted the photos and story on Reddit, where it quickly attracted a lot of positive attention.
"The CGM has greatly improved Claire's health and quality of life," Engler told HuffPost, explaining that the device can alert Claire and any of her caregivers of her blood glucose levels and allows them to see the data remotely on their smartphones. "It has allowed Claire to be much more independent without the fear of a dangerous blood sugar going unnoticed for too long," he added.
The whale is just one example of the Englers' creativity. The dad told HuffPost that Claire has also decorated her CGM as a "Doctor Who" Tardis. She also proudly keeps the device unconcealed on many occasions, notably when she performed at a flute recital.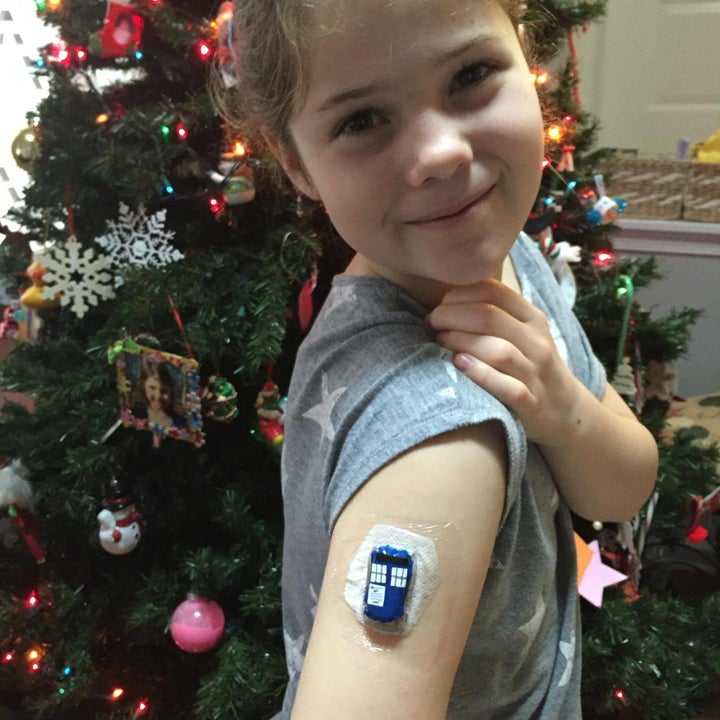 Ultimately, Claire does not want to let diabetes prevent her from living her kid life to the fullest. In addition to swimming, she plays soccer, participates in theater, is learning the flute, attends sleepovers with friends and much more, said her dad.
"While diabetes is constantly in the background, and is even forefront at times every day, it doesn't set her back -- and she even finds opportunities to have fun with it!" Engler explained.
"Diabetes management is 24/7," he continued. "It involves a careful balance of food, activity and insulin. Even when everything is done just right, other factors come into play -- stress and growth hormones, illness, environmental conditions to name a few -- and rapid, unexpected and dangerous changes can occur with blood sugar."
"However," he added, "With careful management, support and access to medical supplies, people with diabetes can do anything!"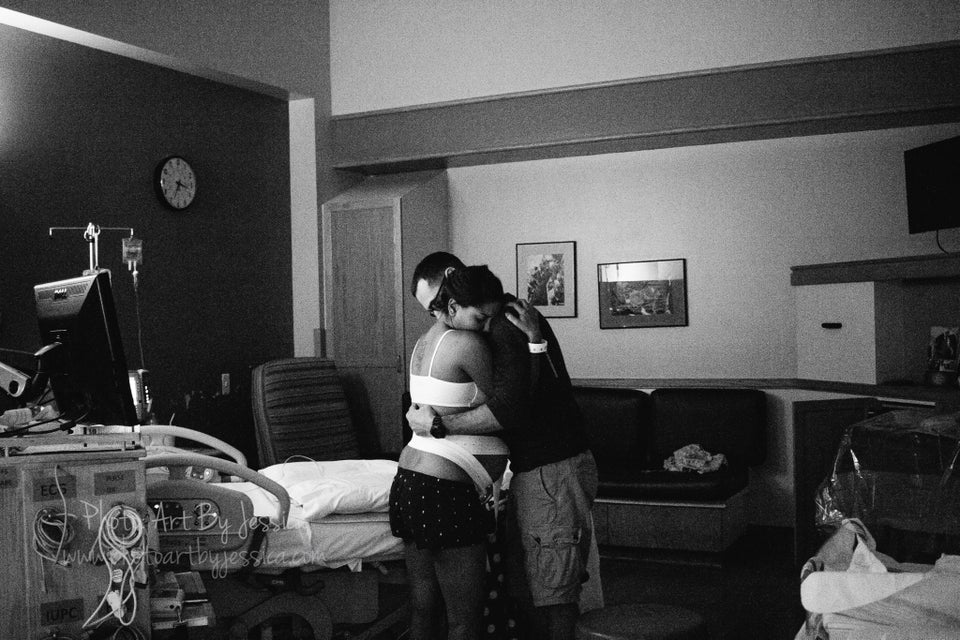 35 Gorgeous Photos Of Dads In The Delivery Room