During a pregnancy photo shoot, one dad decided to (temporarily) steal the show in a hilarious way.
Brandon Moreland of Bran85 Photography in Florida took photos of Jessica Velez and Lewis Mohorn for a pregnancy shoot. During the shoot, which had the theme "#Blessed," Mohorn proved that Velez didn't have the only bump that deserved some time in the spotlight.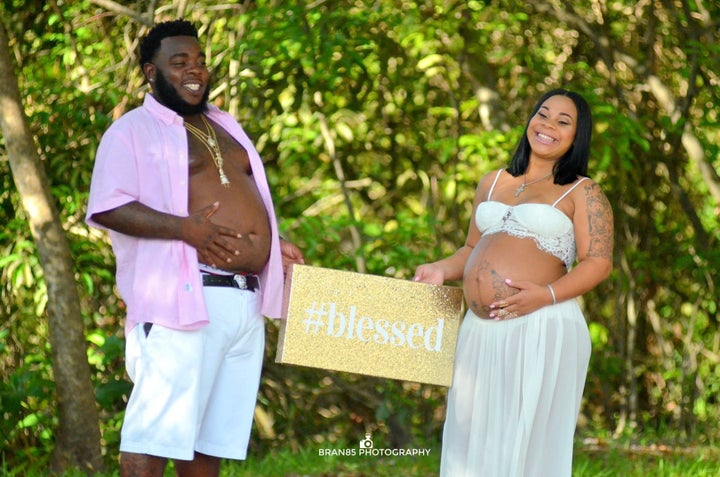 Moreland told The Huffington Post that he and Mohorn grew up together in Pompano Beach and that Mohorn has always been a "funny guy." When he started to take his shirt off during the shoot, the photographer said he immediately started laughing.
"I encouraged him to take the shot holding his belly next to his fiancée, and he embraced it," he said. "Most guys with a beer belly wouldn't be so comfortable, but he is comfortable in his own skin."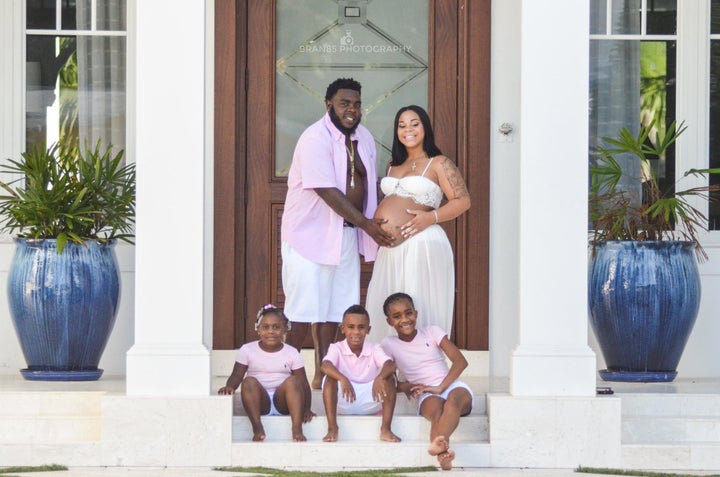 The funny photo made its way to Twitter on Monday, getting more than 31,000 retweets as of Thursday. Moreland told HuffPost he was "honored" to take the couple's now viral pregnancy photos, and aside from photographing the Miami Heat basketball team, snapping these photos of the couple has been his favorite photo shoot so far.
"I'm so grateful for people like Lewis Mohorn and Jessica Velez," he said. "They make being a photographer so fun for me."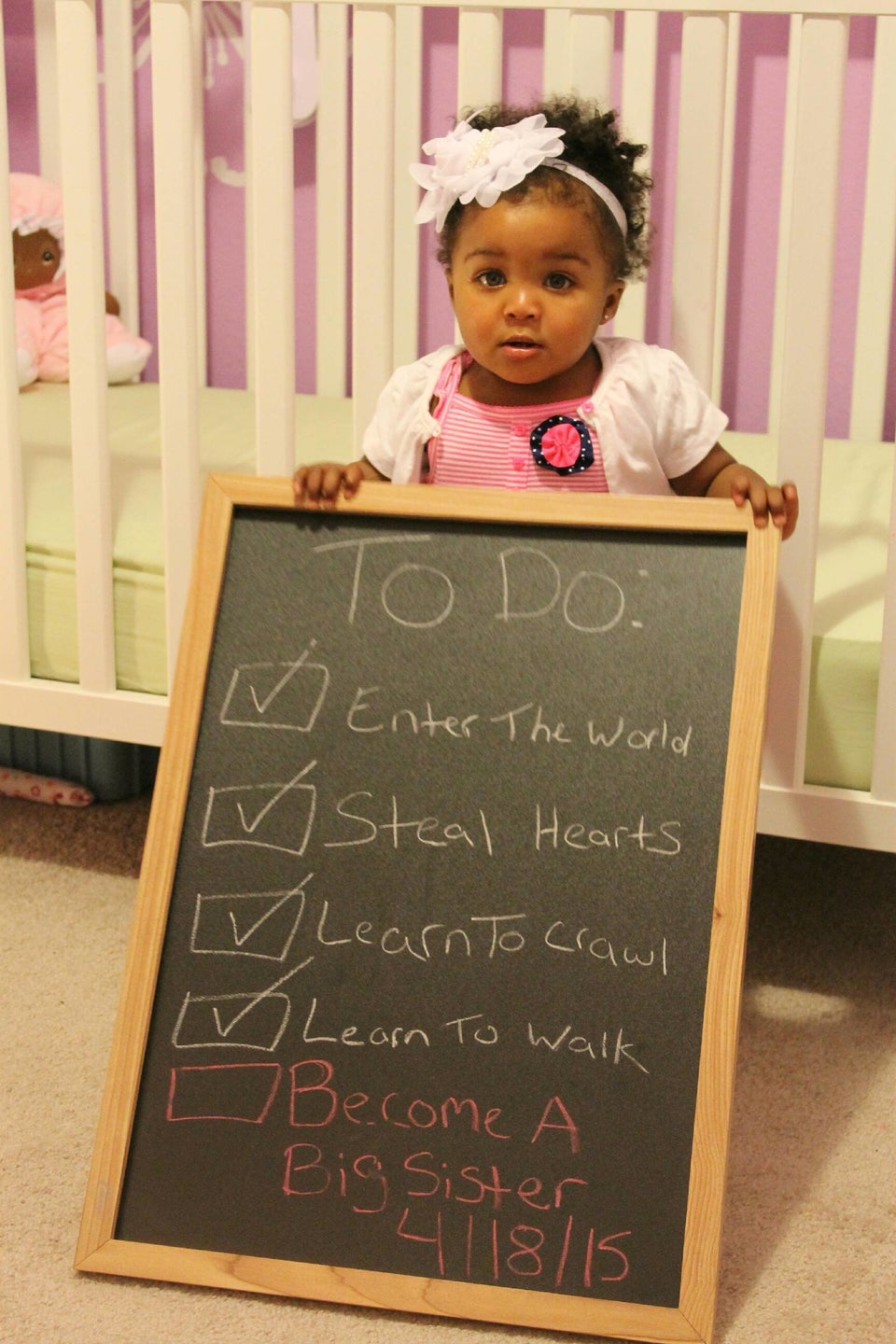 Creative Pregnancy Announcements