Every year after her first day of school, Mackenzie Scruggs sat down with her dad, Kevin, and answered a handful of questions. Now, those bonding moments have been turned into a sweet video.
Kevin, a life coach and pastor in the Seattle area, shared a video on his YouTube channel titled "'Twelve Grades of 'First Day' Interviews - Happy Graduation Sweetheart." The video, created by Kevin's coworker and videographer T.J. McConahay, shows footage of Mackenzie at every age from first grade to her senior year of high school. Kevin remains behind the camera as he asks his daughter questions about her age, her teachers' names and "a fun thing" that happened to her that day. The final video, which has 1.3 million views as of Tuesday, is a nostalgic time-lapse of Mackenzie's life.
"People are watching in three minutes what I've had the privilege to watch in 13 years," Kevin said.
Kevin told HuffPost he interviewed Mackenzie after her first day of every school year, including kindergarten. That first footage wasn't added to the video, however, because the format kept it from being copied over correctly. Kevin, who described himself as "a proud father of two girls," said he got the idea for the video while thinking about how fast his daughters were going to grow up.
"I'm sentimental," he told HuffPost. "I'm looking at my little girl and thinking she's going to grow up really fast and this is going to be a cool thing for me to do."
Mackenzie, who graduated last week and will soon head to college, saw the video for the first time at a film festival held at the church her family attends. She sat behind her father, who said he could hear her "gasp" as she watched the memories on the screen.
"She's been beautiful through every single stage of her life," he told HuffPost. "I love her. I'm so grateful I get to be her dad. She's a pretty amazing young woman."
In two years, Kevin will have a similar video to share; he has been asking his other daughter the same questions after her first days of school, too. He encouraged other parents to find ways to cherish their time with their kids and be able to look back on all their memories together.
"While you have them, enjoy them and love them and live in those moments because it's pretty awesome being a parent," he said. "It's a gift, it really is."
Related
Before You Go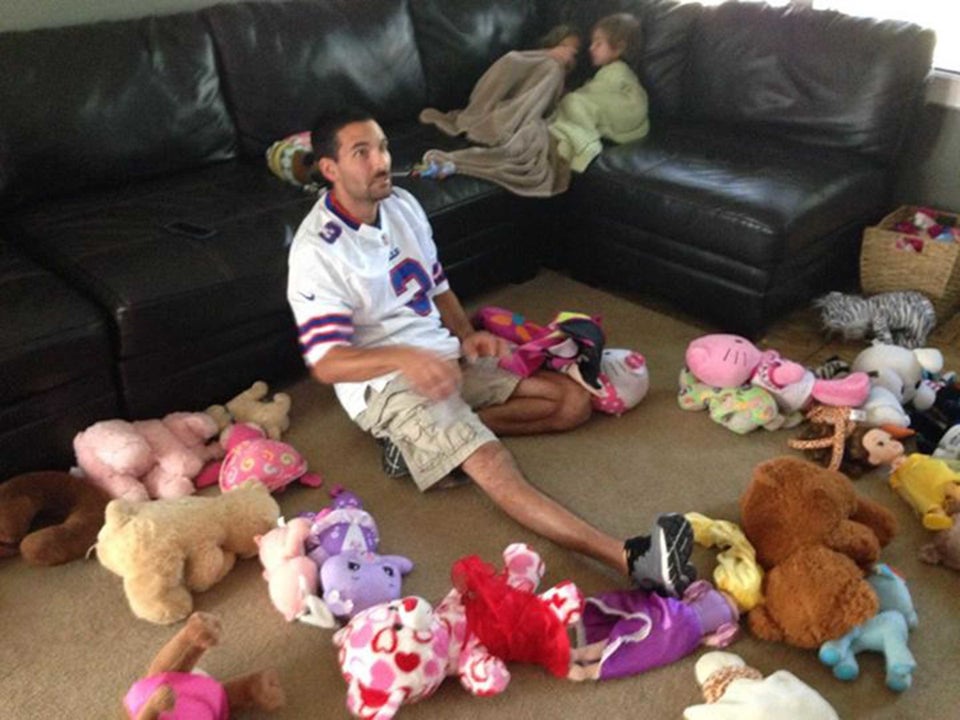 This Is Fatherhood